Air Purifiers & Dehumidifiers
---
Look for 'ship free' to find qualifying products. Applies to mailiable products sold by Sears and Kmart. Excludes Marketplace and delivery items. Additional exclusions apply. Please see offer details on qualifying product pages. Applies to items Sold by Sears AND Kmart. This promotion is not eligible with international orders. FREE Standard Shipping on orders of $59 or more applies to mailable items Sold by Sears AND Kmart. Excludes Clearance items. Offer applies to merchandise shipped via normal UPS ground service only (most items under 150 lbs). Offer does not extend to items purchased from landsend.com, Sears Parts Direct, Sears licensed partner websites, digital services, Sears Presents, and Shop At Home catalogs. Free shipping value varies by ship to location. Items shipped via lowest cost or ground shipping method. Lowest cost and ground shipping methods only apply to orders shipped to the US continental 48 states, and the District of Columbia (does not apply to shipments to Alaska, Hawaii, Puerto Rico, Guam, Canada, Mexico, the U.S. Virgin Islands or to Military APO/FPO addresses). Products over 35lbs cannot be shipped to APO/FPO locations - all APO/FPO shipments are USPS. Estimated offer value ranges from $6.80 to $64. Offer excludes shipping costs on Oversized Shipping or In-Home Oversized Shipping Items.
see details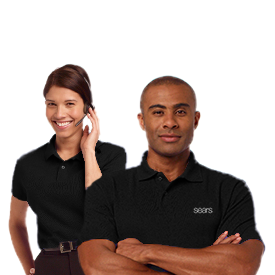 Appliance Questions?
CALL: 1-888-295-5965
---
Breathe easy with a reliable dehumidifier
When you live in a region that has hot, muggy weather conditions, a dehumidifier can make your home more comfortable while preventing the growth of mold and mildew. At Sears, you can find a selection of the best dehumidifiers for every room in your home, from 10-pint dehumidifiers to 120-pint models.
In areas where the air is damp and heavy for much of the year, a dehumidifier will help maintain your home. Excess water in the air can warp wood and rust metal surfaces such as appliances and fixtures. With perpetually damp air, mold can grow on furniture upholstery, linens, rugs and clothing.
Home dehumidifiers are also incredibly helpful for taking care of leaks or water seepage. Whether you have unexpected flooding or you're regularly combating seepage in your basement or attic, a dehumidifier can be the key to keeping your space dry and preventing mold growth. When paired with an air purifier that removes mold spores from the air, you'll also have clean air circulating throughout the house. Shop Sears for the best selection of dehumidifiers and other appliances to help you maintain the air quality in your home.