Jean-ius Style: Denim Trends for Fall & Winter 2017
Jean-ius Style: Denim Trends for Fall & Winter 2017


Durable, functional and fashionable. Denim has been a staple in our closets for decades. More than a fabric for work clothing, it now stands on its own as a symbol of casual comfort. This fall and winter, our favorite downtime looks are taking denim's distinctive image to the next level. Color, embroidery and other embellishments are everywhere, and here are some of our favorite looks.


1. Jazzy Jackets
This season, consider jackets with colorful patches and embroidery to add a little pizzazz. Bigger is also better, so go for an oversize look. It makes layering easy and the loose fit styles a laid-back image. Jean jackets are a comfortable basic no wardrobe should be without. Easy to pair with pants or skirts, they even layer well over your favorite casual dresses. In traditional blue or black, with rinsed or washed finishes, the denim jacket instantly tells everyone you're in chill mode.


shop all women's denim jackets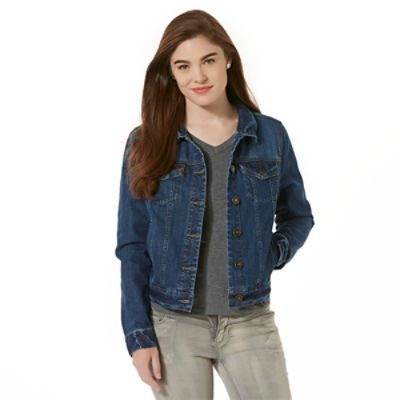 ---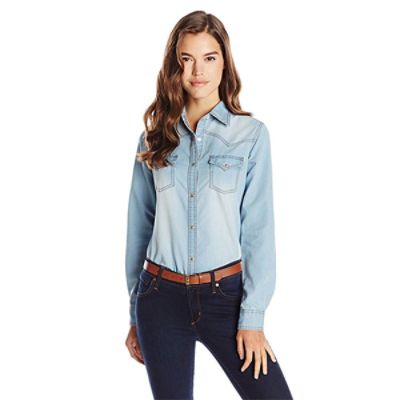 2. Cowgirl Shirts
People are going wild for the Western look. You don't need to be at the rodeo to break out a shirt with snap closures and a pointed yoke. If you really want to wrangle this hot trend, round up a denim shirt with some embroidered floral or scrollwork designs. Soft denim shirts, even chambray ones, will let you lounge with a laid-back look. Whether they're layered with a t-shirt or cami, or just left alone, they deliver a relaxed fit that's totally comfy. Wear them untucked to max the dressed-down effect.


shop all women's denim Western shirts
---
3. Embellished Jeans
Though the classic design remains the same, options abound to make a statement with your jeans. Take some inspiration from the 60s and 70s and rock a retro look. Faded jeans with colorful patches or embroidered designs will add groovy style for playtime. Feeling a bit more glam? Grab a pair with decorative embroidery and some strategically placed rhinestones for a little sparkle.


shop all women's embellished jeans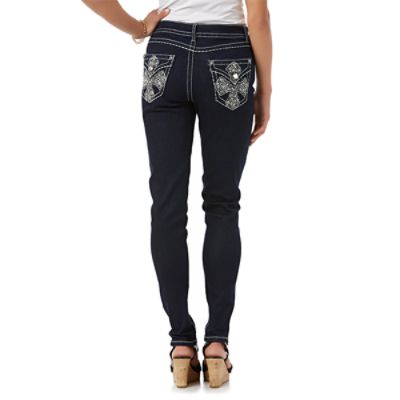 ---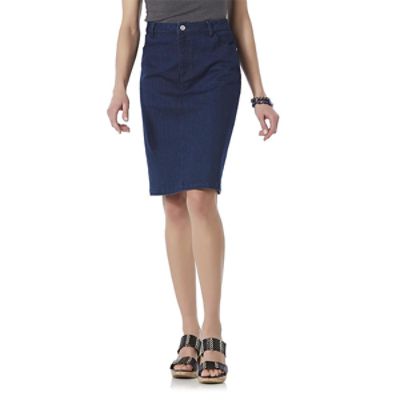 4. Well-Seasoned Skirts & Dresses
Accessorize according to the season and pair denim skirts and dresses with leggings. Classic leg warmers also make a complementary layering option that will kick up the look of the latest ankle boots. Whether your style is country or more rock n' roll, there are skirts and dresses to suit your image, with and without decorative accents. Just right for delivering the same level of comfort and style as your fave jeans, these denim designs mix it up by offering a look that's distinctly feminine.


shop all women's denim skirts | women's denim dresses
---
5. Fabulous Footwear
Keep it cool and casual, or glam it up. Depending on your social schedule, check out denim shoe styles that are topped with some sparkle. Glitter designs, rhinestones, studs and assorted metal fittings will dazzle with eye-catching flair. Great for local strolls or just hanging out, denim sneakers, loafers, boat shoes and ankle booties all present a playful image that's well-suited to weekend wear.

shop all women's denim shoes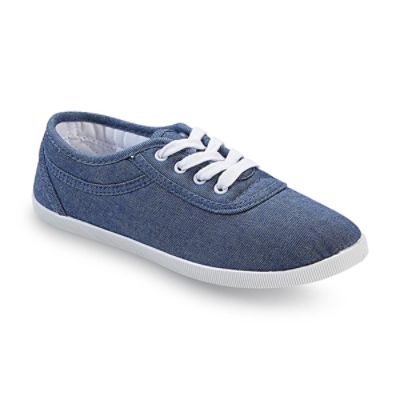 ---
---
---