6 Yoga Essentials Every Yogi Needs - Sears
6 Yoga Essentials Every Yogi Needs

Stretch, center and breathe. Yoga is a discipline designed to help you find inner peace while still providing a calm but intense workout. When you're ready to walk down the pathway to a fit body and relaxed mind, there are 7 key pieces of yoga gear that you'll need to be successful, especially if you're brand new to this routine. With the list below and regular practice, you'll be a professional yogi in no time. Namaste.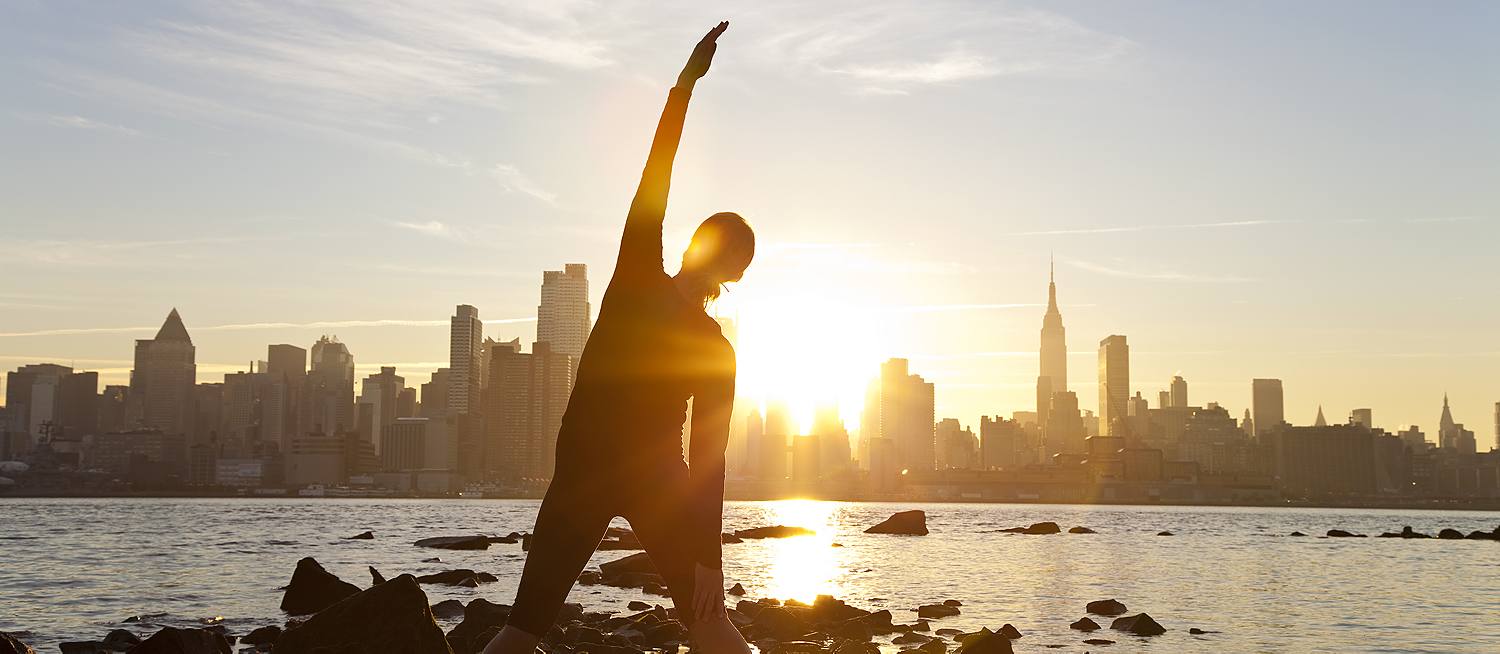 Get on the Floor
Before your first downward dog, you'll need a good yoga mat that grips the floor to ensure stability so you don't slide all over the place when holding a pose or transitioning between them. A standard mat is constructed of PVC and is 1/8" thick with a high level of "stickiness." Those that have achy knees or just want more comfort can go for thicker styles of 1/4". When selecting a mat, keep texture in mind, either manmade bumps or an organic roughness of the mat's material. This feature not only provides the traction needed to help keep your body in place on the mat, but it also is a key to overall comfort so you can "om" in peace.


Shop all yoga mats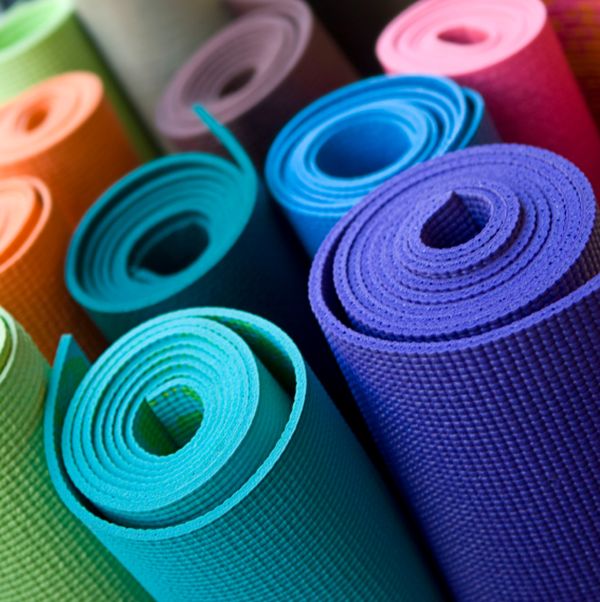 ---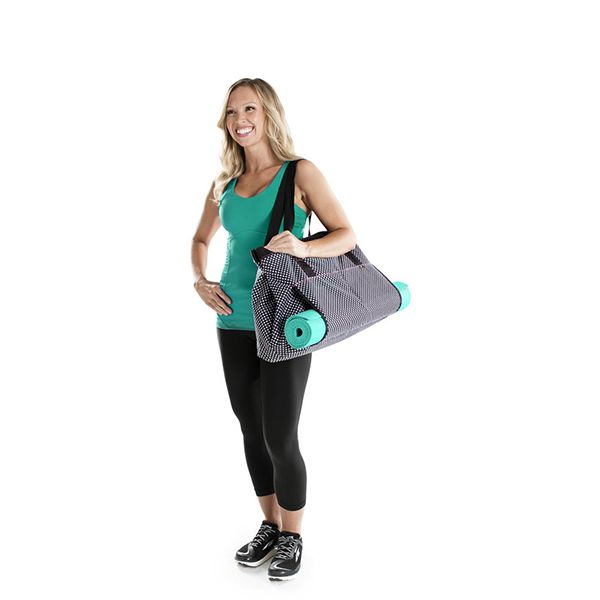 Pack it Up and Carry On
A yoga bag can keep all your essentials in one tidy place and ensure you're always ready to go, so you have no reason not to get your Zen on. A yoga mat can be hard to carry around so you need a bag specifically designed for it. Most feature straps to secure the mat to the outside of the tote. Colorful or sleek, the options are endless while still supplying support.

Shop all yoga bags
---
Unblock with a Block
Lightweight and typically made of foam, yoga blocks provide the stability needed for deeper poses, increased strength and optimal alignment. Also, if you have tight hamstrings or shoulders, these accessories can help you reach the proper position without enduring extra strain and can be used with many common yoga poses.

Shop all yoga blocks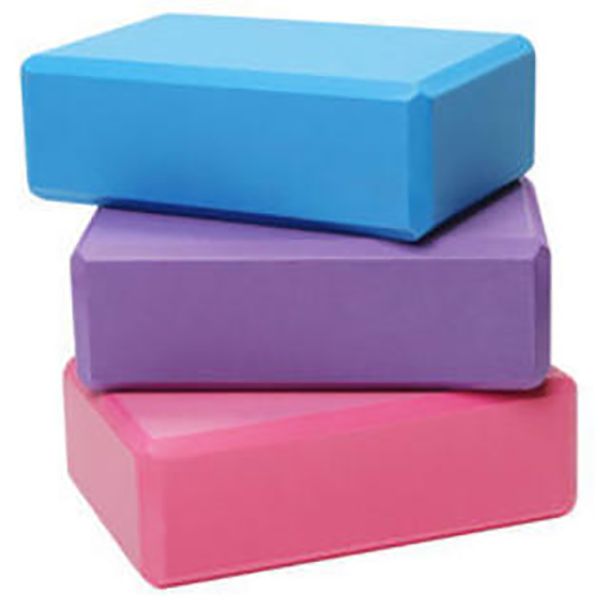 ---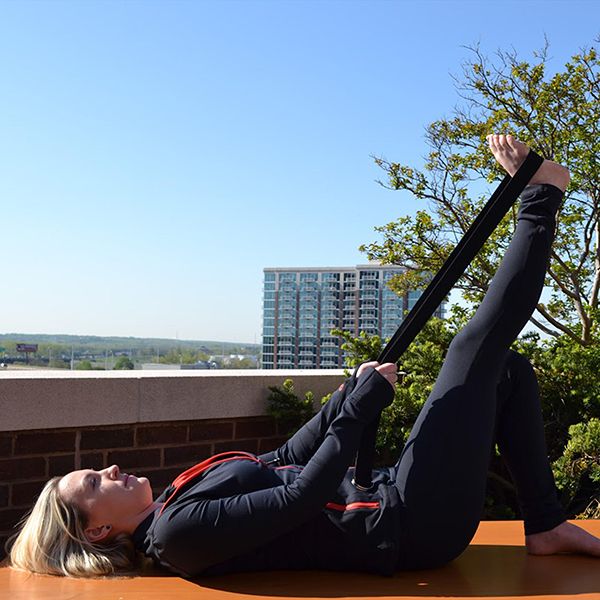 A Little Extra Reach
It's a myth that you need to be flexible to practice and enjoy yoga. Get an exercise strap to help expand your range by enabling you to grasp limbs that may otherwise be out of your reach. As you gain flexibility over time, you can then use the strap to deepen your stretches. This essential item for your yoga routine also ensures you can achieve more challenging positions and sustain poses for longer periods.

Shop all exercise straps
---
Dress for Success
While yoga isn't an organized sport, it does involve somewhat of a uniform and a lot of body movement. A comfortable shirt in a breathable fabric, such as cotton, will help you channel a Zen vibe. When it comes to pants, you'll want a pair that aren't too loose and are well suited to a variety of body types and allow you to move into every pose seamlessly. Men should avoid loose shorts and opt for light, stretchy pants with a more relaxed fit and a drawstring or elastic waist to ensure they stay secure and are easy to move in.


Shop all men's activewear and women's activewear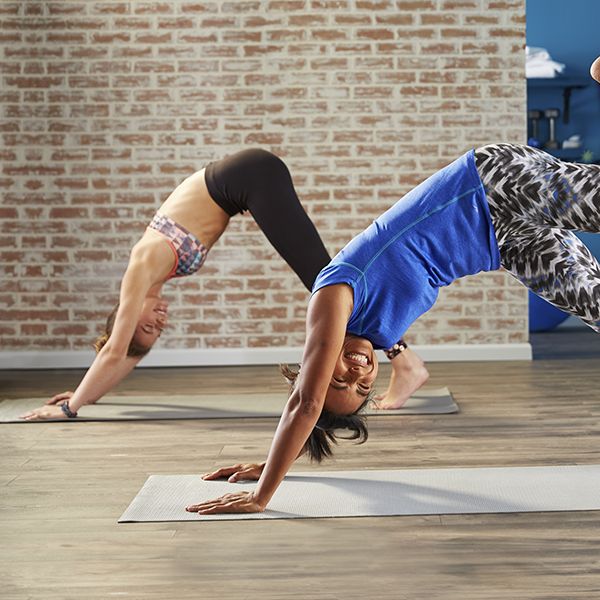 ---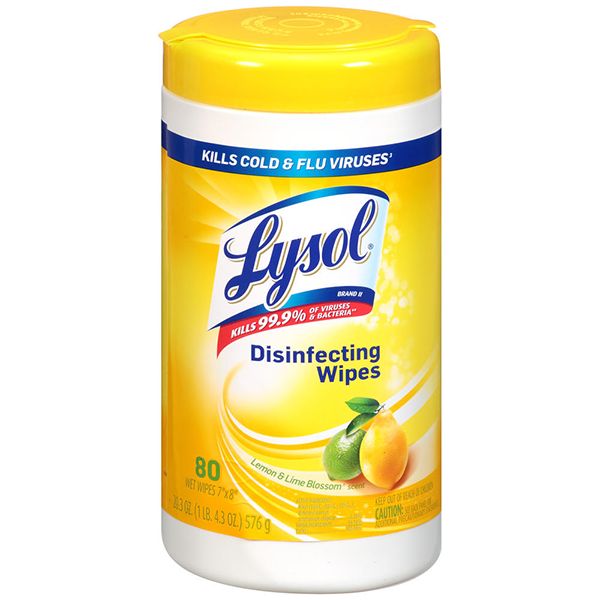 Keep It Clean
An often overlooked item is sanitizing wipes. Whether you intended to sweat out toxins during a hot yoga routine or just underestimated how much muscle power you'd use in your session, your mat can easily get dirtier than you'd care to know. This can decrease the traction on your mat and threaten your stability. Use a sanitizing wipe to clean your mat and help eliminate any bacteria.

Shop all sanitizing wipes
---
---
---