Mattress Protector vs. Mattress Pad
You might try to keep your mattress from getting dirty, but over time it's hard to avoid. Both mattress protectors and pads are great investments that can help increase your mattress' longevity. While the term protectors and pads often become interchangeable, each has unique features. Here are some factors to consider when choosing the right mattress accessories for your bed.
| | | |
| --- | --- | --- |
| | Mattress Protector | Mattress Pad |
| Construction | Thinner | Thicker |
| Comfort | Less comfort | More comfort |
| Absorbent | Less absorption | More absorption |
| Bed Bugs | More protection | Less protection |
---
Mattress Protector
Advantages of a mattress protector
More Protection from Irritants - Most mattress protectors are built to wraparound an entire mattress, which effectively keeps dust mites, bed bugs and other particles from getting into your bed.
Easy Fit - Mattress protectors typically come in two types: encasements or zipper covers. Both are designed to fit snuggly around a mattress, and each is available in different dimensions to enclose beds ranging from twin to California king.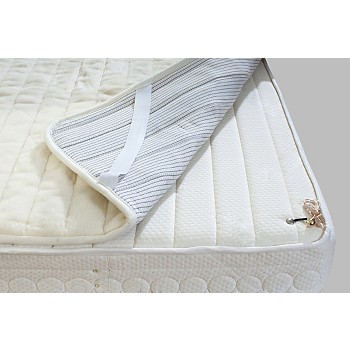 ---
Limitations of a mattress protector
Lacks Comfort - The main purpose of protectors is to keep out dust particles and other irritants, which is why they're usually thinly constructed. Unfortunately, those materials don't necessarily enhance comfort.
Noisy - Some protectors are made of vinyl or plastic, which can create irritating sounds whenever you turn or shift while sleeping.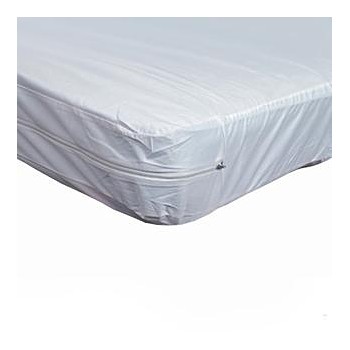 ---
Mattress Pad
Advantages of a Mattress Pad
Increases Comfort - Mattress pads tend to be available in plusher materials, which not only protect your mattress but also provide additional comfort for sleepers. Some models are specifically built with heated and cooled settings to increase comfort.
Superior Absorption - Most pads are able to handle increased perspiration and spills that might occur over time. Their thick construction can keep moisture from seeping into the mattress, which prevents staining.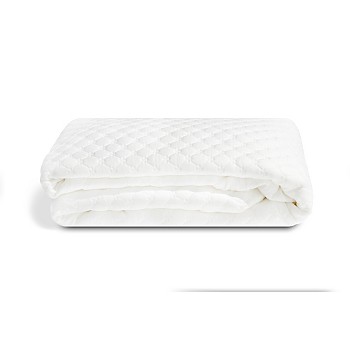 ---
Limitations of a Mattress Pad
Less Protection from Irritants - Mattress pads typically guard only the top surface of the bed, meaning dust mites and other particles can still seep into your mattress. Also, pads are not suited for keeping out bed bugs since they don't enclose the entire mattress.
Slide Around - Unlike protectors that encase the entire mattress, pads are placed between the mattress' top and fitted sheets. Constant movement can cause mattress pads to slide around, which can be a nuisance when resting or making your bed.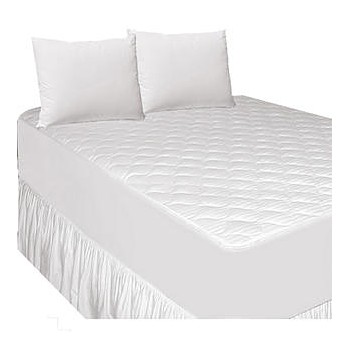 ---
---
---