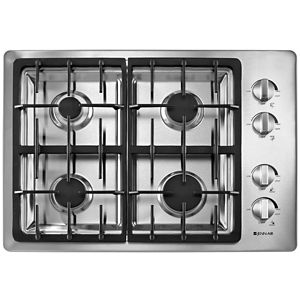 Cooktops are cooking surfaces that often sit at counter level. Some models are combined with an oven...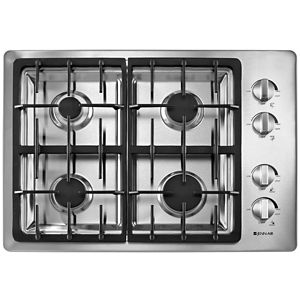 When you're looking for a new cooktop for your dream kitchen, one of the most important questions to...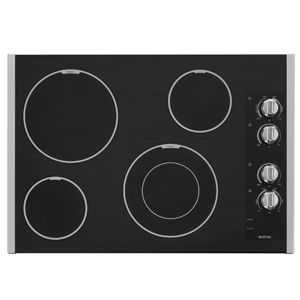 Dual element burners are single smoothtop burners which offer various sizes to match differently siz...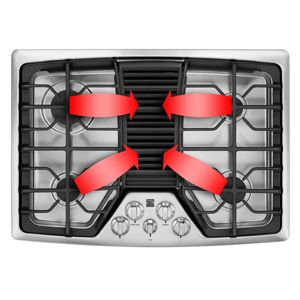 Downdraft ventilation is a type of ventilation in cooktops and kitchen ranges that pulls cooking fum...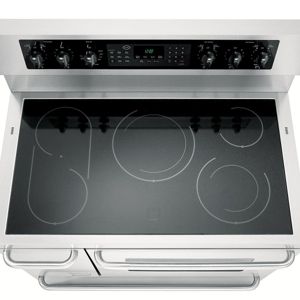 A bridge element feature on a cooktop allows you to link two separate burners together to create one...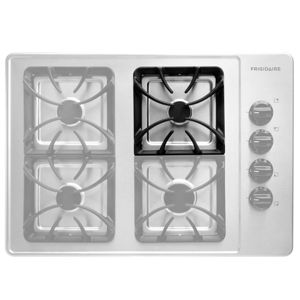 Simmer burners are small gas stove burners with a lower heat output than regular gas stove burners. ...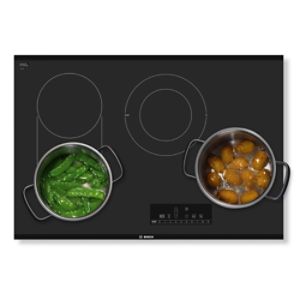 These Bosch electric cooktops are sleek and feature SpeedBoost® which adds even more cooking power.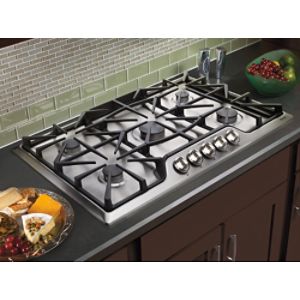 The new Kenmore gas cooktops are designed with a sleeker, more up-to-date look.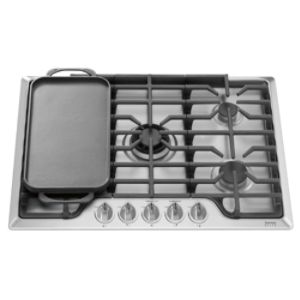 The recessed design and sealed burners on this new Kenmore Elite cooktop ensures easy cleanup.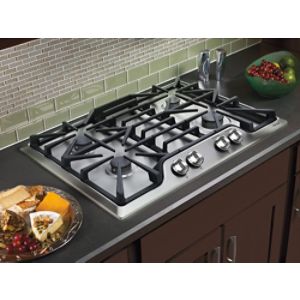 The new Kenmore gas cooktops are designed with front-mounted knobs.