A Beginner's Guide to Buying a Line Trimmer
A Beginner's Guide to Buying a Line Trimmer


Whether you're cleaning brush at the edge of your property, getting rid of pesky weeds or touching up after mowing, a quality line trimmer is essential. This handy tool trims those hard to reach areas that a ride-on or push mower can reach. Let's take a closer look to help you find the perefect model.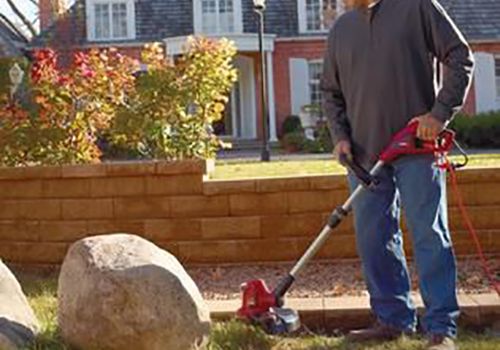 Electric Line Trimmers
Corded: Since a corded line trimmer offers continuous power without needing to recharge, it's ideal for clearing weeds around landscaping and flower beds near the house.

Cordless: You'll be able to easily trim around trees and other obstacles, as long as you've got a charge.
Shop all corded line trimmers & cordless line trimmers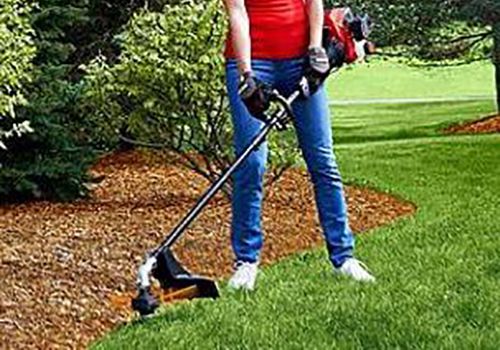 Gas Line Trimmers
When you're trying to clear a patch of heavy weeds, the power of a gas motor is just what you need.

Many of the latest gas models tend to have a longer running time than electric cordless trimmers. These deliver both mobility as well as enough power to get the job done without refueling.
Shop all gas line trimmers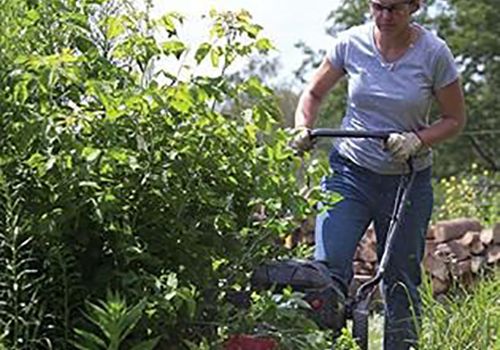 Walk-Behind Line Trimmers
A walk-behind model can clear large swaths of land quickly and easily. Plus, its large wheels make this device able to handle rough and uneven terrain with no hassle.

Whether you're dealing with vines, weeds or tall brush, this type of trimmer can chop through it all.
---

Attachments
Edger - This attachment is designed to clean up the outskirts of your lawn to polish off your landscaping work.

Pole saw - Attaching a pole saw will let you trim thick branches that your line trimmer can't handle.
Blower - Once you've trimmed your lawn, use the blower attachment to clean up your lawn of the clippings and other debris to keep your property tidy.
Cultivator - With a cultivator, you can work the earth of your new garden to deliver more oxygen so it's ready for planting.
Hedge trimmer - The latest hedge trimmers manicure your bushes for a completely clean look.
Shop all trimmer attachments
Conveniences
Starters - Certain models come with a push-button start so you don't have to pull a cord multiple times until it fires up.
Anti-vibration - Reducing vibration will reduce user fatigue that can be felt from the engine vibrating down the handle.
Lightweight build - Aluminum handles deliver serious durability while remaining lightweight. This feature helps you maneuver the cutting head through tough areas.
Shaft Type
Straight - Trimming beneath bushes, in between flowers and around other obstacles is simpler with a straight shaft trimmer. This option is more accurate with movements and heavier that a curved construction.
Curved - Open area trimming is simple with a curved shaft trimmer. If you're using the line trimmer to clear a space free of obstacles, you'll enjoy the lightweight design of this shaft.
---
---
---