How to Store Patio Furniture Properly
How to Store Patio Furniture Properly


After a season of fun in the sun enjoying your yard, deck or patio, it's time to get the patio furniture ready to go into storage. Making sure to properly store your patio furniture each year will help to ensure that the whole family can enjoy it for many summers to come. Before you start hauling everything to the garage or shed, it's important to clean off any dirt or dust that have been left behind by the elements. Learn how to care for your patio furniture so that you're ready for relaxation as soon as spring rolls back around.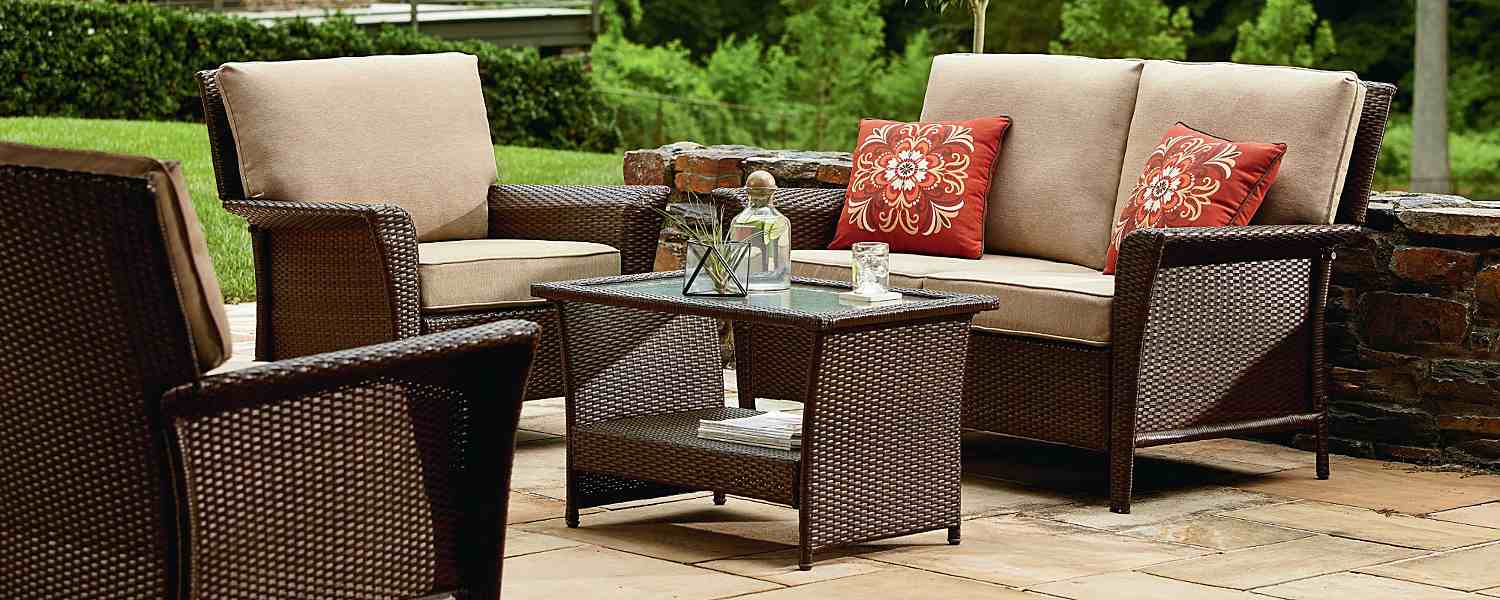 Clean Patio Furniture Before Storage
Make sure to clean and dry your patio furniture at the end of the outdoor season. Dirty outdoor fabrics can accumulate mold if not regularly cleaned. Not only will cleaning scrub away the dirt and grime accumulated over the summer, but also it will help the furniture hold any protective seals or coats that you might use while winterizing your furniture.

Remove Umbrellas & Fabric Cushions
Even though the umbrella and cushion fabrics are designed to withstand many weather conditions, you can prolong their life by storing them in a dry space. If you only have room for a few small items in your storage space, make sure that the umbrella and cushions are first on the list.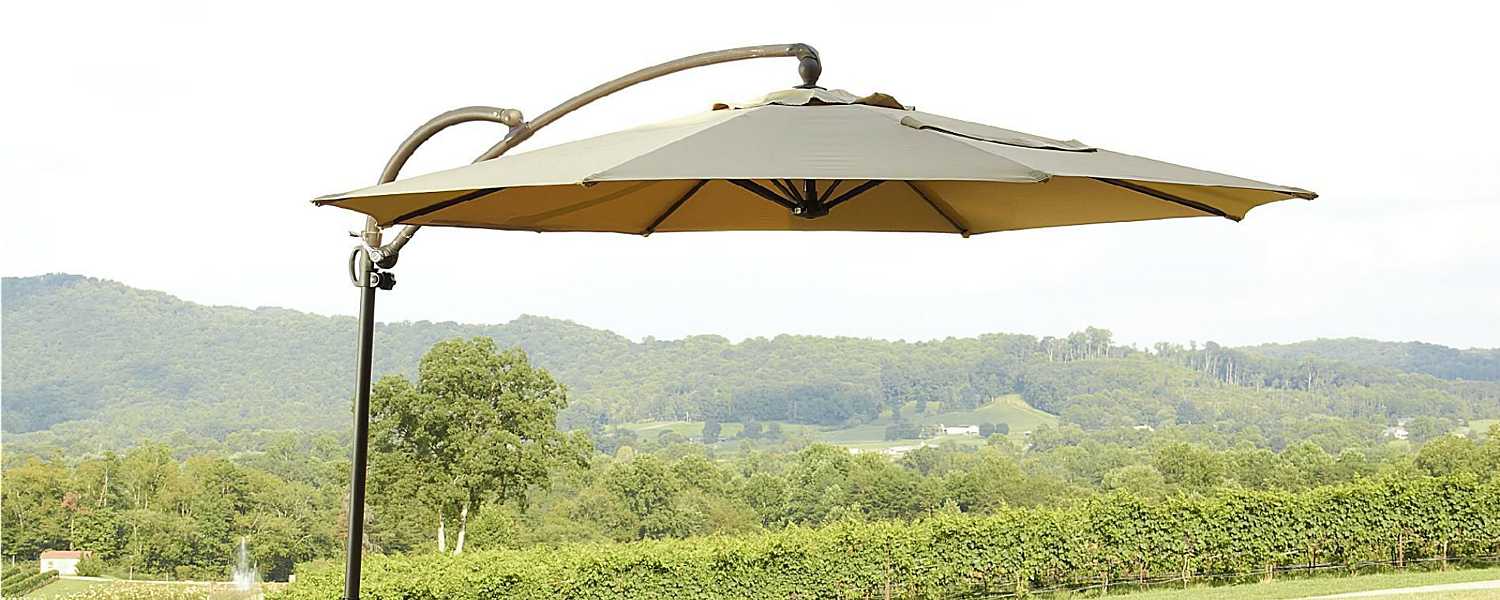 Coat & Seal Furniture Frames
Once you finish cleaning your furniture and removing the cushions, apply a protective seal or coating to the furniture. Check with your patio furniture manufacturer's suggestions for the best coating to use on your furniture.

Stack Chairs
After furniture is clean, coated and dry, stack chairs on top of each other to save space. This is only feasible if you have chairs that stack easily.

Store Furniture in a Garage or Shed
If possible, carry large furniture items to a storage shed or garage space for winter storage. If you have limited space, store stacked chairs and as much furniture as you can fit. Move all of the items that you cannot fit to one side of your patio or yard and bundle them close to each other.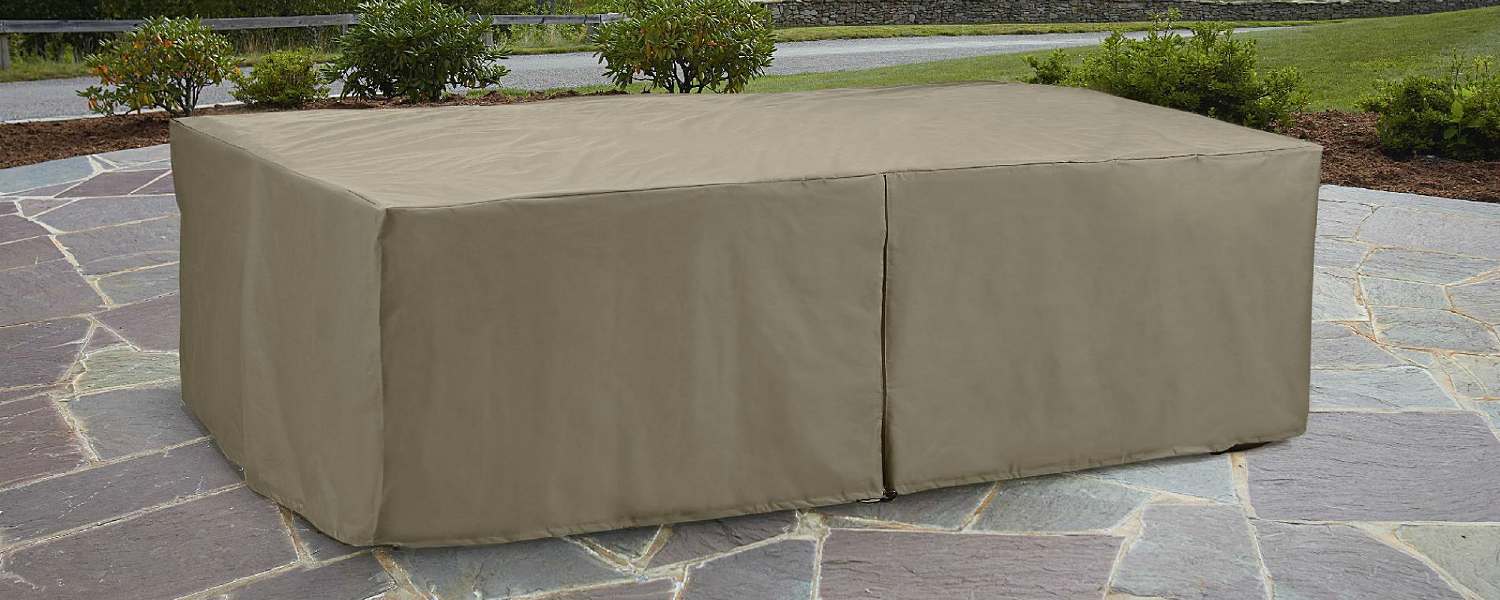 Cover Furniture
Whether you are able to store furniture in a storage space or you are planning on leaving it out on your patio, you should cover the patio furniture. Outside, a cover will protect your furniture from the elements, and inside, a cover will protect your furniture from dust, spills and other debris. Make sure to choose patio furniture covers that are designed to fit each individual piece of furniture. Tie the covers tightly to the furniture so that they stay put all winter long.

shop all patio furniture covers

Keep an Eye on It in the Winter
After heavy snows, wipe accumulation off of the furniture covers so as not to weigh down the furniture or allow for leaks through the cover. Check the covers periodically through the winter to make sure that there are no holes or tears in the cover fabric.
---
---
---