Buying a Portable Console
The technology used in portable consoles is rapidly advancing to provide detailed, console-quality graphics and gameplay. Nintendo's 3DS and Sony's PlayStation (PS) Vita both deliver the latest graphics and handheld installments of familiar series from Nintendo and Sony home consoles. The 3DS and 3DS XL models of Nintendo's handheld console can display games in 3-D without glasses for a completely new gaming experience. If you don't prefer 3-D or find it causes eye strain, the 2DS model delivers the same great games at a lower price. The Vita is a powerful portable console with a high-resolution screen. Both systems can connect to the Internet via Wi-Fi so you can communicate with and compete against friends on the go. Compare your options for a portable console and find out which one is right for you.
Why buy a new portable gaming console?
Play the latest games anywhere in the house or anytime on the go.
Enjoy graphics that are comparable to recent home console games.
Connect and compete with friends using wireless features.
Stream media from your favorite services while you commute or relax at home.
---
Features of new portable consoles
Console-Quality Games
The graphical capabilities of current portable systems compare to last-generation consoles like the PlayStation 3 or Nintendo Wii

Control options include precision analog sticks and touch-screen features so games feel intuitive and responsive

Cross-play versions of some games are available on each system, so you can move a saved file between the portable and home console versions of the same game and play any time

The PS Vita displays graphics in near-HD quality with vibrant colors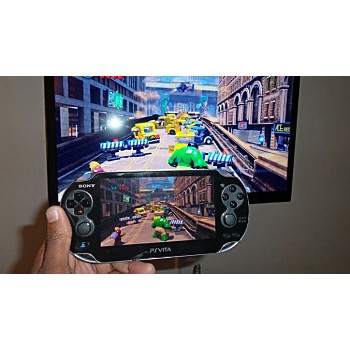 ---
Networking Features
Connect to the Internet via Wi-Fi for multiplayer gaming, searching the Web on a built-in browser, or downloading new content from PlayStation Plus or other services

Stream and watch media from a variety of services using apps

Chat and connect with friends using social networking and messaging features

Connect the PS Vita wirelessly to PlayStation 4 (PS4) to enjoy PS4 games on the Vita's screen and controls using Remote Play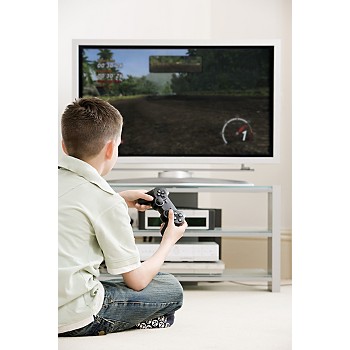 ---
Types of Portable Consoles
3DS
The 3DS and the larger model 3DS XL are the standard versions of the latest generation of portable consoles from Nintendo. These systems feature glasses-free 3-D displays that give immersive depth to the graphics in your games.
Price range: $160-$200

Screen resolution: Top screen, 800 x 240 pixels; bottom screen, 320 × 240 pixels

Audio Output: Stereo

Battery Life: 3-6.5 hours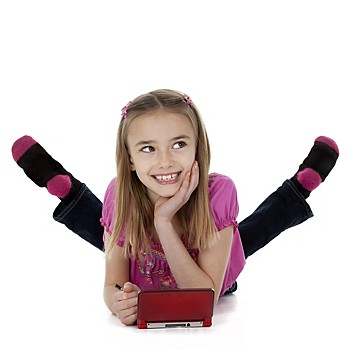 3DS is best for...
Best sound and visual quality on 3DS games: The 3DS' large screen and stereo speakers are the best way to see and hear 3DS games, compared to the smaller 2DS which only has one speaker.
Viewing games in 3-D: The 3DS and 3DS XL models let you view games in 3-D and adjust the intensity with a slider so that you get an optimal, personalized experience.
---
2DS
The Nintendo 2DS is a new model of 3DS that removes the 3-D display feature. All the same games run on 3DS and 2DS consoles, but the option to view games in 3-D has been removed.
Price: $129-$150

Screen resolution: Top screen, 400 x 240 pixels; bottom screen, 320 × 240 pixels

Audio Output: Mono speaker, stereo possible with headphones

Battery Life: 3.5-5.5 hours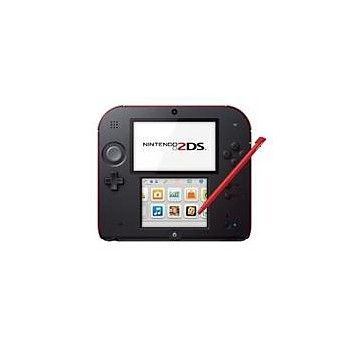 2DS is best for...
Young children: Since it is already recommended by the manufacturer to restrict 3-D viewing for younger children, the 2DS completely removes any worries you might have about setting parental controls or limiting their play time. It also has a sturdy, one-piece construction so there's no hinge to break due to falls and accidents.
People who can't see 3-D: Some people are not able to see the 3-D effect used on the standard 3DS. The 2DS has all the other features of the 3DS and is available at a lower price, so this could be a smart alternative for those who can't use 3-D or don't want the featur
---
PS Vita
The PS Vita has the highest technical specs of any current portable console, and is able to play portable versions of some of the same games as the PlayStation 3 home console, as well as a number of completely new and graphically impressive exclusive titles.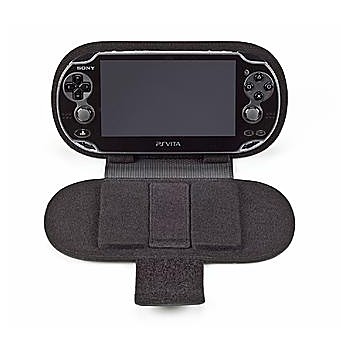 PS Vita is best for...
PlayStation 4 owners: The Vita can connect to the PS4, so you can play PS4 games remotely and enjoy them on the Vita's screen even when other family members are using the TV.
Home console game fans: The Vita features the closest graphics to home consoles, and the dual analog stick control setup is also similar to the PlayStation 3 and 4 controllers.
---
Consider the differences between the 3DS, 2DS and the PlayStation Vita to decide what console is right for you. The PS Vita is perfect for gamers who don't want to sacrifice the graphical power of a console when they play games on a portable system. However, the battery life is slightly shorter, so it's less ideal for use during long periods of time away from a charger. The Nintendo 3DS' glasses-free 3-D display provides a unique experience for enjoying your games in a new way. For younger kids or those that don't like 3-D, the 2DS offers the same great games and removes the 3-D option at a budget-friendly price. Consider which console has the games and features you prefer before buying a handheld gaming device.
---
---
---