Buying a Video Game Console
With a new generation of video game consoles recently reaching the market, there are plenty of options for everyone, from families to dedicated gamers, to enjoy their favorites. Home consoles can now serve as the center of your living room entertainment, offering apps and services that integrate with streaming media, social networking and more. Gamers can enjoy cutting-edge titles using the latest technology with the next-generation system Xbox One and PlayStation 4 (PS4). For those who want to catch up on several years' worth of game releases, the previous generation of consoles, including PlayStation 3 (PS3) and Xbox 360, is still going strong throughout 2014. Nintendo's Wii and Wii U offer their own unique controller experiences that the whole family can enjoy. Explore the variety of great gaming experiences and find the right option for your lifestyle.
Why buy a new game console?
The new PS4 and Xbox One feature great performance and innovative features

Nintendo's latest console, Wii U, features an innovative tablet-style controller

Most consoles can stream media from your favorite services and connect to the Web for browsing and social networking

---
Features of new game consoles
Gameplay Innovations
Most consoles feature high-definition graphics for more detailed game characters and environments

Some consoles support 3-D TVs so you can enjoy & your games in a completely new way

The Wii U's unique tablet controller adds touch-screen functions to console games

PlayStation and Wii U have the capabilities to let you play games remotely on other devices, freeing up the TV

Motion and voice controls make it intuitive and easy to play games, and are friendly to novice gamers

Play competitive and cooperative modes with friends anywhere using Wi-Fi connections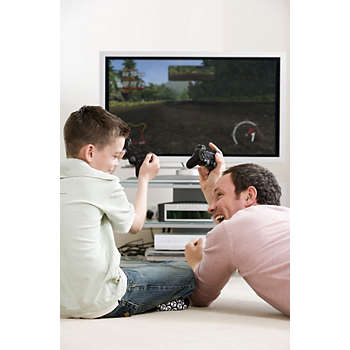 ---
Entertainment and Media
Play Blu-ray movies on PS3, PS4, and Xbox One

Enjoy streaming media from your favorite services with apps

Communicate with friends by linking to social networks and chat applications

Connect your Xbox One to your cable box to conveniently control everything from the console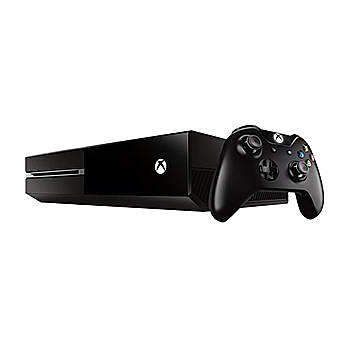 ---
Types of Video Game Consoles
PS3
Although PS3 is outclassed in technical specs by the newer PS4, the console still has a lot to offer to new buyers. With seven years of game releases in its current library and many upcoming titles on the horizon, you can find plenty of great games no matter what your favorite genres are. The PS3 can also play Blu-ray discs and stream media on a number of popular apps.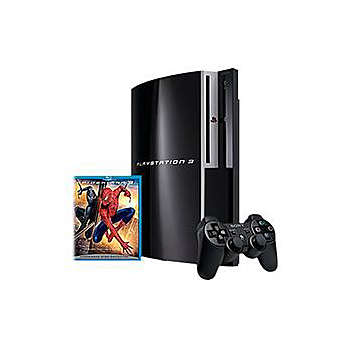 The PS3 is best for...
Gamers who want to catch up on recent titles: Whether you skipped the last generation or missed a few major games, the PlayStation Plus subscription program regularly adds major releases from months past as free downloads so you can experience plenty of great titles.
A versatile replacement for a Blu-ray player: PS3s are becoming relatively inexpensive and can run plenty of streaming media apps in addition to Blu-ray playback, making them a great idea for the entertainment center.
---
PS4
The PS4 is the next-generation PlayStation console, bringing powerful performance that rivals high-end PCs to your living room. In addition to detailed graphics and responsive gameplay, the PS4's controller includes a share button that lets you save gameplay videos and screenshots or broadcast to friends anytime during a game.
Price: $400-$500

Storage: 500 GB

RAM: 8 GB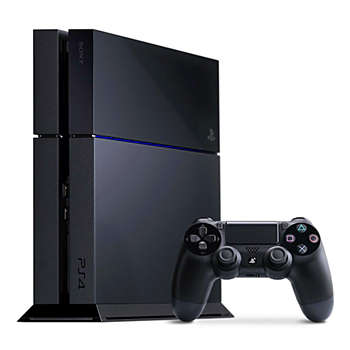 The PS4 is best for...
PlayStation Vita owners: The PS4 uniquely integrates with Sony's PlayStation Vita portable console, which is sold separately. You can remotely play games off-TV on the Vita, use it as a second screen for extra game information, or buy games that are cross-compatible with both PS4 and Vita.
Streaming broadcasters and fans: The built-in share button makes it easy to broadcast your game videos to the world, and you can discover shared content from friends and fellow gamers around the world.
---
Xbox 360
The Xbox 360 will continue to be supported even as the new Xbox One launches. There are plenty of new games currently available and coming soon for the system. It's also now available in a variety of configurations and bundles that suit any kind of gamer, with some that include the Kinect camera sensor.
Price: $250-350

Storage: 4 GB/250 GB

RAM: 512 MB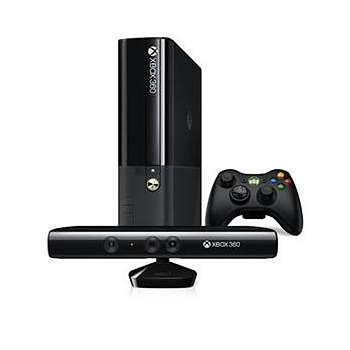 The Xbox 360 is best for...
A console for everyone in the family: An Xbox 360 with the extra Kinect peripheral has something for everyone. Gaming veterans will enjoy the console's line-up of immersive HD gaming, and children and parents can enjoy Kinect-powered motion games or using the Kinect's voice commands to easily activate and control streaming media.
Multiplayer gaming: The Xbox Live multiplayer gaming service has a large population and provides stable connections ideal for fast-paced competitive games.
---
Xbox One
As the follow-up to the Xbox 360, the Xbox One console is designed to manage all of your entertainment in one place. This next-gen system has plenty of power for the latest games, and features like cable box integration, streaming media and Web apps will keep you busy even when you're not playing.
Price: $500-$750

Storage: 500 GB

RAM: 8 GB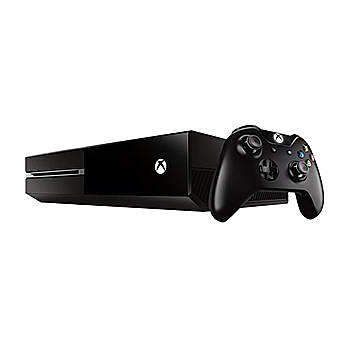 The Xbox One is best for...
Creating a media center: The Xbox One can play Blu-ray discs, connect to your cable box and run a variety of apps for streaming services, so no matter how you want to watch, you can enjoy a variety of movies and TV all on one device.
Multitasking while gaming: The Snap feature of the Xbox One operating system lets you add a window for social networking, browsing and other apps to the side of the screen so you can keep up with everything while you play.

---
Wii
The Nintendo Wii offers an inexpensive price point and easy-to-use motion controls. While its standard-definition graphics are less advanced than the high-definition capabilities of PS3 and Xbox 360, it has plenty of family-friendly games available.
Price: $99

Storage: N/A

RAM: 512 MB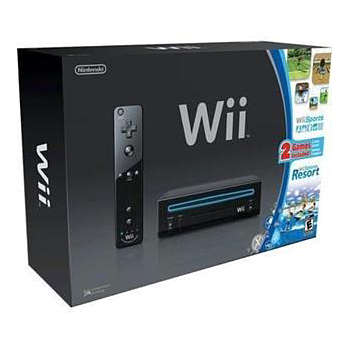 The Wii is best for...
Parties: The Wii console is small and light, so you can easily carry it along with a few extra controllers to enjoy multiplayer games at a house party.
Family game nights: Intuitive motion controls make it easy for everyone from gaming novices to experts to enjoy multiplayer titles for the whole family.
---
Wii U
The Wii U is Nintendo's successor to the Wii. Although the names are similar, the Wii U is a totally new console that features more processing power to bring HD graphics to a Nintendo system for the first time. It also has a unique tablet controller that with its own screen for games so you can play without using a TV.
Price: $300-$400

Storage: 8 GB/32 GB

RAM: 2 GB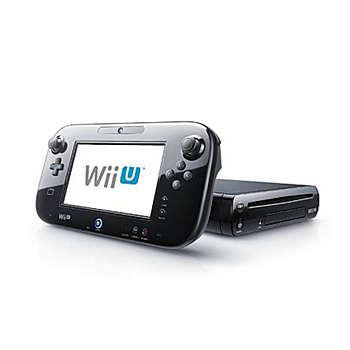 The Wii U is best for...
Portable console fans: If you like the pick-up-and-play convenience of using portable consoles around the house, the Wii U gives you a similar experience while providing the power and graphical capability of a home console.
Shared apartments and houses: With off-TV play, you won't need to fight over the TV with roommates or family members.
---
Right now is a great time to pick up a new gaming console, with plenty of exciting options from both the previous and newest generation of systems. If you're more budget-conscious, a last-generation console like PS3, Xbox 360, or Wii is a great idea. You can find plenty of deals on these consoles and enjoy a large selection of high-quality games, many of which are now available at lower prices. If you're a dedicated gamer who has already experienced the best games on these older consoles, a next-gen system like PS4, Xbox One, or Wii U will bring you the latest games with the newest graphics and gameplay innovations. However, the cost for these newer systems and games is somewhat higher. Compare these choices and find the right option for your gaming setup.
---
---
---