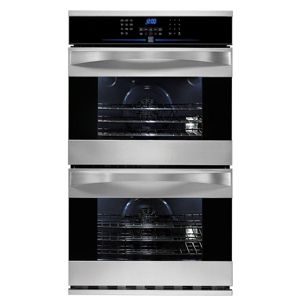 Wall ovens are built directly into your kitchen wall. Compared to a bulky kitchen range, these ovens...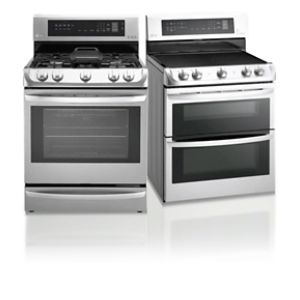 When it comes to choosing an oven, you have two primary options: a full kitchen range or a wall ove...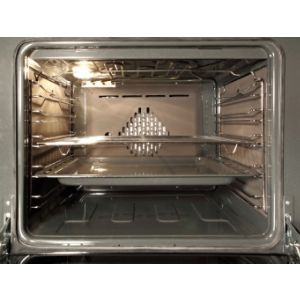 A hidden bake element is an oven feature that removes the heat element from plain sight. Instead of ...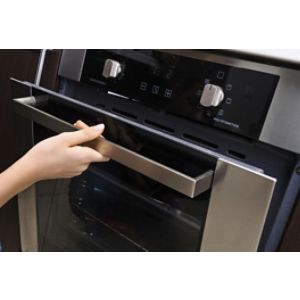 The cook and hold feature allows you to set a timer on your oven which first cooks your food and the...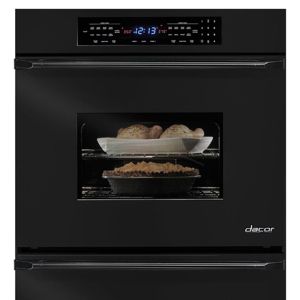 Automatic convection conversion translates conventional oven baking time and temperature to the reco...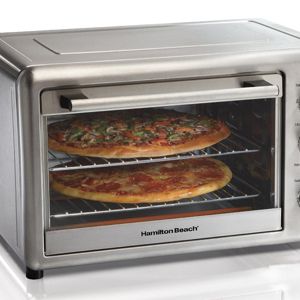 Convection cooking is an oven feature that uses radiant heat with a fan to circulate hot air through...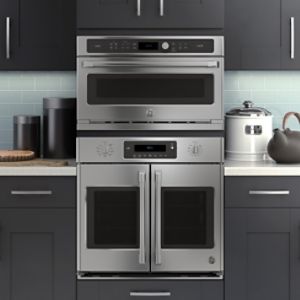 Feel like you're in a restaurant kitchen with this French-Door wall oven from GE Café.
GE Slate built-in wall ovens are sleek and easy-to-use.