4K HD TV for the Home Theater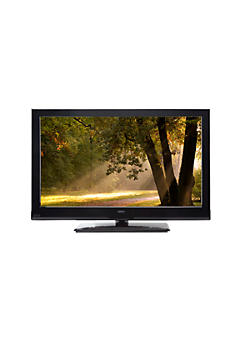 Your home theater is your pride and joy. Whether you've got an entire theater set up in your basement or a high-tech setup in your living room, you want to have the best of the best when it comes to your television, sound system and gaming systems. If you're in the market for a new television, you may want to consider looking into the newest in digital entertainment.
The newest, hottest television, a 4K Ultra High Definition TV can give your home theater the boost it needs. Your friends and family will beg to come watch their favorite sports teams, television shows and movies on your big screen TV. In addition to the highest quality screen resolution, these new 3D TVs offer the best sound and optimized gaming possibilities. If you're an early adopter when it comes to technology, this is one new tech toy you don't want to miss out on.
When you buy a 4K HD, you're investing in the future of television. With the best screen resolution ever, you can enjoy the ultimate experience in TV watching. You can immerse yourself in the bright colors and realistic imagery from this high resolution television from every angle. The screen resolution of a 4K Ultra HD TV is four times the resolution of a standard high definition TV, offering you more pixels, clearer images and brighter, more natural colors.
When you have a viewing party, whether you're watching the big game, an awards show or just your favorite movie, you'll be able to offer your guests a once-unimaginable experience. With a 4K flat panel TV, you'll be able to see the sweat drip down your favorite athlete's cheek, or admire the intricate details of your favorite actress' ball gown. Your guests will appreciate the clarity and the realistic visuals, so much so that they feel like they're a part of the event, from sitting in the front row of a football game to walking the red carpet with stars. For movie watching parties, you'll offer your guests a better resolution than being in the theater, so they can be a part of the action. Explosions will look bigger, animations will look brighter, and food will look tastier.
Want to show off your vacation photos to friends and family in one of those old-fashioned slide-show viewing parties? Take it to the next level with the ultimate experience in photography display. Showing up to 8.3 megapixels from your digital camera, you can connect your photos to your new Ultra HD TV wirelessly and share the detailed story and images from your more recent trip with a fun and interactive presentation. If you're a social media maven, you can watch your homemade YouTube videos or pull up your collection of Instagram photos from your vacation to show off. Your family and friends will feel like they were there with you.
Video gamers will flock to the new higher resolution television for an elite gaming experience. Connect your PlayStation 3 with Simulview technology to a 3D Ultra HD television and experience video gaming like never before. Connect to wireless connection and play your favorite computer games from Starcraft to World of Warcraft in the highest resolution possible. Early adopting gamers should be ready for the Xbox One and PS4 releases, which will look amazing with a new 4K Ultra television.
It's time to upgrade your television watching experience. With a new 4K HD television, you'll be a step ahead of the rest with the newest and most advanced TV technology on the market. Experience the future in the comfort of your own living room, and be ready to show off your flat panel TV to everyone you know.
---
---
Other Television Shopping Helpers

---