Buying Her Jewelry for Special Occasions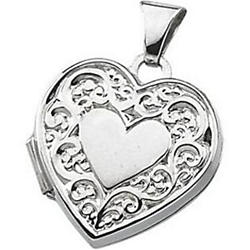 When you're shopping for the lady in your life, you want to choose something that she's going to love just as much as she loves you. Jewelry is the perfect gift for every occasion, whether it's a birthday, holiday or just because. Any occasion is a special occasion when you're shopping for someone special, but the right gift can make all the difference. Jewelry is a great tried and true option for you to buy her something really spectacular. The sparkle and luster of brand new diamond or gemstone jewelry is sure to make sure smile.
Sometimes, a guy can't help but feel a little clueless when it comes to buying jewelry for special occasions. With so many options out there to choose from, it's no wonder that you need a little help. Whether you're buying for your wife, your girlfriend or your mom, there are easy jewelry gift ideas for special occasions that she's sure to love. When you know how to buy her jewelry, you'll easily be able to choose what to buy her.
How to buy her jewelry
Before you start jewelry shopping for her, you need to know the type of woman that she is and the styles of jewelry that she likes and currently owns. Browse her jewelry box and ask yourself a few questions. Does she have pierced ears? Does she wear earrings? If she doesn't wear earrings, you may want to find out if she would wear them before buying them. Does she tell you about her jewelry? What has she told you? If she's talking about jewelry at all, it's likely that she's hinting at what she wants. Does she prefer white or yellow gold? Would she like sterling silver? Does she have a metal allergy? It's important to recognize the types of metal that she can and will wear, as that is one of the most important factors in buying jewelry for her.
Knowing and understanding her style is the key when it comes to jewelry gift ideas for special occasions. Does she wear small delicate jewelry pieces or large chunky accessories? This can help you determine a style that will fit her look. It's a good chance that buying jewelry pieces similar to those that she already owns will show her that you understand her sense of style and preferences. A woman who wears big, fun jewelry is more likely to appreciate a tri-color braided gold band bracelet than a small diamond necklace.
Once you know the styles that she owns and likes, you can easily make decisions based on what she already has. Then, you can take into account her other loves and favorites. Consider her hobbies and activities. If she's musically inclined, she may love musical notes or charms shaped like her instrument of choice. If she loves animals, choose a charm with her favorite animal whether it's a dolphin, a penguin or a cat. Pick jewelry stones based on her favorite gems or colors. For her birthday, you can give her a beautiful birthstone piece to show her your affection. An emerald necklace for your daughter who was born in May or a ruby tennis bracelet for your wife's July birthday will make the perfect sentimental statement.
Whatever route you take, make sure that you only buy her a ring if you've already made or you're ready to make that big time commitment. While you can always buy a ring for your wife or your daughter, you should never buy a ring for a girlfriend unless it's an engagement ring that comes with a big question. As soon as a girl sees a ring box, an expectation arises that can't be snuffed. Of course, if you're ready to make that commitment, you can use this tips to find her the perfect engagement ring.
Buying her jewelry for special occasions is one of the best ways to show her how much she means to you. Jewelry is a fantastic gift for any occasion. By putting in just a little research effort, she's sure to love anything that you pick out for her.
---
Top Selling Jewelry for Her
---