Dive into a book with an E-reader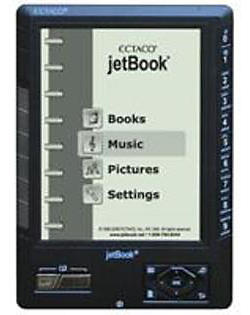 Tablets are becoming the preferred electronic medium for many consumers, due to their compact, lightweight frames and easy wireless connection options. Additionally, tablets allow users to transport and read multiple books without taking up space in purses or carry-on bags. E-reader tablets offer practicality and fun, as well as one-touch access to any book you could possibly wish to own. With the combination of easy web surfing and easy reading at your fingertips, an E-reader tablet is the best combination of computing and entertainment on the go.
When you choose your E-reader, you will have the option of picking a basic model or a complete tablet-style model. What you choose will largely depend on your needs. If you just want to stay up on current events and read a few books, a basic E-reader may be all you need. These devices are fairly inexpensive and portable. The most basic models come with black and white screens, allowing you to see the words on the page and read newspaper articles without having to pay the extra price for color. These devices will hook up to the Internet to download books and newspapers or magazines only. You probably won't be able to surf the web or send emails, but if you just want to read books, this is the perfect choice. You can also opt for a model with a color screen so that you can access brightly colored book illustrations and magazine photographs. Though this costs a little more money, it will be worth it if you let your kid use your E-reader or you own several magazine subscriptions.
If you need an E-reader that can do double duty as a web-surfing device, then you will want a tablet E-reader. There are E-readers that also function as tablets as well as tablets that have E-reader capabilities. If you like to read but want to check your email every once in a while, then a tablet-like E-reader is probably your best choice. The software and home screens will be tailored to your reading interests, so that you can access your favorite reading materials upon start-up. Access to the Internet or other functions will be secondary to your E-reader options. Tablets with E-reader functions will be particularly helpful to you if you primarily use your tablet to connect with social media or email but want to have something to read on the plane. In this case, your tablet home screen will likely direct you to the Internet and social applications, and you will have the opportunity to download one or more E-reader programs of your choice.
Whether you choose an E-reader or a tablet to view your books, you will want to look for a few key features in order to make your reading experience more pleasant. First, opt for a no-glare screen. These screens are matte instead of glossy, allowing you to view your book pages clearly even in direct sunlight. If your preferred model of tablet does not offer a glare-free option, you can buy a protective screen cover with glare-reducing capabilities. Additionally, you will want a screen with a wide range of brightness options, so you will be able to see your screen brightly lit even when you are in the sunshine, or you can dim it down for low-light nighttime reading.
An E-reader tablet keeps you close to your books without the need for you to lug around a whole library in your bag. You will have access to thousands of titles (even the ones you can't find in your local bookstore) at the touch of your fingertips. Plus, you will be able to surf the web and keep in touch with friends at the same time. With Sears at your side, you can find the perfect E-reader tablet to connect you to friends and words alike.
---
---