Essential Sewing Supplies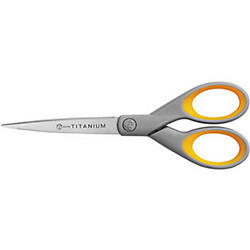 If you're seriously getting into sewing, your basic hotel sewing kit will probably come up short as you're working through a project. You probably already have a sewing machine or a needle and some thread, but you will need a few more items to build a sewing tool collection that can cover all the bases. Work through your project in your head to make sure you will have everything you need before you sit down to make the first cut. This way, you won't have to run to the store in the middle of your project.
Your sewing supply basics include a needle, thread and some scissors. If you're hand sewing, you will need to choose your needle based on the type of fabric you're stitching; more delicate fabrics require smaller needles. Small needles also have tiny thread holes, so it might be helpful to get a needle threader if you struggle with shaky hands. If you plan to do a lot of handwork, then you should get a nice metal thimble as well. After a while, pushing the tiny needle through fabric can cause some wear and tear on your fingers. Invest in a good pair of sharp thread clippers. Craft scissors are best left with your scrapbooking supplies since they get dull easily. A good pair of thread scissors will help you get a clean cut every time, reducing fraying and making it easier for you to thread the needle perfectly every time.
If you're making outfits and crafts from patterns, then you need some pattern weights, a marking pencil and some pins as well. The pins and pattern weights help secure your project perfectly to the fabric and the marking pencil will help you transfer markings and notches from the pattern straight onto the fabric. A great pair of dressmaker's shears cut easily through most fabrics and pinking shears are excellent for delicate fabrics that may be prone to fraying. Invest in a quality cutting mat that self-heals so you can cut on it with a rotary cutter or shears, depending on your project.
When you make mistakes (and you will), you will want a good seam ripper close by. Invest in both a full-size and a pocket seam ripper, so that you're prepared wherever you go. A seam ripper can save hours of time you'd otherwise spend pulling out stitches by hand and will help you make corrections with ease. Don't forget to keep extra supplies on hand in case a bobbin runs out or something breaks. Spare machine needles, filled bobbins and machine oil are essential items to have in your supply drawer at all times.
Setting up your sewing room or desk is easy when you have all the basics close by. Over time, you will find that your personal preferences dictate the exact supplies in your drawer. However, a good start with the basics will keep you well-stocked for all your starter projects and let you build the rest over time.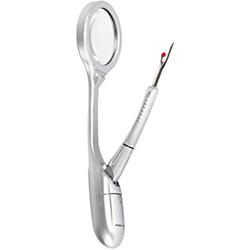 ---
Top Selling Sewing Equipment
---