A Stand Mixer Can Make Your Life Easier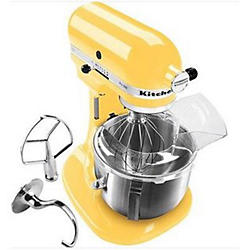 Even if you consider yourself only a casual baker, you know that a stand mixer is the cream of the crop when it comes to kitchen mixers. Whether you are scraping by with a hand crank mixer or you are keeping it basic with an electric hand mixer, you are missing out on the joys of having a mixer that makes your life easier. In fact, you may find that you want to do more baking when you realize how a mixer can make your life simpler. Though machines are typically cumbersome and confusing to use, a stand mixer is actually a little easier than a hand mixer and gives you more options for customization and versatility.
The biggest advantage to owning a stand mixer is that it can save your strength and do the tough jobs for you. Instead of relying on elbow grease to work in three cups of flour or knead your bread, you can have your stand mixer do it for you. You probably have found yourself avoiding recipes because it is simply to hard to keep the mixer steady as you work or you break a sweat every time you have to knead some dough. A stand mixer is sturdy, stable and offers an attachment for just about every tough job you can think of, which means you can sit back and relax as the machine takes care of the tough parts.
A stand mixer can also help you save time in the kitchen. First of all, it is strong enough to take care of kneading and mixing in half the time, since it doesn't have to take breaks for muscle recovery. In addition, you can "set it and forget it" as you work on your recipe. For example, if you need to blend up cake batter for ten minutes, you can let your mixer run for ten minutes while you work on other dishes in your meal. Thus, you can accomplish two tasks at once without a lot of hassle.
Your stand mixer offers a lot more versatility than your old hand mixer. While your hand mixer probably came with just a couple of attachments and a few speed settings, your stand mixer offers a plethora of attachment options and far more speed settings. You can customize your machine to fit each specific task, which will help your breads feel fluffier and your meringues look dazzling. In addition, some mixers give you attachments that let you go beyond traditional mixing and create even more culinary wonders like pasta.
With a stand mixer, you can cut down on cleanup since you won't have to use several different tools and dishes to get the result you want. Pour everything in and let your machine do the work for you instead of hustling and bustling between several different components of your dish. The versatility of your mixer combined with helpful accessories like splash and dust guards, means that you can spend less time cleaning up after you cook and more time enjoying your cooking.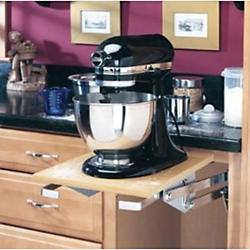 ---
---