How to Air Dry your Laundry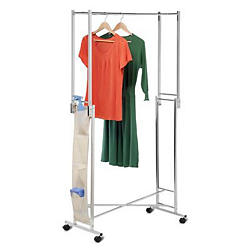 In these days of high-powered dryers, you might not think that you ever need to dry your clothes on a line, but there are several reasons that air-drying your clothes might be a good fit for you. Obviously, you may be forced to air dry some clothing if your dryer breaks or the power goes out. However, you can save money on your energy bill and keep your garments smelling like fresh air without ever having to use a dryer sheet or touch a button. Plus, the sunlight is a natural stain remover and disinfectant, which is great if you have a home full of kids or rowdy animals.
It is easiest to air-dry your laundry outside when the weather is nice. On a mild summer day with a light breeze, you may even find that air-drying your laundry is quite enjoyable! You can tie up a string between a couple of trees, or you can purchase a proper drying line or outdoor rack if you plan to make this a permanent fixture. Grab a bag of clothespins to help secure all of your laundry items. While spring-loaded clothespins get a good grip, they may wrinkle some fabrics, so be sure to keep a few old-fashioned stationary clothespins nearby as well.
Next, hang your clothes. You will want to keep them spaced out enough so that plenty of air can blow through and between your clothes. If you want to avoid wrinkles, it is best to hang your shirts upside-down by the hemline. For t-shirts, just pin a couple places at the hem. Dress shirts should be unbuttoned and spread open wide. Pants are best hung by the waistband, so they take a natural shape. You can hang them by the hems but they may take longer to dry, since the moisture will have to pass through the thick waistband as gravity works its magic. Stretchy fabrics should be hung in half so that the weight of the moisture doesn't pull the fabric and stretch it out as the moisture drips out.
If the weather isn't ideal, you may have to hang your clothes inside. In this case, it's handy to have a folding drying rack. Some folding racks will stand up when assembled, while others fold out from the wall. Your personal preferences and the size of your laundry room will be big factors in what you choose, though they both work equally as well. You may also want to invest in a couple of flat drying racks for your sweaters and delicates, if you don't have some already. Yes, your family room might be a little more decorative with all of those racks, but your clothes will still get dry and feel fresh even when you can't get them out in the sunshine.
Whether you want to air-dry your clothes, stick to an electric dryer or switch to a gas dryer, Sears can help. We have a great inventory of dryers and supplies to outfit any laundry room with everything you need to get your clothes clean and fresh every time. With trusted machines and tools from brands you love at affordable prices, we have the perfect selection to make your laundry routine a little bit easier for years to come.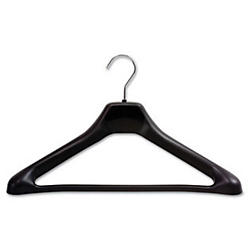 ---
---