The Perfect Blender for Your Kitchen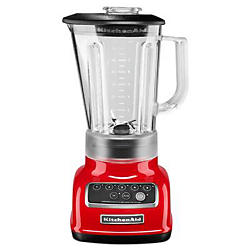 Every kitchen needs a good blender designed for chopping, processing and whirling your recipes to perfection. At first, you probably imagine that your blender looks like a small pitcher resting on a base, but modern blenders can do a lot more and come in many varieties and sizes. While a good collection of blenders will help you complete any task, you may be limited to choosing only one. The type of blender you need will depend largely on your cooking style and personal preferences. Know what your blender can do for you and the decision will be simple.
Immersion blenders are affordable blender options that are great for blending large batches of food or even single servings of smoothies. An immersion blender is basically a hand blender that works much like a single-bladed hand mixer. When you turn on your immersion blender, you can dip the attachment into a hot pot of apples ready for sauce or you can insert it into a small smoothie cup to make your morning breakfast. Immersion blenders often have to be hand-washed, so you may find yourself spending more time on cleaning than you would with other styles of blenders. However, immersion blenders are versatile as long as you are ready to add a little elbow grease to the job.
Jug or jar blenders are the most traditional and common blenders found in kitchens all across the country. These blenders typically consist of a pitcher-like jug that rests atop a blade. The base of the blender will offer several power options that help you do anything from crush ice to mix wet ingredients. Since these blenders can come with a dizzying array of options and power settings, it is important to look for features that will ensure that yours will last a long time. Opt for stainless steel blades, which are tough and resistant to rust. A glass jug or pitcher is the sturdiest design, but remember to take care not to drop it or expose it to quick changes in temperature. Finally, look for a motor with plenty of power to crush ice or handle the toughest recipes.
Combination blenders are great tools to have on hand when you are short on cabinet space. These blenders, depending on the model, can juice, process and mix in addition to basic blending functions. Most combination blenders come with interchangeable blades and mix-and-match jugs or processing containers, which means that you can build the blender you need for any specific recipe. While these blenders can be more costly, they are certainly cheaper than buying all these appliances separately and take up much less space in the cupboard.
With a new blender in your kitchen, you will be motivated to make gourmet creations with ease.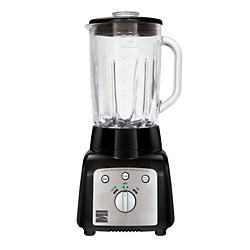 ---
---