Make a Functional Sewing Station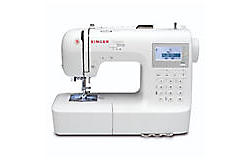 Every hobby needs a designated space. Whether you have just enough room for a table or you have a whole room dedicated to your sewing addiction, you want to make it both beautiful and functional for every project you may face. Of course, every seamstress or tailor has his or her preferences, but there are a few basic items that are essential for any space. You will need to make sure you have plenty of helpful tools and plenty of places to store them all.
For a sewing hobby, the most essential thing you will need is a large table or desk. The desk must be sturdy enough to remain still while your machines are running and it must be big enough to accommodate large projects and cutting mats. You can always lay your cutting mat on the floor if you're short on space, but a tabletop cutting mat will save your back, neck and shoulders from wear and strain. Your craft desk can include drawers or you may prefer to place your drawers in a different area of the room. It will be handy to keep a few drawers on your desk containing essentials like pins and thread scissors.
Your room should be filled with functional items.
You will need at least one larger wastebasket for fabric scraps and throwaways, as well as a smaller bin for thread clippings and trimmings.
An ironing board is essential for any sewing room as well. Build one into the wall or your craft desk for something that never is hard to find, or keep a spare in your closet if you prefer.
You will also want plenty of organizational bins, buckets and items to keep everything in its place. Your fabric is best stored in containers out in the open or at least containers with clear sides. When you look at your fabric collection, you want to get a complete picture of everything you own, so you don't end up spending extra money at the fabric store when you already have what you need in your stash.
It can also help to have an organizer on the back of your chair or underneath your sewing machine to keep a few essentials handy, such as
Notions and odds and ends are best organized out in the open, so you can find them when you need them. Here are a few tricks for keeping track of the small items that make sewing a fun and enjoyable task:
Stick a pegboard up on the wall and attach a dowel rod for ribbons and trimmings, as well as a handy thread rack so all of your colors are easy to spot and identify.
Small buckets or boxes can be used to keep essential tools handy. For example, you can store your dressmaker's shears, rotary cutter and pinking shears in one bin so that you can easily grab a cutting tool when you need it.
Don't forget to leave some room on your wall for a good old-fashioned inspiration board. This way, you can post magazine clippings, fabric samples and more right at eye level so you can envision and create your next projects.
Finally, don't forget to keep a few pincushions scattered about your space. Nothing is worse than a pin rolling onto the floor when you aren't looking; you will inevitably find it with your foot.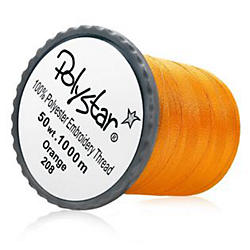 ---
Top Selling Sewing Machines
---