Advantage of the Mason Jar Blender Trick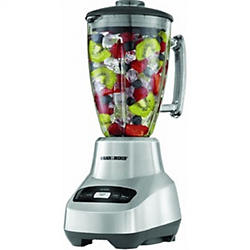 Sometimes, you just don't want to break out the blender because you don't want to mess with cleaning the pitcher or making a small batch in such a large container. Of course, you can always invest in a blender with plenty of storage options so that you can make a perfectly sized batch every time. However, you can make things a whole lot easier once you realize that a Mason jar will actually screw into most blender models. Back when blenders were first introduced, they often came with a Mason jar so that you could blend up personal servings of any recipe, or just blend up a few ingredients for a larger recipe. In recent years, blenders have not come with this handy accessory, but you probably already have a Mason jar in your closet that is ready and waiting to be used in your culinary creations.
To use the Mason jar, just unscrew your pitcher from the blade and screw the Mason jar in. Most blenders should fit your jar, but be careful and don't force it just in case you have a model that only fits specialized jars. If your mason jar fits, then you are ready to get cooking. Follow a few simple rules when you are using a mason jar as your blending container to ensure that you don't have any problems along the way. First, don't fill your jar up more than halfway, since you need to leave plenty of room for movement of your ingredients. Also, use ingredients that are cold or room temperature, but never anything hot. Quick hot temperature changes can break glass and ruin a perfectly good breakfast creation.
The Mason jar trick is incredibly useful in many circumstances. Obviously, a Mason jar is just the right size for single servings, which is essential if you rely on juices and smoothies for breakfast. Simply add yogurt, fruits and veggies into the Mason jar, screw on the blade, and then attach it all to the base to whip up something in record time. Plus, your mason jar doubles as a drinking glass so you can take it with you on the go and save yourself the trouble of cleaning multiple dishes. In fact, the Mason jar blender trick is perfect for group gatherings and parties as well; nothing is more fun than a smoothie bar, complete with all the fixings. Guests can load up on fruits, veggies, protein and more, and whip up their own delicious creations.
Don't forget that the tiny size of a Mason jar lends itself well to making small batches of baby food. If you don't have the space for a Magic Bullet and all of its attachments, the Mason jar blender option makes a great substitute.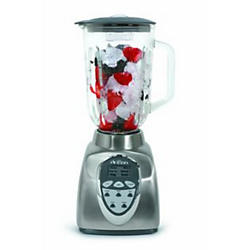 ---
---