Non-Food Uses for Your Toaster Oven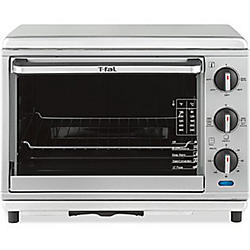 Kitchen appliances are essential items for baking, cooking and preparing any meal, but sometimes you can take them out of the kitchen to perform other duties. Your toaster oven is one of those kitchen appliances that likely doesn't see a whole lot of continuous use, so it is sitting on the counter, ready and waiting to serve other purposes. Yes, it makes a great plate warmer, but it can do so much more. Instead of spending hundreds of dollars on a special craft oven, use your toaster oven for a few crafty non-food uses and get some extra use out of this dependable kitchen tool.
Your toaster oven is great at cooking things to a nice, crispy finish, which is why it is so perfect for baking crafts. Similar to food, oven-baked clay needs to rest at high temperatures in an oven long periods of time. However, most home clay projects are not that big, so it is a little bit of a waste to dominate your main oven range for the day when all you need is something a little smaller. A toaster oven is perfect for cooking clay beads and smaller pottery projects without sucking up a lot of energy or heating up the entire kitchen.
Of course, clay isn't the only thing you can cook in the oven; shrink plastic has been loved for generations as a way to make jewelry, small toys and beautiful pieces of intricate art that fit in the palm of your hand. The toaster oven is the perfect size to hold a sheet of shrink material and you won't have to worry about heating up the home on a hot summer day. The toaster oven pre-heats quickly and maintains a constant temperature so that you get your cook times right every time.
One of the best home crafts projects to do with young children is to make your own crayons. You probably have a ton of useless broken crayons in your collection, but you don't have to throw them away. Peel off the wrappers, pull out a muffin pan and lay them neatly in the bottom. Put them in a hot toaster oven and melt them until they all stick together in one shape, but not until they completely liquefy. Your crayons will re-assemble into a beautiful multicolored chunky crayon that provides hours of new fun, and you don't have to go to the store to buy new coloring supplies!
Finally, your toaster oven is great for finishing projects and baking hand-painted art in perfectly. One of the easiest toaster oven projects is to make your own personalized coffee mug. Buy a plain coffee mug, decorate it with a permanent marker and bake the mug in the toaster oven for a few hours to set the ink. You will have something that is uniquely yours and didn't take much time to create.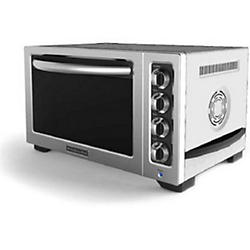 ---
Top Selling Toaster Ovens
---