Best Slow Cooker and Crock-Pot Recipes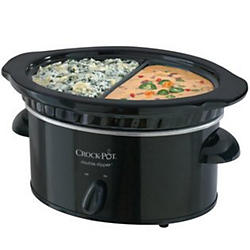 It is hard to imagine how anyone got meals on the table every day without the help of a slow cooker. After all, the Crock-Pot saves you hours in the kitchen and keeps your home cool in the summertime as you cook entire meals in one little container. Of course, some slow cooker recipes are a little more involved than others, and you might be wondering which ones are worth the effort. The capacity of a slow cooker means you will probably have a lot of leftovers, so you want something that will still taste perfect the second or third time around, without spending too much time on prep work.
Crock-Pots lend themselves well to comfort foods like soups and stews. Soups and stews taste best when they have had plenty of time to cook, allowing all of the different flavors to mix, mingle and enrich each other throughout the day. It's not practical to put a pot on the stove and stay tethered to it all day when you have work and soccer practice and dance recitals. However, a slow cooker can safely combine and cook all of your ingredients to perfection while you go about your errands and still give you a piping hot meal when you get home.
No one does a roast better than a slow cooker. When you need to cook large chunks of meat over a long period of time, it can be hard to keep them juicy and tender. We have all suffered through a family gathering consisting of a chewy and dry main dish that could easily be avoided by slowly cooking a roast or brisket in its own juices. With a long cook time and plenty of moisture in your Crock-Pot, the meat will fall off the bone.
When it comes to game day, your slow cooker can also be your best friend, since it stays warm for long periods of time. Small Crock-Pots are perfect for keeping spinach dip and chili warm and ready for late night snacking. Plus, the longer things cook, the better they taste in a slow cooker, which means the whole family will continue to appreciate your cooking no matter how many overtimes it takes for their team to win.
Finally, your Crock-Pot can be used to cook recipes long thought to only be in the realm of the oven. Casseroles and cakes are easy to layer and cook in your slow cooker, which is especially useful when you want a home-cooked meal on a hot summer day, but you don't want to crank up the oven when the air conditioning is barely keeping up with the humidity. You can make plenty of food for the whole family without sacrificing comfort along the way.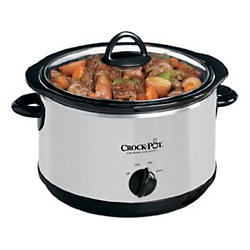 ---
---