Purificadores de aire y deshumidificadores
---
Busca "enviar gratis" para encontrar productos que califiquen. Se aplica a productos que puedan enviarse por correo vendidos por Sears y Kmart. No incluye artículos de Marketplace ni de entrega. Se aplican exclusiones adicionales. Consulta los detalles de la oferta en las páginas de los productos que califiquen. Aplica a los artículos vendidos por Sears Y Kmart. Esta promoción no aplica para órdenes internacionales FREE Standard Shipping on orders of $59 or more applies to mailable items Sold by Sears AND Kmart. Excludes Clearance items. La promoción es aplicable a la mercancía enviada sólo a través del servicio terrestre de UPS (la mayoría de artículos de menos de 150 lbs). La promoción no incluye artículos adquiridos de los catálogos de landsend.com, Sears Parts Direct, sitios web con licencia y asociados a Sears, servicios digitales, Sears Presents ni Shop At Home. El valor del envío gratis varía en función de la localización del envío. Los artículos se envían mediante la opción de menor costo o mediante el envío terrestre. Las opciones de envío terrestre y de menor costo se aplican únicamente a órdenes enviadas a los 48 estados continentales de EE. UU. y al Distrito de Columbia (no se aplican a envíos a Alaska, Hawái, Puerto Rico, Guam, Canadá, México, las Islas Vírgenes de EE. UU. o a direcciones militares APO/FPO). Los productos de más de 35 lb no pueden ser enviados a ubicaciones APO/FPO; todos los envíos a APO/FPO son mediante USPS. El valor estimado de la oferta comprende de $6.80 a $64. La oferta no incluye los costos de envío en artículos de gran tamaño o de gran tamaño a domicilio.
detalles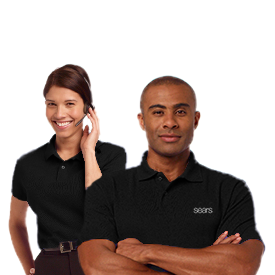 ¿Preguntas sobre electrodomésticos?
LLAMA AL: 1-888-295-5965
---
Create a comfortable environment with air purifiers and dehumidifiers
Keep your family and your home healthy with an air purifier or dehumidifier. Air filters from Sears help keep your air clean from particles such as dust, pollen and pet dander that can trigger allergies and exacerbate coughs and colds. Dehumidifiers remove excess water vapor from the air, which can create mold and damage items in your home through exposure to constant humidity and water vapor.
Air filters help you keep the air in your home free from airborne germs and dust particles that can irritate your sinuses and throat, affecting your health over time. If you experience seasonal allergies, keeping the air free from pollen can help you stay comfortable year-round. If you're a pet owner, it's possible to keep friends and relatives with pet allergies from sneezing and coughing with careful management of the pet dander in your home's air. A aspiradora targeted to pick up animal hair and an air purifier that removes allergens and dander from the air will help make your pet's presence barely noticeable.
There is a variety of types of air purifiers to suit the specific needs of your space. HEPA filters are effective all-purpose filters that use fiber mats to trap bacteria, dust and other tiny particles. These filters are usually effective for larger rooms, and, in some models, the filter itself can be washed to you the expense of periodically buying replacements. Some purifiers include a carbon prefilter system, which removes household odors such as smoke, or fumes from the horno. Smaller purifiers use UV light to break down bacteria and mold particles. This makes them ideal for sanitizing air and preventing sicknesses from spreading in shared areas like the office.
In humid climates, excessive water in the air can significantly affect your home and your health over time. Continuous humidity can lead to mold forming in your home, causing unpleasant odors and potential health problems. Moisture that settles on surfaces from the air can also damage many surfaces in your homes. Wooden window frames and furniture can warp, mold can form on fabric surfaces and clothing, and metal surfaces or components of appliances can even rust. You can improve the efficiency of your aire acondicionado in humid weather by adding a dehumidifier to your home. By removing excess moisture from the air, your air conditioner won't cause condensation on surfaces, and the air in your home will feel dryer and fresher.
Air purifiers and dehumidifiers are a great way to improve the air quality of your home. Enjoy a healthier and cleaner-feeling home today with an air filter from Sears.