Paquetes de electrodomésticos
---
Entrega estándar local gratis en electrodomésticos desde $399. Se aplica a artículos vendidos por Sears. La oferta puede variar en la tienda. El descuento se muestra en la facturación. El servicio de entrega estándar incluye las entregas dentro del área local y las entregas que no requieren servicios ni tiempo adicionales. El valor minorista de la entrega local estándar es de $69.99. El cliente debe pagar una tarifa por entrega no convencional. Las áreas locales y los cargos por entrega no convencional varían. No incluye accesorios, refrigeradores empotrables, refrigeradores compactos, calentadores de agua, desmineralizadores, filtros de agua, cuidado de pisos, máquinas de coser, calefactores, humidificadores, ventiladores ni limpiadores de aire. Oferta no válida para órdenes hechas en tiendas locales de Sears, centros de venta, ferreterías o en tiendas de exposición de electrodomésticos.
On orders over $399 |see details
---
---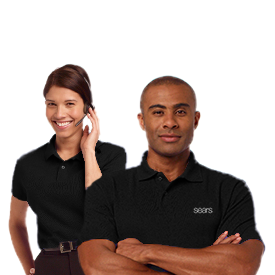 ¿Preguntas sobre electrodomésticos?
LLAMA AL: 1-888-295-5965
Make the right decisions when purchasing appliances
---
---
Invest in Appliance Bundles to Save Time and Money
Shopping for new appliances can be exciting and full of options, whether you're outfitting a new home, remodeling your kitchen or replacing an old refrigerador. Of course, with all the choices available, it may be difficult to choose which appliances will be best for your home. With appliance bundles, you can select a set of units you need from a single brand in the style that fits your personal preferences.
With a new kitchen suite, you can revel in the benefits of appliances with an ENERGY STAR® label. You can choose refrigerators, ranges, dishwashers and more that use less energy while offering the same level of quality that you expect from all Sears' appliances. Laundry appliance bundles allow you to choose a paired lavadora y secadora for a sleek look in your laundry room. Some sets even have matching pedestals for easy access to the washer and dryer drums while also adding storage space near the machines.
Simplify your shopping experience with complete appliance sets that pair the best equipment for your kitchen, laundry room and floor care in one easy bundle. From dorm room appliance bundles to cooking equipment sets, Sears has everything you need for your home.