Paquetes de electrodomésticos
---
---
Entrega estándar local gratis en electrodomésticos desde $399. Se aplica a artículos vendidos por Sears. La oferta puede variar en la tienda. El descuento se muestra en la facturación. El servicio de entrega estándar incluye las entregas dentro del área local y las entregas que no requieren servicios ni tiempo adicionales. El valor minorista de la entrega local estándar es de $69.99. El cliente debe pagar una tarifa por entrega no convencional. Las áreas locales y los cargos por entrega no convencional varían. No incluye accesorios, refrigeradores empotrables, refrigeradores compactos, calentadores de agua, desmineralizadores, filtros de agua, cuidado de pisos, máquinas de coser, calefactores, humidificadores, ventiladores ni limpiadores de aire. Oferta no válida para órdenes hechas en tiendas locales de Sears, centros de venta, ferreterías o en tiendas de exposición de electrodomésticos.
aplica a órdenes desde $399 | ver detalles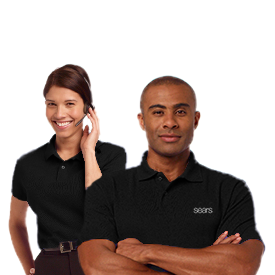 ¿Preguntas sobre electrodomésticos?
LLAMA AL: 1-888-295-5965
---
Invest in Appliance Bundles to Save Time and Money
Appliance bundles include the exact products you want without having to buy each piece separately. Sears offers a variety of appliance bundles that complete your kitchen setup. Small kitchen appliances include coffee makers and toaster ovens, and some even contain matching blenders and food processors. Upgrade your appliances with a new range and a cooktop, or invest in a kitchen suite that includes everything from a dishwasher to a refrigerator. You also have floor-care bundles available, which provide mop and vacuum systems to keep both your carpets and bare floors clean.
If you plan to upgrade your kitchen, then consider máquinas para hacer hielo from KitchenAid and Kenmore. You have freestanding and slide-in ice makers available, and some units produce up to 51 pounds of ice in only 24 hours. With an ice maker, you don't have to make room for food or ice trays like you do in a refrigerator freezer, so you always have plenty of ice on hand for beverages. A built-in ice maker installs easily beneath the counter, which makes it a perfect companion piece to a indoor or an outdoor bar.
Whether you choose an appliance bundle or individual appliances, we offer hundreds of name brand refrigeradores for your kitchen. The list includes french door, top and bottom freezers, side-by-side refrigerators and freezerless models. You should base your decision on how much kitchen space you have, the placement of your refrigerator in the room and how much interior storage space you need. French door and side-by-side units require open space on each side of the refrigerator, whereas a traditional top and bottom freezer refrigerator opens from one side. If you have a separate freezer, then a freezerless model works best since it provides more interior storage space for food.
Commercial appliances provide additional storage space for fresh and frozen foods for your home or business. If you store an abundance of frozen items such as ice cream and meats, then consider chest freezers from Frigidaire. A chest freezer can maintain a constant temperature of minus 25 degrees Fahrenheit. Upright freezer and refrigerator models also come in handy for storing cold items such as condiments and frozen vegetables. Some units feature glass doors that display your sale items to customers.
You can save money and reduce your shopping time when you invest in appliance bundles for your kitchen. Keep plenty of ice on hand with a freestanding or a built-in ice maker, and double your food storage space with a side-by-side refrigerator. Commercial appliances such as freezer chests provide additional space for your bulk meats and cold items. Shop Sears for affordable and dependable name brand kitchen appliances for your home.