Air Purifiers & Dehumidifiers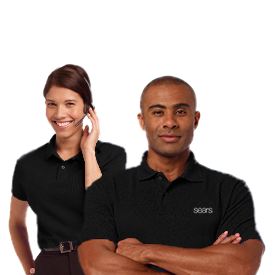 Appliance Questions?
CALL: 1-888-349-4067
---
Keep your home comfortable with air quality appliances
Whether you're welcoming a new baby into your home or trying to fight off the pollen and spores of allergy season, air quality appliances can help you improve the air circulation in your home. Close the windows and turn on the air conditioner as your air quality appliances keep clean air moving through your rooms. At Sears, you'll find the humidifiers, dehumidifiers and air purifiers that you need to keep your house or apartment at a comfortable humidity level with filtered, fresh air.
When you have allergies, you want to find ways to improve your environment to avoid irritants. Air purifiers will pull many allergens from the air, filtering them through the system so you can breathe fresh, clean air in your home every day. When you use indoor heating appliances, the air in your home can become especially dry. On the flip side, outdoor humidity in the summer can seep into your home, creating a muggy space. Humidifiers and dehumidifiers regulate the humidity levels inside your home for comfort and health reasons.
Humidifiers, dehumidifiers and air purifiers are designed to moderate the indoor air quality and humidity. Regardless of your specific needs, you're sure to find a way to improve the air in your home with one of these convenient appliances. By shopping at Sears, you can choose from a variety of air quality appliances to improve your environment.