Thermostats & Accessories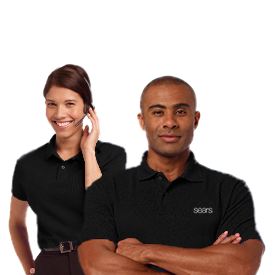 Appliance Questions?
CALL: 1-888-349-4067
---
---
Thermostats and Accessories Create Comfortable and Efficient Homes
The brain of your home's heating and cooling system is the thermostat. Simple and affordable mechanical thermostats turn the system on or off at the temperature set point. Digital thermostats deliver more precise temperature control. They often come with advanced features such as fan-only mode or support of a two-stage furnace or air conditioner. The most efficient climate control is done with digital programmable thermostats. Program the HVAC system?s heating and cooling schedule to reduce energy use and costs when you're not at home. Some thermostats alert you when your furnace filter needs to be changed. Whether or not yours does, you can buy furnace filters from Sears in all common sizes. We have high-MERV furnace filters for better air filtration. You'll also find hundreds of HVAC parts and accessories for keeping your home?s heating, cooling and ventilation products in great shape.
The right water heater will also add comfort and efficiency to your home. Each type has its advantages. The most affordable water heaters are standard gas and electric models. Natural gas and liquid propane water heaters cost less to operate. Electric water heaters are easier and more affordable to install, though you'll need to run a 240V line if one isn't in place. Hybrid electric water heaters cost more, but the heat pump technology is ecofriendly and very efficient. Tankless electric water heaters provide on-demand hot water. They are popular for use in additions not served by the main water heater. Many of the water heaters we offer Energy Star qualified.
If you're installing your own HWH, our water heater accessories will help. Installation kits for gas and electric water heaters contain flexible line and fittings for cold water feed and hot water supply. Galvanized steel drain pans in 20 in. and 24 in. models contain leaks and spills. They are durable and resist corrosion. Thermal expansion tanks prevent problems caused by water expanding with nowhere to go. They work in support of your water heater's relief valve.
Many homeowners replace their water softener when installing a new water heater. Sediment and rust dramatically reduce the longevity of a water heater. Home water softeners from Sears eliminate harmful minerals, so they cannot build up in the tank and shorten its life. Home water softeners produce water that is comfortable on your skin and increases the effectiveness of detergents in the clothes washer or dishwasher.
What's on your to-do list? Sears has it! Make Sears your online store for the home improvement products and accessories you need at prices you'll love.