Air Conditioner Buying Guide - Sears
Air Conditioner Buying Guide


When the temperature starts to rise, keeping your space cool becomes a top priority. The latest AC units have a wide variety of options to cool your home properly. When making a final decision, you should always consider different types of air conditioners and the size of your space. Here are some factors to think about before your purchase.

Types of Air Conditioners

Window Air Conditioners
Mounted in your window, this AC model is perfect for cooling a single room or the entire floor of a small home.
Benefits & Uses...
Minimal installation - This unit easily mounts in a large window space. Before you install it, make sure the window opening is balanced to prevent the unit from potentially slipping.
Low-profile models - To retain the visual space, a low-profile window air conditioner will give your space cool air without blocking your view outside.

shop all window air conditioners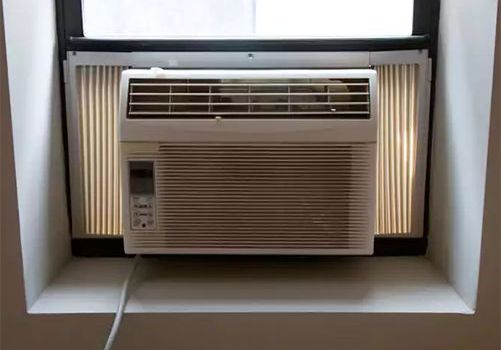 ---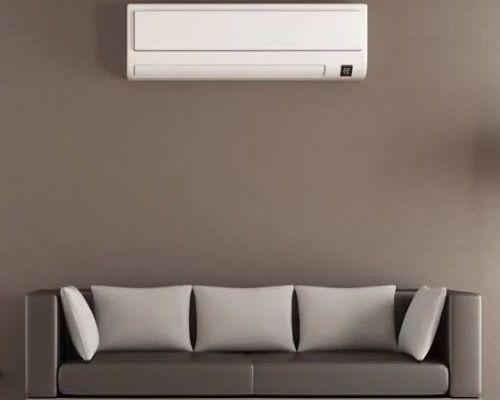 Wall Air Conditioners
Whether it's mounted on or through the wall, this unit provides a more permanent cooling solution in a room than other compact options.
Benefits & Uses...
Less location restrictions - Since a wall AC unit doesn't require a free window, it can be placed almost anywhere on the wall that is convenient to you. You'll also have full access to your windows, which means you can provide naturally lighting to a room with no interference.
Through-the-wall units - A through-the-wall model fits into a wall sleeve, allowing the AC to vent directly outside without having to install new ductwork.
Mini-split designs - A mini-split wall AC has an indoor cooling unit and an outdoor compressor/heat exchanger. The small design allows one to be placed in various locations, and you can run multiple units off one compressor. Having the compressor placed further away means the unit will run quieter, reducing noise throughout your home.

shop all wall air conditioners
---
Portable Air Conditioners
A portable air conditioner is a small unit built on wheels that can roll from room to room.
Benefits & Uses...
Bring the cool to any room - With four sturdy casters at the base, you can roll your AC to any room and have it cooled down in no time.
Perfect for small spaces - If you have a studio apartment or work in a small office, this unit is the perfect cooling solution.
Moisture reduction - A portable unit draws humidity out of the air. This not only increases comfort, but it also helps limit the growth of mold, mildew and dust mites, which reduces the number of common household allergens.

shop all portable air conditioners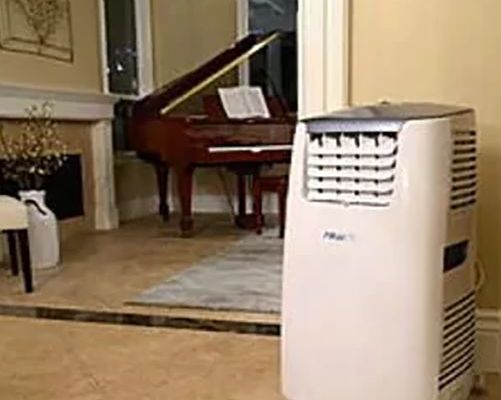 ---
When searching for the perfect air conditioner for your home, you'll need to consider the various features available. While not every accessory is available on certain models, you can find an air conditioner with essential features that are most useful to your home and lifestyle.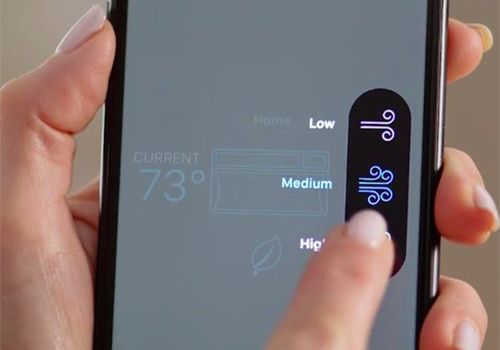 Conveniences
Timers - Set your AC to turn on a few minutes before you get home and walk into crisp chilled air. You can also have the unit turn off after you've gone to sleep, so you rest easy without running it all night.
Remotes - Use the remote to make temperature and other adjustments without having to get up and set controls on the unit.
Filtration systems - Allergens in the home is a leading cause of discomfort. There are a number of models that help to filter out irritants like pollen, dust mites and other airborne particles.
Smart AC - With a connected air conditioner, you can use an app on your smart phone to set an on/off schedule. This will help you cool your home only when necessary, potentially saving you money in the long run.
---
Energy Efficiency
Energy Star® & Energy Guide - These ratings indicate that they meet government standards for energy efficiency, and can show you approximately how much it will cost to run the AC per year.
Check filter light - A dirty filter will cause your AC unit to work harder than it needs to, expending more energy. The filter light will let you know when you need to clean or replace the filter, allowing it to run smooth.
Fan-only mode - On cooler days, you can run the fan only. This setting doesn't require as much power to run the unit, and it still keeps air moving in your room.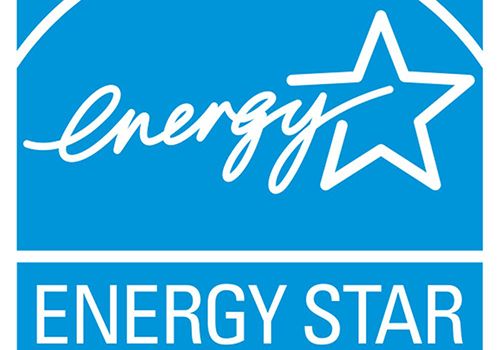 ---
How to Size an Air Conditioner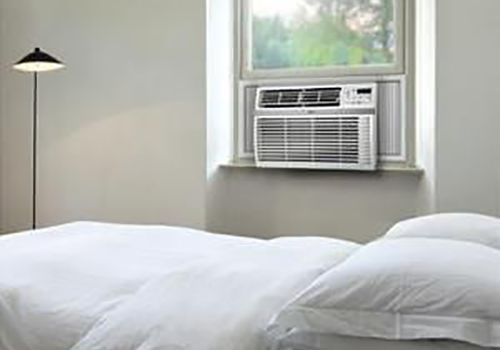 Sizing Tips
Measure square footage - The square footage will be a marker for the BTU rating you need. For rectangular rooms, multiply the length of the room by its width. For oddly shaped rooms, you can break the space down into rectangles and add them all together.
Adjust for the sun - If the room you're cooling will predominantly be in the sun, increase the cooling capacity need by 10 percent. Should the room sit in a more shaded area, you can decrease the capacity calculated by about 10 percent.
Insulation - With average insulated rooms, you'll need to add 2,000 BTUs to your calculated power needs. If the spaceis completely uninsulated, add 4,000 BTUs.
Room usage - For rooms where people stay in often, you'll want to add about 600 BTUs per person in your household.
Kitchens - Between the range and stovetop, there's a lot of extra heat that builds up when you're cooking. It's best to add on about 4,000 BTUs to the calculated power you'll need for the unit in your cooking area.
---
Find the Right BTU Rating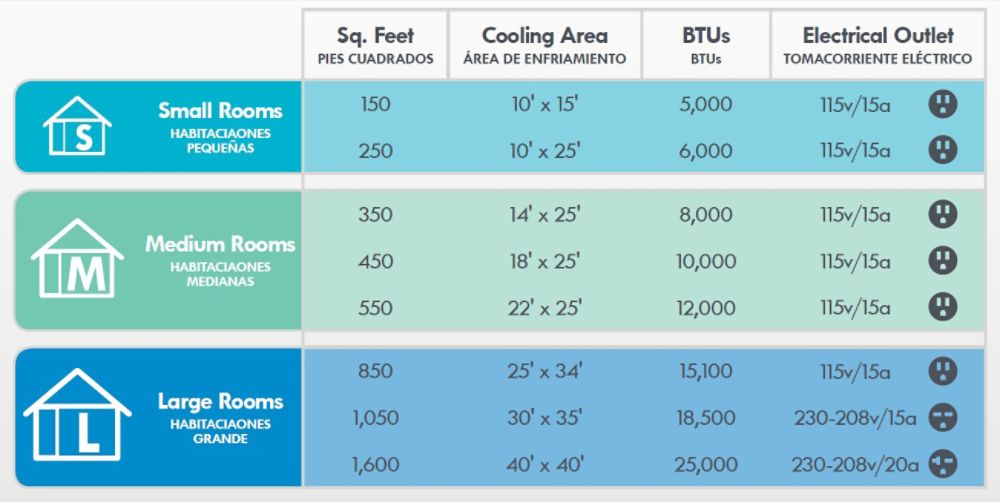 ---
---
---