Kenmore SmartDry Dishwashers | Sears
Kenmore SmartDry Dishwashers

There's nothing more frustrating than having your dishwasher finish the cycle, open the door and find your plates and bowls still dripping wet. Kenmore is to here to keep you from hand drying your dishes before storing them. Kenmore's SmartDry dishwashers make doing the dishes even easier.
The sensors in a SmartDry dishwasher will recognize the moisture level inside the wash compartment and adjust accordingly. Along with the new sensors, the construction helps finish the dry. Specially constructed steel helps to retain heat. This helps with the drying process, as well as reduce energy expenditure.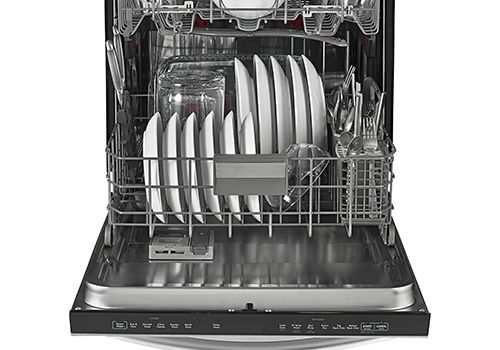 Kenmore Elite 14715 24" Built-In Dishwasher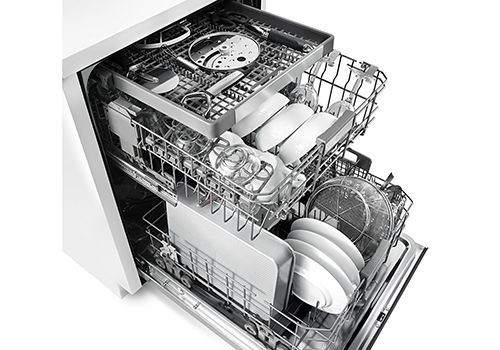 SmartDry™
360° PowerWash® Technology
Third rack

This whisper-quiet dishwasher is made to make quick work of dirty dishes. With a wide cleaning angle and an added third rack, you'll be able to clean a large load with ease.
Kenmore Elite 14743 Stainless Steel Dishwasher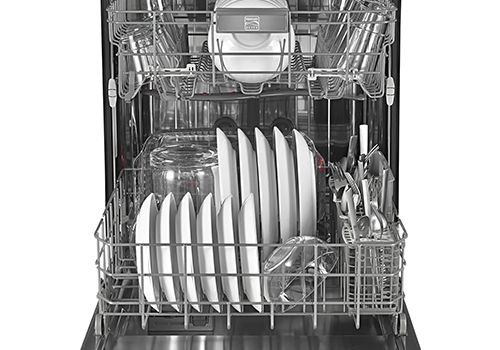 SmartDry™
UltraWash HE Wash System
TurboZone

Stuck-on grime and food won't stand a chance with this Kenmore Elite dishwasher. It's highly efficient, and it delivers unmatched cleaning power to leave your dishes sparkling.
Kenmore Elite 14819 24" Built-In Dishwasher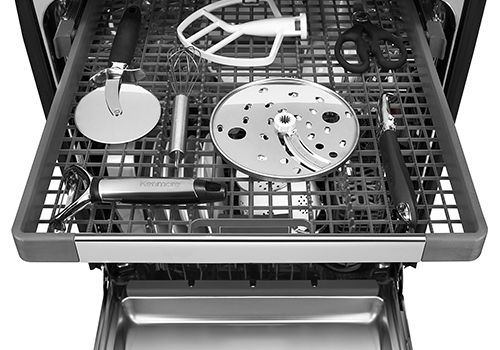 SmartDry™
MicroClean™ Wash System
Turbo Zone Reach™
Get cleaner dishes in less time with this highly efficient Kenmore Elite dishwasher. The added third rack delivers more room for kitchen tools to clean everything in one go.
---
---
---