Built-in vs. Portable Dishwashers
When you've just finished enjoying a delicious meal with the people who matter most, the last thing you want to do is wash the dishes. The dishwasher is a favorite kitchen appliance because you can easily load dirty tableware in your dishwasher, and after the touch of a button, continue enjoying your guests' company instead of hand washing every dish. If you're looking for a new dishwasher, you'll need to decide whether you want a built-in or portable model. Today's portable dishwasher models have many of the same bells and whistles that built-in models do, but there are still some obvious advantages and limitations to both options.

| | | |
| --- | --- | --- |
| | Built-in Dishwashers | Portable Dishwashers |
| Space | Save floor space by fitting permanently into your cabinetry | Takes up space but can be easily moved out of the way or into another room |
| Mobility | Permanent kitchen fixture | Free-standing and equipped with wheels for easy mobility |
| Plumbing | Needs to be connected to home plumbing | Connects directly to your faucet for a shared water line |
| Cost | $280-$1,800 | $240-$700 |
---
Built-In Dishwashers
Advantages of built-in dishwashers
Convenient Operation - You don't have to move these models around before and after use because they're permanently installed under your counter.
More Multitasking - Built-in models have an independent water line, so you'll still be able to use the sink when the dishwasher is in use.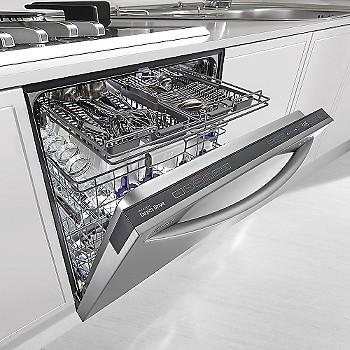 ---
Limitations of built-in dishwashers
Initial Setup - Because they need to be connected to your home plumbing to run automatically without needing to be plugged in, the initial installation is more complicated.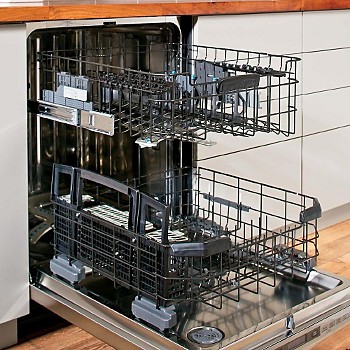 ---
Portable Dishwashers
Advantages of portable dishwashers
Ease of Use - Free-standing units with wheels can be easily moved around your kitchen and stowed away when it's not in use.
Lower Price - It's not a permanent fixture, so you can find a great quality portable dishwasher at a lower price.
Transferrable - If you're a renter or someone who moves frequently, these units are easy to take with you.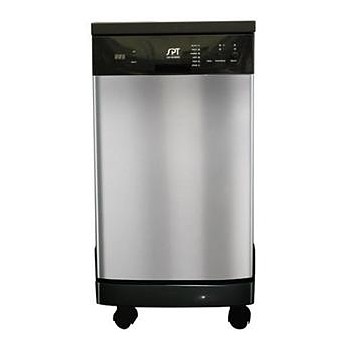 ---
Limitations of portable dishwashers
Limited Sink Access - They work only when connected directly to the sink faucet, so you won't be able to utilize your sink while the dishwasher is running.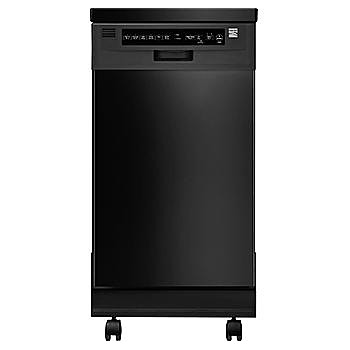 ---
---
---