A Beginner's Guide to Buying a Dishwasher | Sears
A Beginner's Guide to Buying a Dishwasher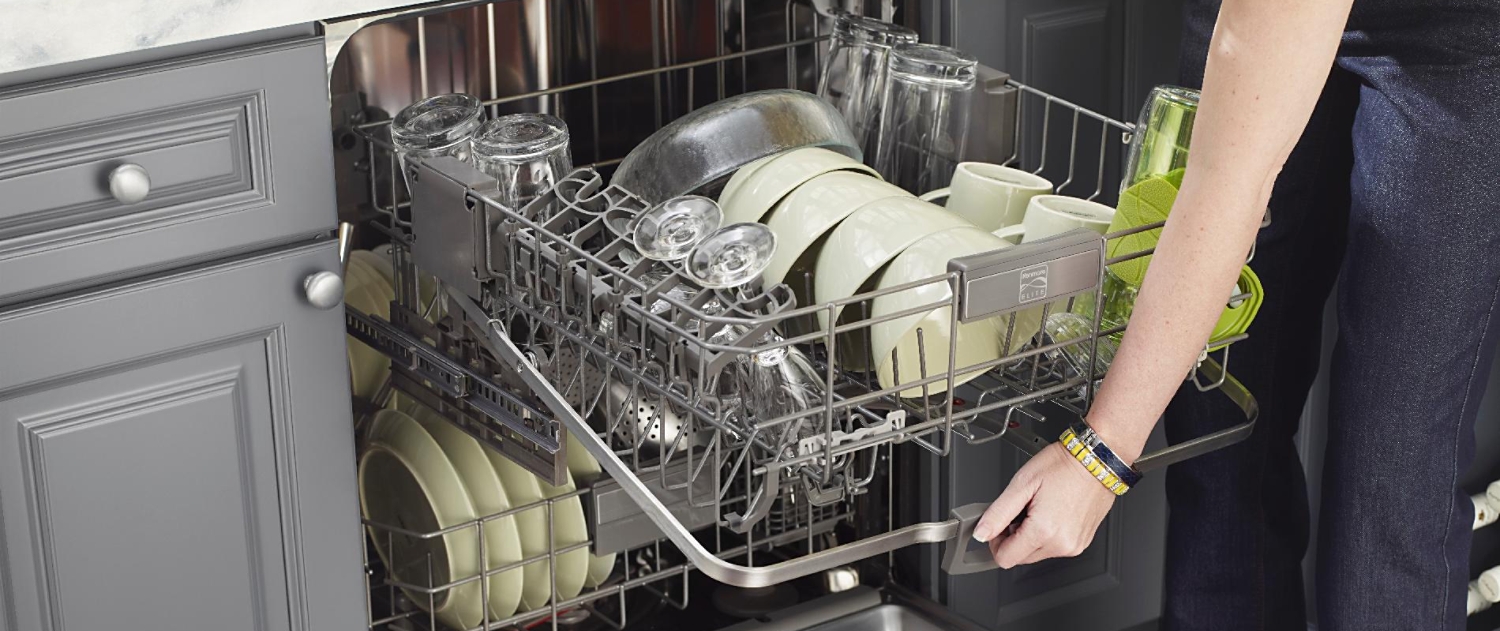 A dishwasher lets you save time and effort cleaning all your dishes, tableware and more. However, with a wide variety of models on the market, choosing the right one can be difficult. Not to mention, the latest technologies and features can be confusing and overwhelming. Fortunately, our guide lists the latest types of dishwashers and key features, so you can select the right appliance for your kitchen and lifestyle.

Built-In Dishwashers
Built-in dishwashers have traditional two-rack layouts, and they're designed to blend seamlessly with the rest of your appliances and décor. You can find models that have top controls, front controls or hidden controls to suit your preferences and needs.


Blends in With Your Cabinets and Kitchen Layout
If you have the room, a built-in model is definitely the way to go. This option slides right under the cabinet near your sink with access to a water supply. It also stays out of your way and can match seamlessly with other large kitchen appliances for a polished look.

Washes a Lot of Dishes at Once
Whether you have frequent dinner parties or just use a lot of dishes when you cook, a built-in dishwasher can typically hold between 12-14 place settings, making clean-up quick. Load up all your pieces, turn on the dishwasher and start relaxing.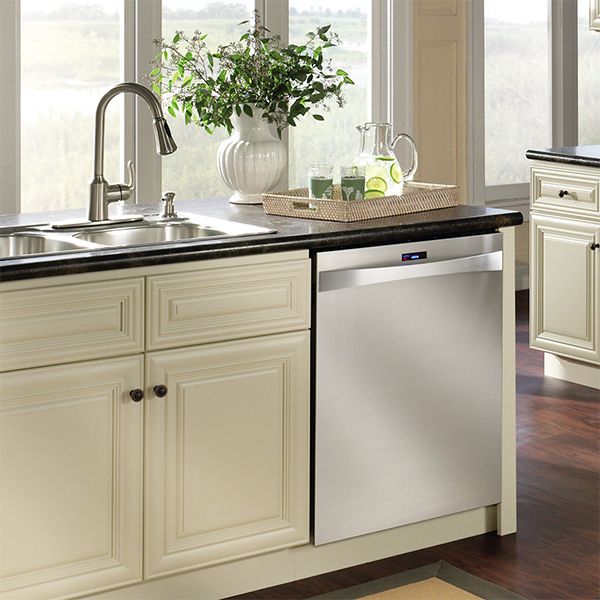 ---
Portable Dishwashers
Portable dishwashers usually have wheels on the bottom so they can be easily moved. Their design allows you to move them out of the room when not in use, or you can bring them close to the sink if your kitchen space doesn't account for short hoses.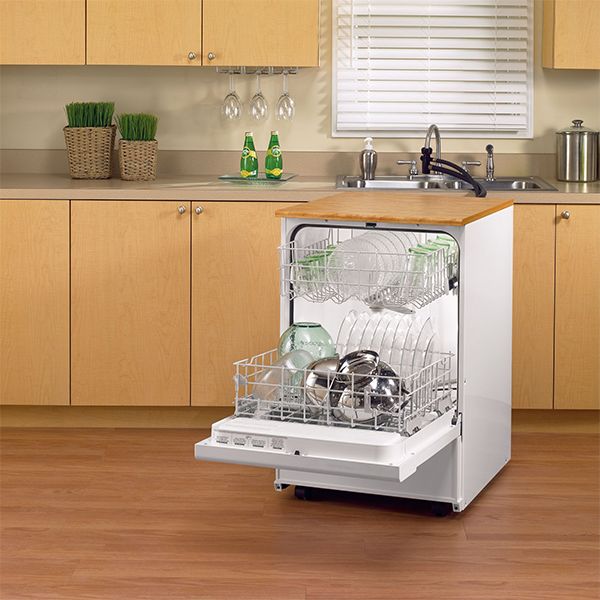 Great for Smaller Spaces
A portable dishwasher is a great option for smaller spaces when a built-in model simply won't fit. Some also have optional countertop and butcher block surfaces, helping you make the most of your limited space. These are ideal for small kitchens or college dorm rooms.

You Can Take it on the Go
While a built-in dishwasher typically stays in your house after moving day, a portable model can be taken to your new abode.
---
Drawer Dishwashers
While traditional dishwashers drop down for loading, drawer dishwashers pull out horizontally like a file cabinet. These contemporary models are also available in both single and double drawers.


Maximizes Your Kitchen Space
A drawer dishwasher doesn't take up as much space as a traditional built-in model, but it still gives you the benefit of blending in with the rest of your kitchen and appliances.

Great for Washing Smaller Loads

Since this dishwasher is typically divided into two drawers, you can fill one up and wash while the other is empty. This way you don't waste water or power when cleaning a small batch. By filling up only one drawer at a time, you also can start a load, while filling up the second drawer to help save time.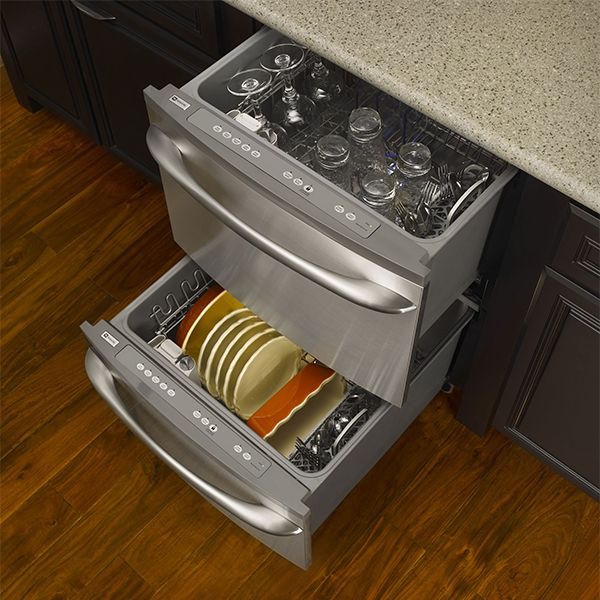 ---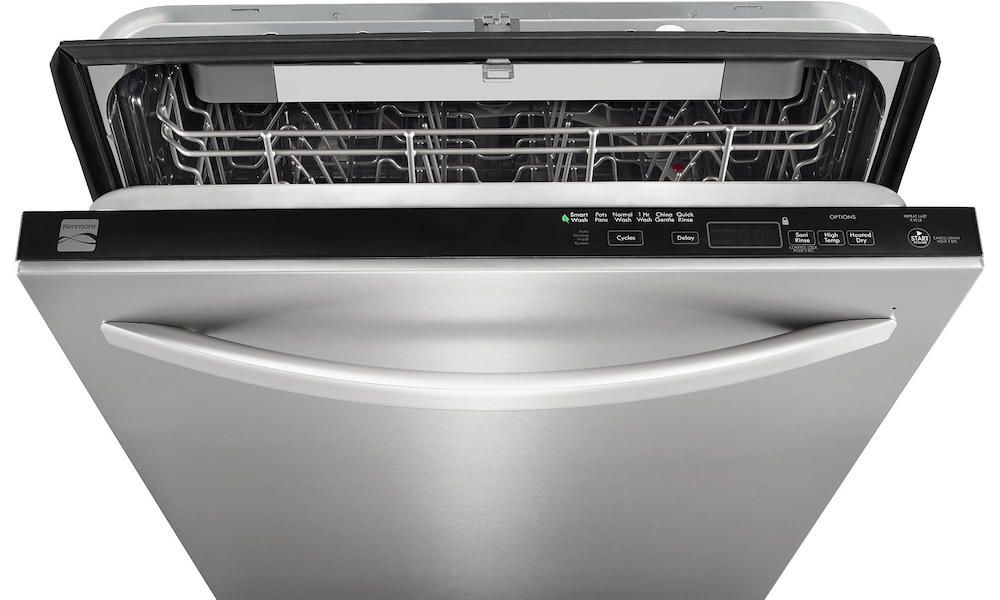 Technology
Wash cycles - Most machines have light, normal and heavy cycles based on what's being cleaned. Newer models offer steam clean, china/crystal, sanitizing or quick/express cycles.


SmartWash® cycle - This feature automatically computes soil level and load size and adjusts the water and energy each time you run the dishwasher.


Delayed start - Delayed start allows you to run your dishwasher any time of the day without needing to be present.


Soil sensors - These special sensors detect how dirty your dishes are and then adjust settings accordingly to ensure you're not using more energy than you need.

---
Conveniences & Settings
ADA compliance - ADA-compliant models accommodate persons with disabilities by keeping controls and buttons within arm's length.


Quiet operation - Noise insulation helps keep your machine running from being too loud during a wash cycle.


Adjustable racks & third rack - Adjustable racks or an additional third rack let you reconfigure the interior of the dishwasher to suit your needs.


Extra dry time - Additional drying time means the dishwasher heats the water during the final rinse or uses a heating element to the dry the dishes, instead of only using the residual heat in the tub.


Wash zones - These designate a part of the dishwasher for items that need a special cycle, such as heavily soiled dishes.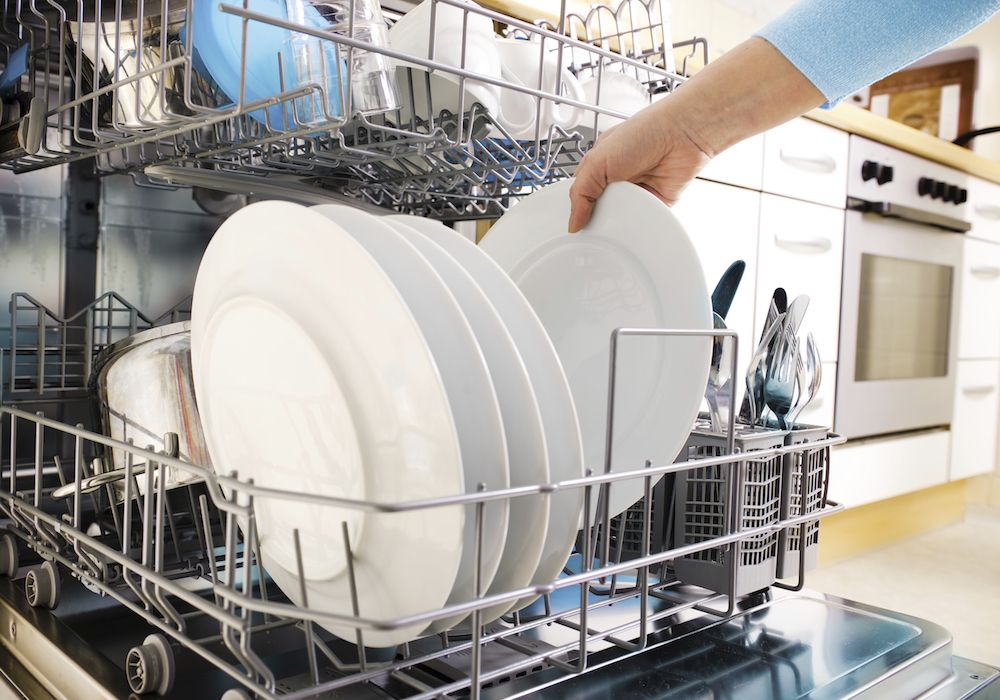 ---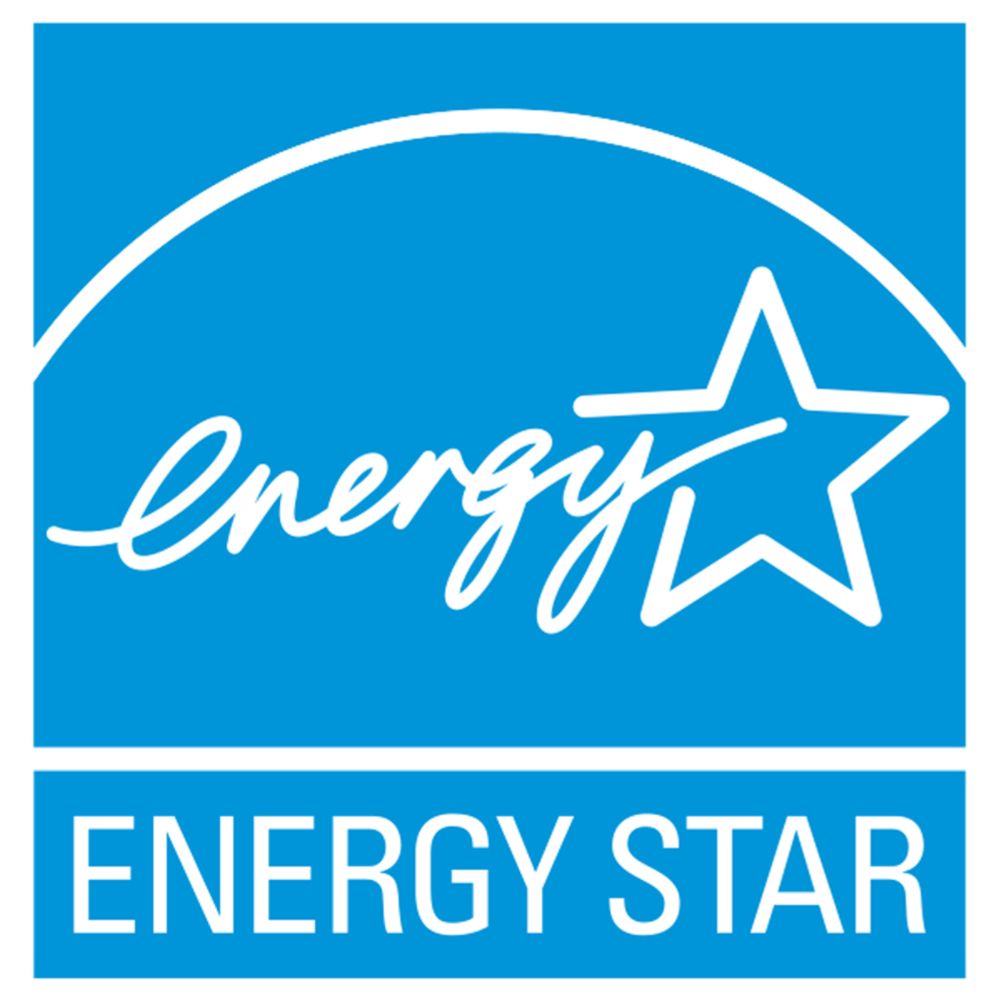 Energy Efficiency
ENERGY STAR® rating - ENERGY STAR® rated dishwashers are designed to do the same work as standard models, but they don't consume as much energy.


CEE rating - The Consortium for Energy Efficiency measures efficiency on a three-tier rating system. Machines that rate in the third tier have the highest in energy efficiency, while ones that rate in the first tier have the lowest.

---
---
---