Product Insight: Kenmore Third Rack Dishwasher
Product Insight: Kenmore Third Rack Dishwashers
The removable third rack dishwasher is the newest in convenience from Kenmore®. This new feature provides you with an extra loading area for large utensils like cooking spoons, spatulas and chef's knives. This additional rack level means more loading options.
37% more loading area1 lets you get more dishes clean per load.

Frees up space on the lower racks for more loading options.

Saves time by reducing the need to hand-wash items.

Can be removed in seconds to make room for taller dishes.
PowerWave™ Spray Arm: Gets dishes clean from every direction with sequential jets that sweep dirty dishes clean from not just one, but two sides for 80% more water coverage.2
UltraWash® HE Wash System: Uses the UltraWash HE filter and the SmartWash® HE cycle to provide powerful cleaning with just the right amount of time, water and energy needed.
Heated Dry: A heating element effectively dries dishes at the end of the cycle, so members no longer need to dry dishes by hand.
Stainless Steel Interior: Not only looks good, but also resists food stains and retains heat to improve drying performance.
1As compared to Kenmore and Kenmore Elite® two-rack dishwashers.
2Compared to a traditional lower spray arm (based on 468 to 854 sq. cm.).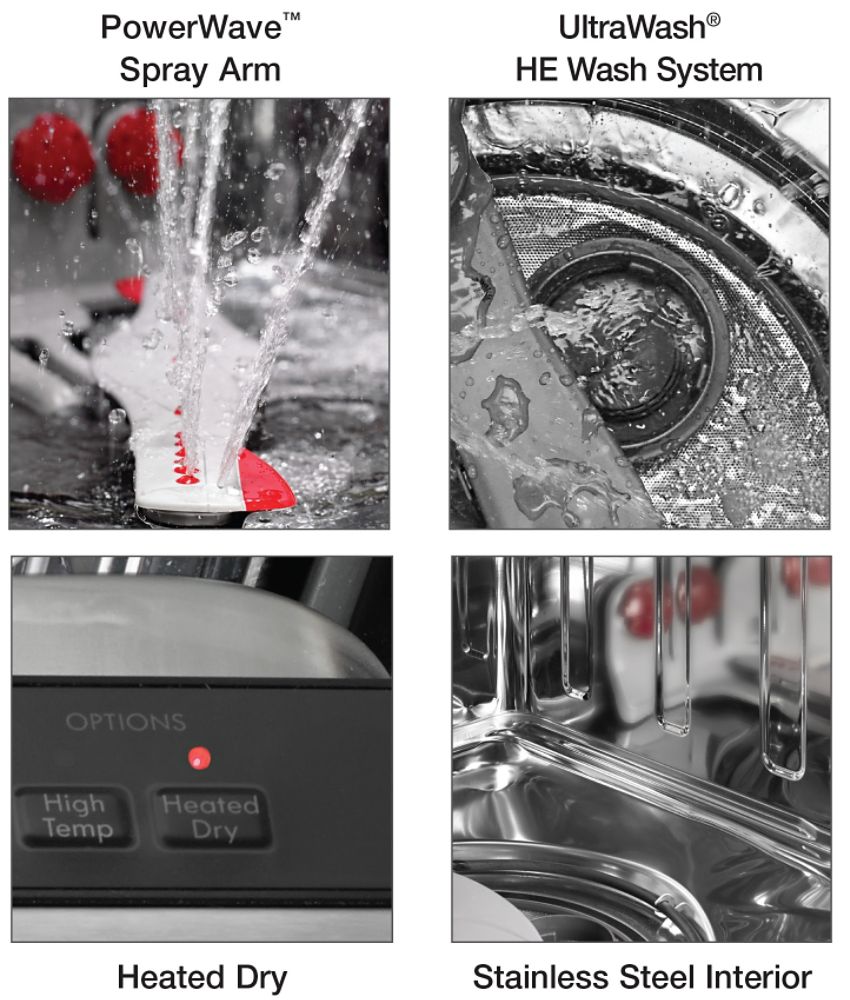 ---
The Kenmore long pocket dishwasher is available in Active Finish, which gives you the look of stainless without the finger prints!
Kenmore has the perfect spot to place large utensils with its third rack. Items lie neatly for cleaning, while lower racks are open for everything else.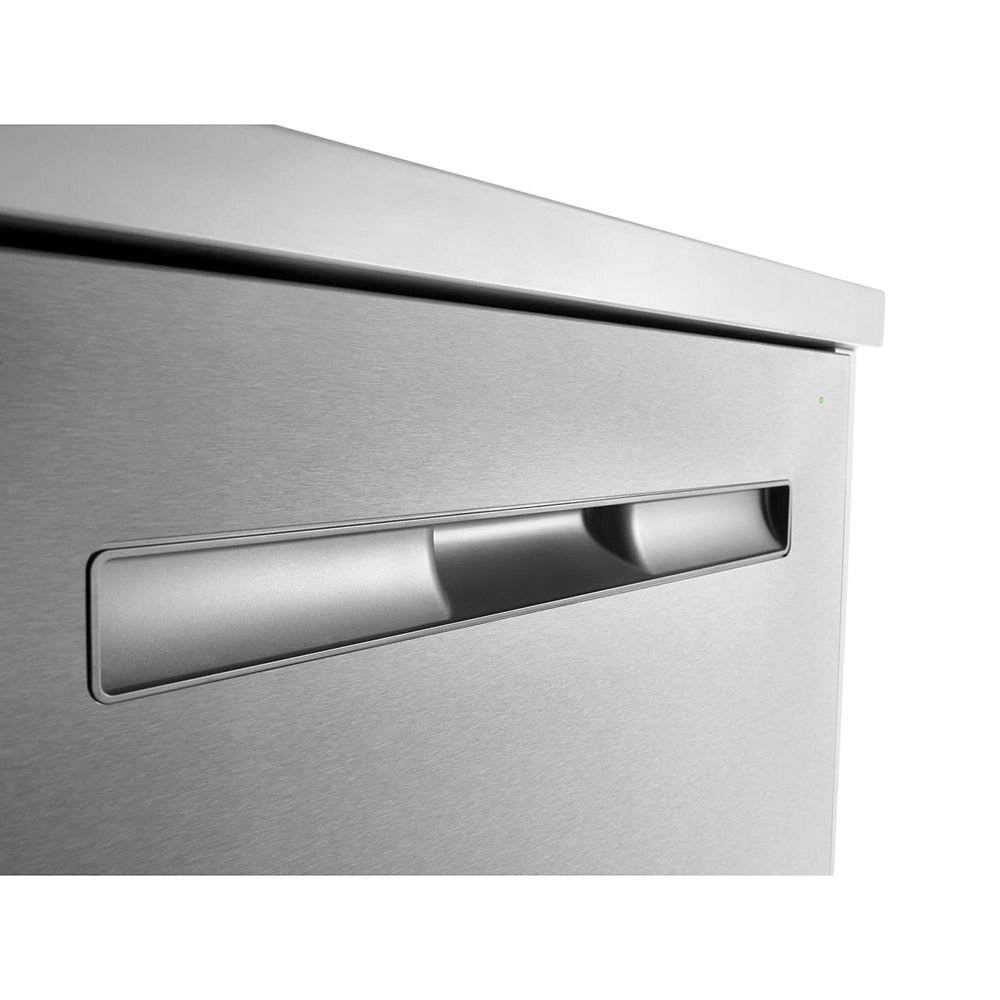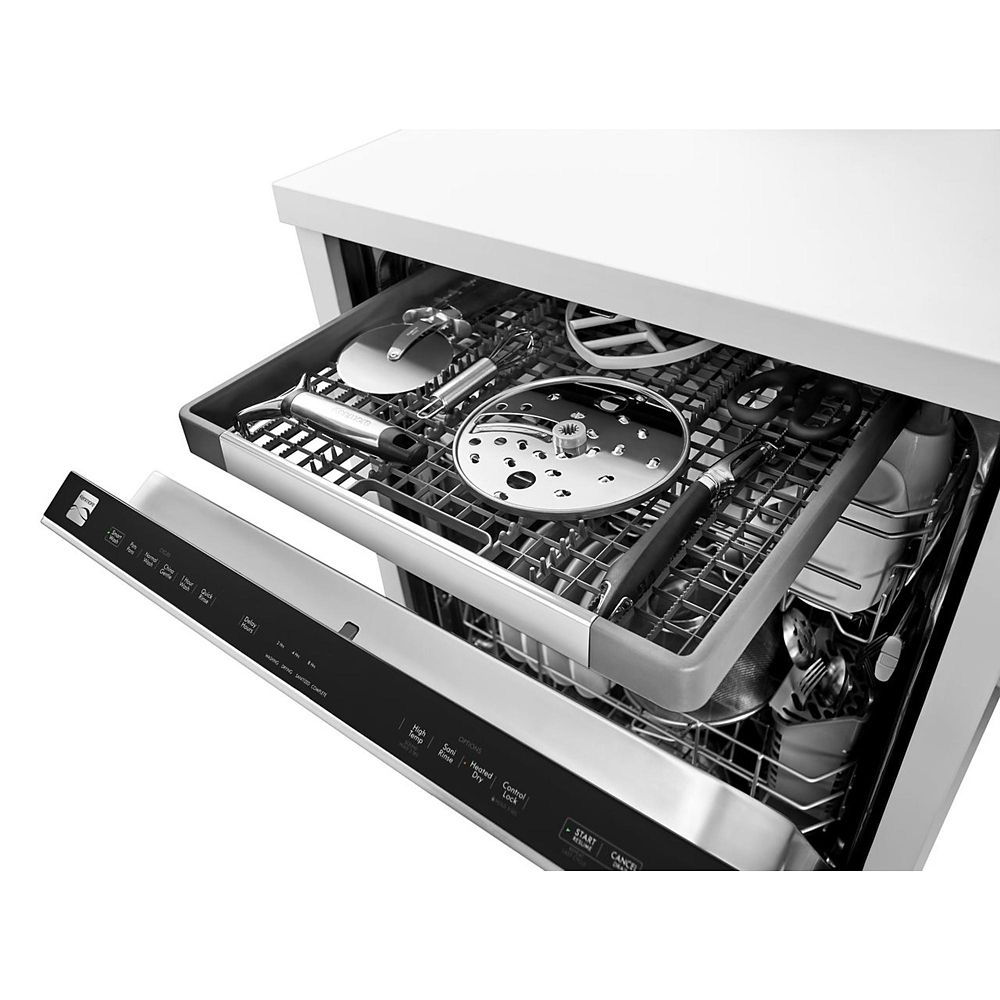 ---
---
---