Our 10 Best Everyday Home Appliance Essentials
Our 10 Best Everyday Home Appliance Essentials


With all the bells and whistles of today's home appliances, outfitting your kitchen and laundry room can seem daunting. App-enabled and innovative options are great for some, but sometimes you just want to get back to basics. Here are our top 10 home appliances for when you simply need to get the job done.

Kenmore 4.2 cu. ft. Gas
Range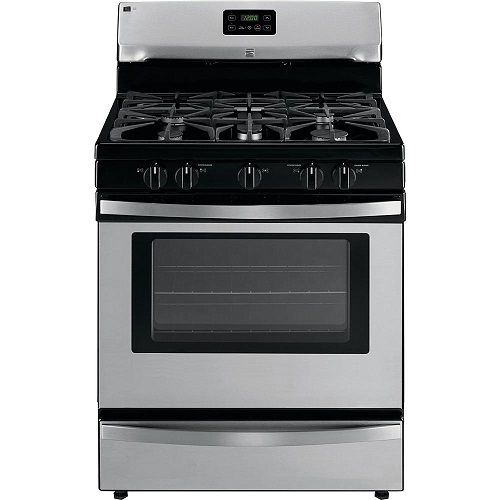 This stovetop features 16,200 BTUs of firepower to help you be the best home chef. Plus, the 4.2 cu. ft. capacity is still big enough for tall orders, so you can cook Thanksgiving dinner when it's your turn to play host.

shop now

Kenmore 3.5 cu. ft. Top-Load Washer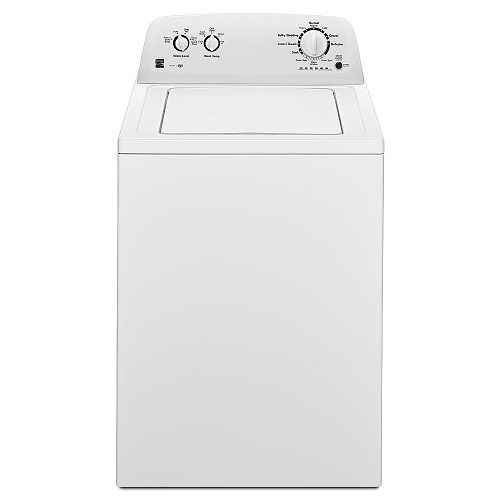 When space in the laundry room is scarce, this compact washing machine can still handle large loads including bulky bedding. Choose from five wash temperatures and 11 wash settings to get your laundry done right.

shop now

Kenmore 3.9 cu. ft. Top-Load Washer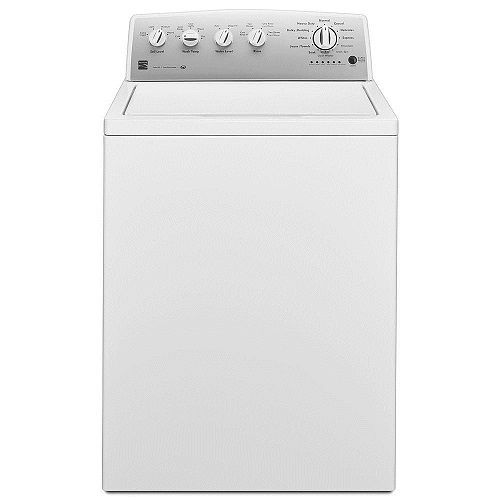 A triple-action impeller uses nine spray jets to fight stains on everything from clothes to towels to bedding. Inside, the stainless steel wash basket makes for a gentle wash cycle that helps to prevent snags.

shop now

---
Kenmore 6.5 cu. ft. Electric
Dryer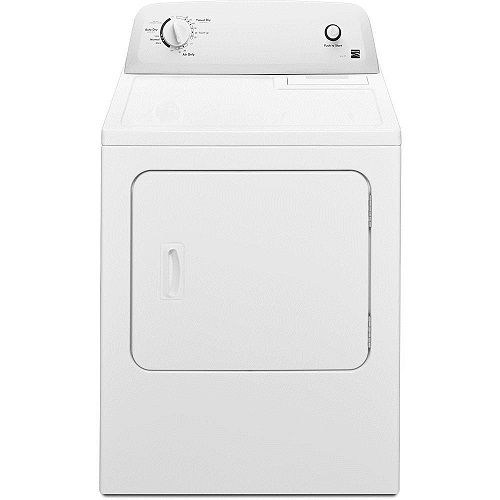 Take charge of clothing care with enhanced temperature control to help protect even your most delicate items. Make sure your load dries the first time with auto dry that detects moisture and adjusts temperature.

shop now

Kenmore 6.5 cu. ft. Gas
Dryer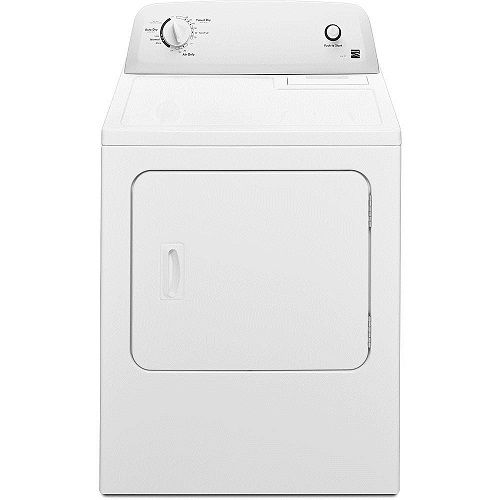 From air fluff to auto dry, customize your dry cycle to give each load the attention it needs. With 6.5 cu. ft. of space, there's plenty of room for lots of towels or bulky bedding, so you don't have to head to the laundromat.

shop now

Kenmore 24-in. Built-in
Dishwasher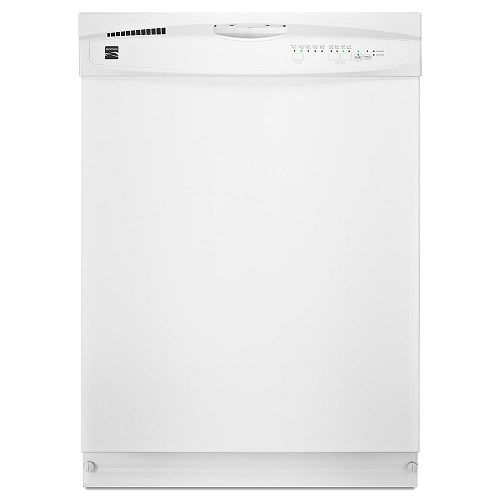 Towerless, tall tub design

5 cycles; 4-hour start delay

Dual-level water delivery

Don't let a running dishwasher disrupt your family dinner; UltraQuiet II sound insulation helps to keep every cycle hush hush. Get your dishes properly cleaned with dual-level water delivery and a 100% filtered wash.

shop now

---
Kenmore 18 cu. ft. Top-Freezer Refrigerator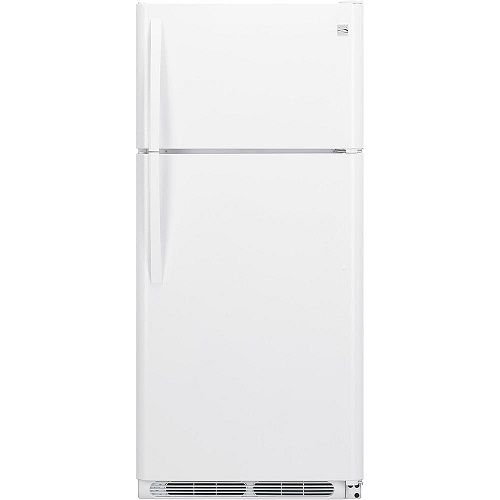 Compact 18 cu. ft. capacity

Dual clear crisper drawers

Frost-free freezer

Whether you need a new fridge or are adding a second to the garage, this small but mighty model gets the job done. Gallon door bins, crisper drawers, slide-out shelves and an attached freezer has room for everything.

shop now

Kenmore 20.2 cu. ft. Frost-Free Upright Freezer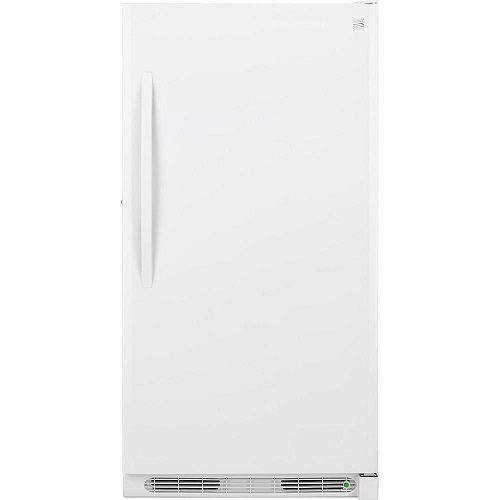 Frost-free design

Door lock

4 full-width shelves

Keep your freezer fully stocked for family dinners with a large 20.2 cu. ft. capacity. Four full-width wire shelves, a bottom pull-out wire basket and ladder-style door storage can hold all of your favorite freezables.

shop now

Kenmore 14.8 cu. ft. Chest
Freezer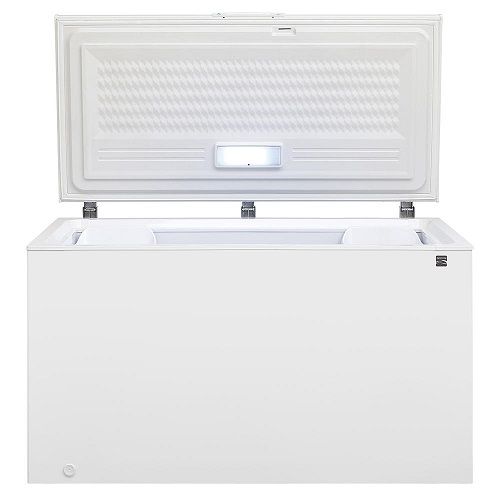 Enjoy some extra freezer space in the garage or basement with this compact chest freezer. Gone are the days of trying to stuff the family's favorite meats, veggies and premade dinners into the freezer in the kitchen.

shop now

---
Kenmore 3.1 cu. ft. Compact Refrigerator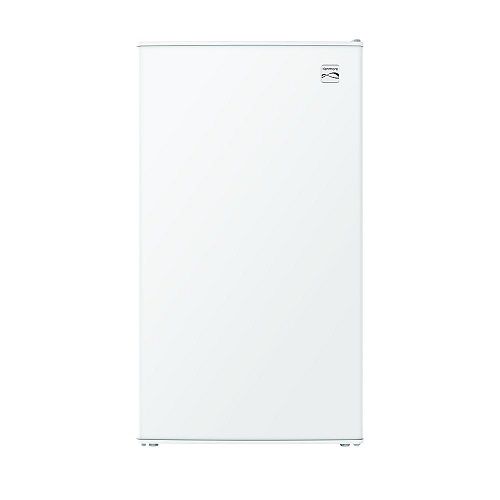 Compact 3.1 cu. ft. capacity
Cooling compartment
Quiet operation
Wherever you want cold drinks or chilled snacks on hand, this handy compact mini refrigerator has you covered. From the basement, living room, bedroom or den, get your cool fix without constantly raiding the kitchen.
shop now
---
---
---