Get More with Kenmore: 7 Kenmore Appliance Innovations Your Home Needs
Get More with Kenmore: 7 Kenmore Appliance Innovations Your Home Needs


Kenmore has always been at the forefront of home appliances. The latest innovations can do just about everything, from preventing smudges to connecting to your smart home technology. As you begin researching cutting-edge features for your kitchen or utility room, consider these appliance innovations from Kenmore in 2018.

Clean Less with Fingerprint-Resistant Finishes

There are two awesome finishes that can keep those pesky smudges off your appliance. Black stainless steel is traditional stainless steel that has an additional coating of polymer, giving your appliance a smooth, matte finish and repelling fingerprint marks and other stains. The sleek design blends easily with many modern appliances and decor.
Active Finish™ Stainless Steel is used on the latest Kenmore kitchen appliances. This feature is built to resist smudges and can be cleaned very easily with just a damp cloth. Unlike traditional stainless steel finishes, it also is magnetic, allowing you to pin everything from your kid's artwork to a calendar to the fridge.

shop all Kenmore & Kenmore Elite appliances w/ black stainless steel or Active Finish™
Be in Control from Your Smartphone
With user-friendly smart technology, you can now operate certain Kenmore appliances from your smartphone. Download the Kenmore Smart app, and control different settings away from home. You can monitor you refrigerator's freshness or receive alerts when your washer or dryer load is finished.

shop all Kenmore & Kenmore Elite smart appliances

Get It Done with Alexa
Select Kenmore smart appliances are now compatible with Amazon's personal assistant, Alexa. A simple voice command is all it takes to customize your air conditioning, start a laundry load or refill your ice maker. Amidst the chaos of a hectic schedule, Amazon Alexa and Kenmore smart appliances can help every day run smoothly.


Learn more about Alexa-compatible Kenmore appliances.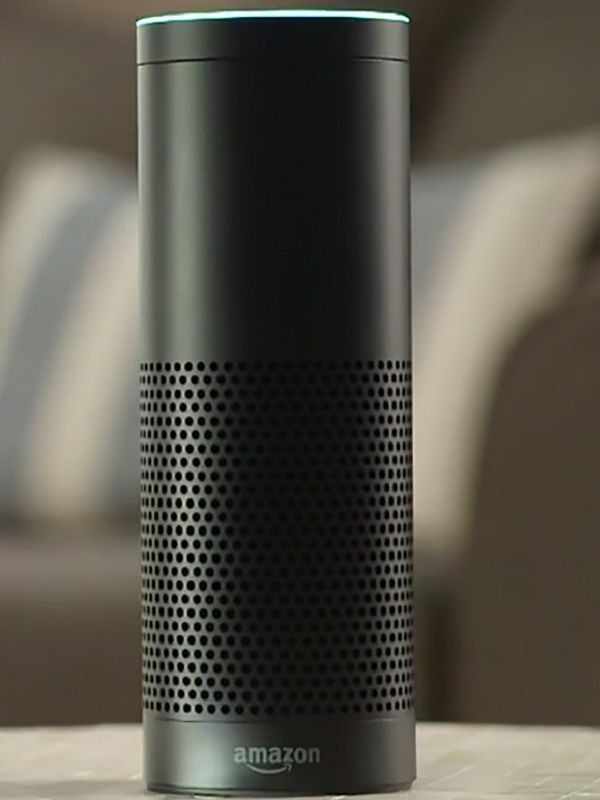 More Angles, More Clean – Every Time
Only found on select Kenmore Elite Dishwashers, this feature is designed to clean hard-to-reach areas of every dish or cookware. Unlike standard dishwashers that use a circular washing pattern, 360° PowerWash™ Technology uses a unique spraying arm that provides a deeper clean from all angles.

shop all Kenmore Elite Dishwashers with PowerWash™

Bring the Steam for Deep Cleaning & Convenience
Removing tough stains and wrinkles can make laundry day a pain. Fortunately, Kenmore's latest washers and dryers offer steam care Technology to help make cleaning clothes and linens a breeze. The Steam Treat option on Kenmore washers not only deep cleans stains but it also reduces allergens. Steam Refresh on select dryers is designed to reduce wrinkles and prevent lingering odors, making your outfits ready to go at a moment's notice.

shop all Kenmore & Kenmore Elite Steam Washers & Dryers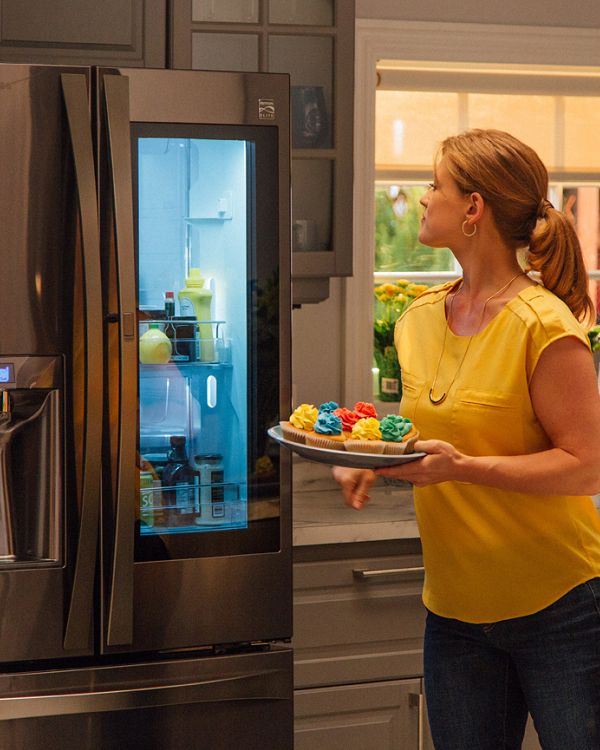 Clean More Clothes in Less Time
Wash larger loads in a shorter amount of time with the Accela-Wash™ Technology on your Kenmore Elite machine. Using the cutting-edge Advanced Spray and Advanced Rinse features, you can save 35% more time per load.

shop all Kenmore & Kenmore Elite Washers with Accela-Wash™


Bring Your Favorite Foods Within Reach
Kenmore Elite Refrigerators with a Grab-N-Go™ Door keeps your milk, condiments and other daily essentials within reach, letting you grab whatever you need on the go. With plenty of capacity and organization, this fridge's design is a convenient option for the whole family.

shop all Kenmore & Kenmore Elite Grab-N-Go Refrigerators
---
---
---