Appliance Showdown: Kenmore Elite vs. Kenmore PRO
Appliance Showdown: Kenmore Elite vs. Kenmore PRO

Kenmore is a brand that has built its reputation on dependability and advanced features for generations. But did you know that there are now three different types of Kenmore product lines that are specially designed to meet your needs in the kitchen and laundry room? Let's take a closer look at the innovative Kenmore PRO and Kenmore Elite lines that are pushing the envelope of design and functionality.

| | | |
| --- | --- | --- |
| | Kenmore Elite | Kenmore PRO |
| Cost | More affordable | More expensive |
| Finishes | White, black, stainless Steel, stainless steel with Active Finish™ | Stainless steel/black stainless steel |
| Smart Tech | Available on select models | Not available at this time |
| Appliance Types | Kitchen, laundry room | Kitchen |
Advantages of Kenmore Elite
Functional finishes - Kenmore Elite appliances are available in a range of finishes, which means that finding a style that suits your home is easy. Choose from white, black, stainless steel, stainless steel with Active Finish™ and black stainless steel.
Smart tech - Kenmore has taken its commitment to providing cutting-edge options for consumers seriously by incorporating advanced smartphone and Amazon Alexa compatible features into Elite washers, dryers, refrigerators and more.
Options aplenty - The Kenmore Elite line offers a wide range of sizes and styles for your kitchen and laundry room, so finding an option that's right for your home is simple.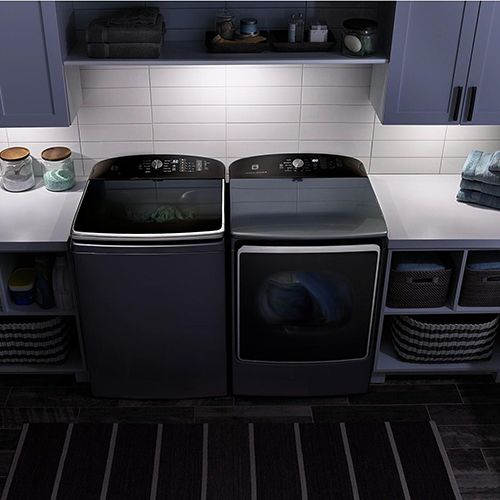 Disadvantages of Kenmore Elite
Compatibility - Unless you already have a compatible smartphone or Amazon's Alexa, you're going to need to upgrade your equipment before you can experience the full functionality.
Feature overload - For traditionalists and minimalists who like their cooking and cleaning appliances to be more straightforward without all the bells and whistles, Kenmore Elite may not be in your wheelhouse. Thankfully, you've still got plenty of traditional Kenmore models to consider.
shop all Kenmore Elite appliances
---
Advantages of Kenmore PRO
Top-of-the-line design - Kenmore PRO appliances feature exclusively stainless steel finishes that reflect their commercial kitchen inspiration.
Baker's intuition - Whether you're reaching in the fridge for ingredients, sautéing veggies on the range or baking dessert in the oven, every part of the PRO series is designed to intuitively respond to your needs and make your cooking experience that much more efficient and professional.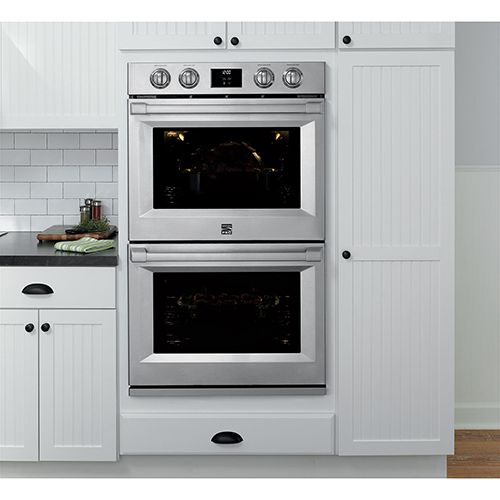 Disadvantages of Kenmore PRO
Best of the basics - Kenmore PRO appliances aren't smartphone or Amazon Alexa compatible--yet. But what they lack in smart features, they more than make up for in design and functionality for the serious chef who stays focused in the kitchen and leaves tech out of their workspace.
All or nothing - Unless you've already got stainless steel appliances or are planning on a complete kitchen update, your new Kenmore PRO may not match your existing appliances. Of course, who wouldn't appreciate a good excuse for a comprehensive overhaul and upgrade.
shop all Kenmore PRO appliances
---
---
---