100 Years of Kenmore in 500 Words

100 Years of Kenmore in 500 Words

From their humble beginnings as a simple sewing machine maker, Kenmore has become an appliance mainstay in nearly a third of American homes, helping things run smoothly for nearly 100 years. Together with Sears, they've transformed home life through advancements in everything from washing machines and refrigerators to microwaves and grills.
Sears and Kenmore continue to raise the bar in American home appliances with amazing new products and innovations. As our partnership with this iconic brand looks forward, let's take a look back at how it all started.

Innovations of Yesterday…
Kenmore stepped onto the scene in 1913 with a drop-feed sewing machine. But their big breakthrough came in 1927 with the release of their first-ever washing machine: an agitator-type wringer washer. During the 1920s, more and more homes across the country were being wired with electricity. Sears saw an opportunity to introduce top-of-the-line appliances to eager homeowners—and by the end of the decade, America's go-to retailer was selling Kenmore's new washers. By 1936, the partnership had sold 1 million Kenmore laundry machines.
Kenmore continued to revolutionize home cleaning through the 1930s. They introduced a whole new line of automated laundry machines and the Revolving Brush Cleaner, an electric vacuum that could suck up the toughest messes homes had to offer.
After World War II, Sears and Kenmore really got the nation cookin'. American families could whip up delicious meals faster and easier thanks to a new line of kitchen ranges. Kenmore didn't skip on style, either—in 1949, the Kenmore® Harmony House line allowed customers to choose from a rainbow of vivid colors like Sunshine Yellow, Malibu Coral or Aquamarine.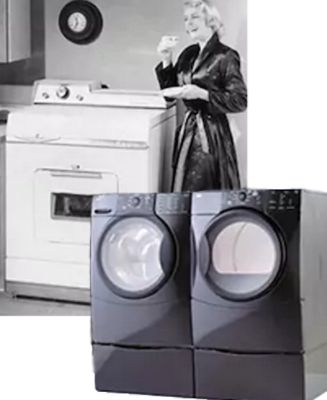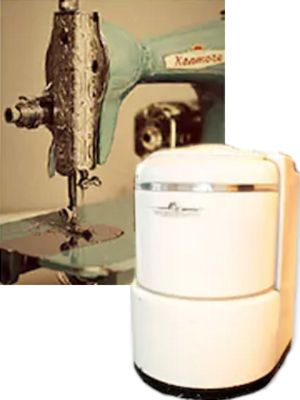 The 1950s saw Kenmore unleashing new dishwashers and the world's first combo washer-dryer. By the 1970s, they'd ushered in even more convenience with state-of-the-art microwave ovens, continuous-cleaning ceramic cooktop ranges and sleek refrigerators. And by the 1980s, tech breakthroughs like solid-state controls on dishwashers and cooking ranges helped Kenmore turn the average kitchen into the home chef's best friend.

Kenmore ushered in the following decades in style. The release of black lacquered appliances in 1985 allowed consumers to add some contemporary flair to their homes. In 1990, the Kenmore Prestige Collection cranked up the contrast with white-on-white and black-on-black appliances. As consumer demand for energy-efficient products grew after the turn of the century, Sears and Kenmore answered "you bet!" with the Kenmore Elite HE3t washing machine. This landmark washer boasted the greatest water and energy efficiency of any U.S. brand.
---
From whisper-quiet dishwashers to storage-transforming Grab-N-Go™ refrigerators, Kenmore continues to develop new machines to meet every kind of need. Their latest line of smart appliances is internet-enabled to help you run your home with greater efficiency than ever before.
In July 2017, Sears and Kenmore partnered with Amazon to create Alexa-enabled air conditioners, laundry machines, refrigerators and other home appliances. Now, you'll be able to control select Kenmore appliances from across the room with a simple voice command.
The past 100 years has seen plenty of changes in style and technology, but Kenmore and Sears' unrelenting quality and drive for innovation have remained the same. Together, we continue to deliver new appliances that help make your life easier, so you can focus less on chores and more on living.
We can't wait to see what the next 100 years have in store.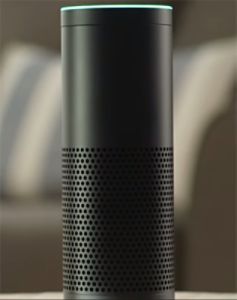 ---
---
---
---