How to Bake a Potato in the Microwave
Baked potatoes are a delicious dinnertime treat that are usually prepared only on certain occasions, largely because potatoes take so long to bake. If you love baked potatoes and you're looking for a shortcut in the kitchen, try microwaving your potatoes and enjoy an equally satisfying taste.
What you'll need:
Russet potatoes.These are your traditional starchy potatoes with brown skin.
Salt and pepper. Use salt and pepper to add taste on the skin and after the potatoes are done cooking.
Fork. You'll use this to poke holes in the potatoes before cooking.
Paper towels. It's recommended to wrap potatoes in paper towels to absorb moisture and hold heat.
Desired toppings. Gather your favorite toppings, like sour cream, chives, bacon bits or shredded cheese, to add to the potatoes when they're done cooking in the microwave.
Step 1: Wash the potatoes and season.
Prepare your potatoes by rinsing off any dust or dirt on the skin under cold water. When you're done washing the potatoes, season the skin with salt and pepper. The damp skin will hold the salt and pepper in place, keeping the skin crispier and more consistent with the texture of oven-baked potatoes.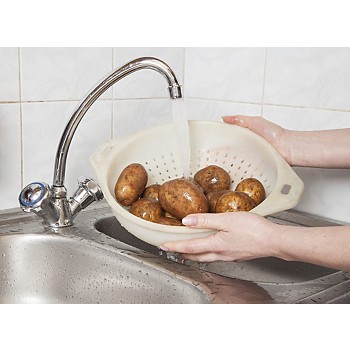 ---
Step 2: Poke the potatoes all over with a fork.
Make sure there are enough holes poked in your potatoes to allow a sufficient amount of breathing. If you don't poke holes in the potatoes, the pressure from the microwave could cause the potatoes to burst, creating a nasty mess all over your microwave's interior.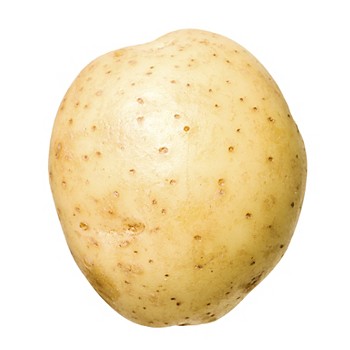 ---
Step 3: Wrap each potato in a paper towel.
This will absorb moisture and hold in heat around each potato for longer. Wrapping the potatoes in paper towels also helps to keep the skin dry for a tastier finish.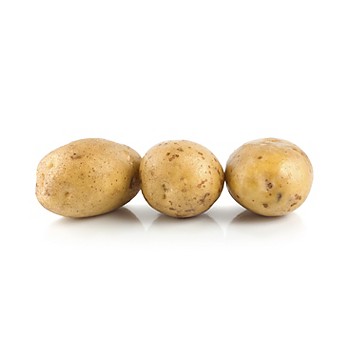 ---
Step 4: Cook potato for six minutes.
Six minutes should be enough to cook one potato. Flip the potato over halfway through cook time to ensure it bakes evenly. If you're making more than one potato, increase the cooking time by about two-thirds. Before you remove the potatoes from the microwave, poke the center of the potatoes with a fork to make sure they're cooked all the way through. Let potatoes sit for 1-2 minutes before taking them out of the microwave.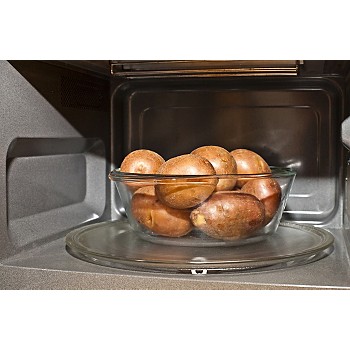 ---
Step 5: Add desired toppings.
This step is completely up to you. Sprinkle on your favorite bacon bits, chives, sour cream, shredded cheddar cheese or all of the above. Serve and enjoy.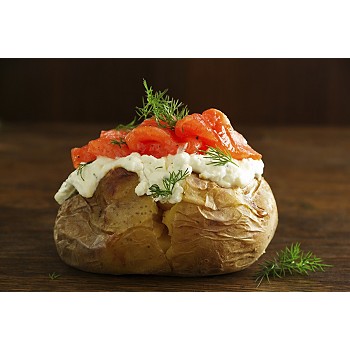 ---
---
---