Appliances 101: What is Black Stainless Steel?
What is Black Stainless Steel?


Black stainless steel has the same components as stainless steel but includes a protective coating of polymer for a sharp, matte-black finish. Strong and durable, this material features a rich, dark color that fits perfectly into a kitchen featuring other black or dark appliances and countertops.

Appliances made from black stainless steel are not only stylish, but they're also magnetic, allowing you to put up decorative magnets, keepsakes or even stellar report cards.
With more of a matte look and finish, black stainless steel can resist smudges and marks much better than regular stainless steel. The matte surface is less reflective and adds a suave, contemporary feel to the interior of your kitchen.

Benefits of Black Stainless Steel
Creates a sleek look - It enhances your kitchen interiors with a sophisticated and cutting-edge finish to the appliances.


Spotless exterior – Unlike other materials, black stainless steel is less prone to smudges and fingerprints.


Easy maintenance - Black stainless steel is easy to clean. All you need is a soft cloth and warm water to remove any stains or smudges.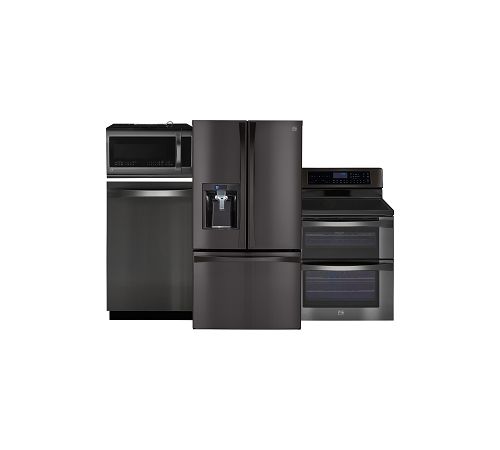 ---
---
---