Kenmore Convection Cooking | Sears
Kenmore Convection Cooking


Whipping up a delicious dinner for the family is hard enough without worrying about your range. In some traditional ovens, certain spots just get hotter than others, which can lead to uneven cooking. Kenmore ranges with convection bake will ensure that your food will come out evenly cooked, whether it's a Sunday roast or cookies for the bake sale.
Convection bake works by generating radiant heat inside the oven, and then using a fan located toward the back to circulate the heat throughout the entire inside. This method may even allow you to shorten the time or reduce the temperature, getting your food on the table faster. Learn more about convection cooking here.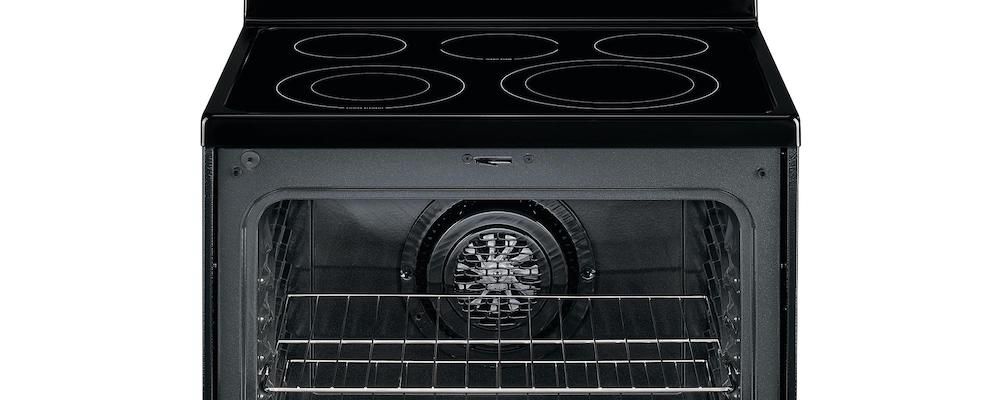 ---
Kenmore 74453 5 cu. ft. Stainless Steel Gas Range
Fan convection for even cooking
5 Stovetop burners
Storage drawer for pans and racks
Self-cleaning feature
Equip your kitchen with more firepower to get your meals ready fast. The 18,200 BTU Turbo Boil burner turns up the heat, while a 5,000 BTU simmer burner has your back when you just need to keep something warm.
Kenmore 92637 5.4 cu. ft. Black Stainless Steel Electric Range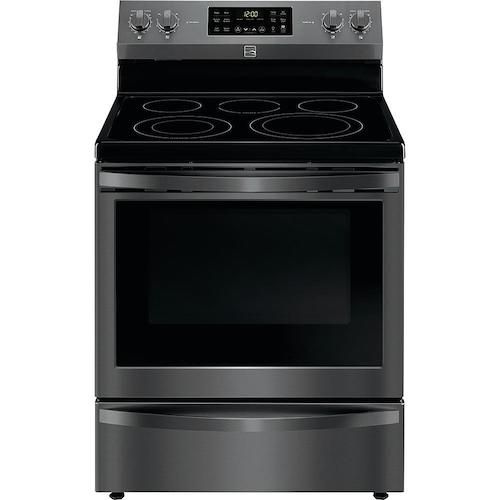 Convection cooking for even heating
5 Stovetop burners
Ceramic glass cooktop
Self-clean and steam-clean options

After cooking an entire meal, the last thing you want to do is clean. In addition to the self-cleaning function, this range features an easy-to-clean, scratch-resistant porcelain cooktop. Cleaning suddenly doesn't sound so bad.
Kenmore 92573 5.4 cu. ft. Self-Clean Stainless Steel Electric Coil Range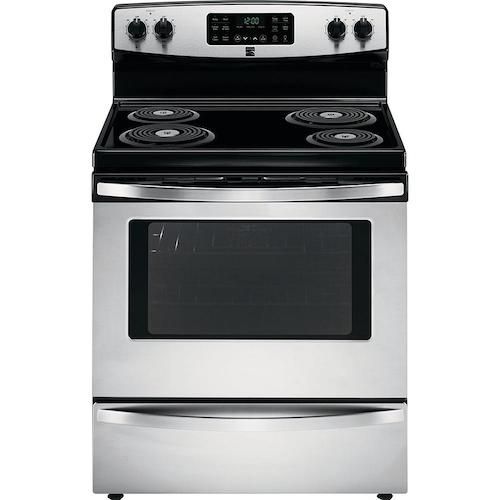 Convection bake for even cooking
4 Electric coil stovetop elements
Warm & Hold function
2- or 4-Hour self-cleaning cycle
Complete with four stovetop electric coils and a full 5.4 cu. ft. of oven space, multitask to your heart's content as you throw together a full 3-course meal for the family. If not everything is ready, flip on Warm & Hold until it's time to eat.
---
---
---
---