Troubleshooting Common Oven Problems
Troubleshooting Common Oven Problems



By Our Friends at Sears Home Services

Oven not working? With the holidays coming up, you'll want this taken care of ASAP. Here are some tips on whether you should repair your oven, replace it or fix it yourself.




While ovens may seem pretty indestructible, there are a few things that can and do fail. Unfortunately, there's not much on an oven you can fix yourself — beyond the door not shutting or the oven not holding a temperature.
For other common oven problems, like the light not working or the oven not turning on, you usually have to call in a professional, says Billy Ganem, a field support engineer at Sears in Round Rock, Texas. Here he helps you diagnose the most common oven problems and offers help on how to solve them.


---
DIY - Fix your oven problem yourself
Oven Won't Hold its Temperature
Break out the owner's manual (You saved that, right? If not, you can find one at searspartsdirect.com). You can adjust your oven's temperature 35 degrees hotter or cooler, though you'll need a thermometer to measure the temp.

Oven Door Won't Shut
If it's just a hinge, disassemble the door to replace it. If the hinge is mounted to the frame of the oven cavity, you'll have to remove the side panel to replace it.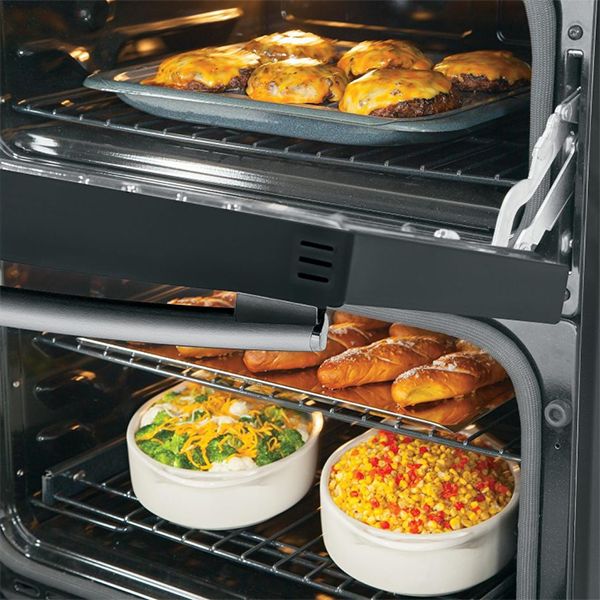 ---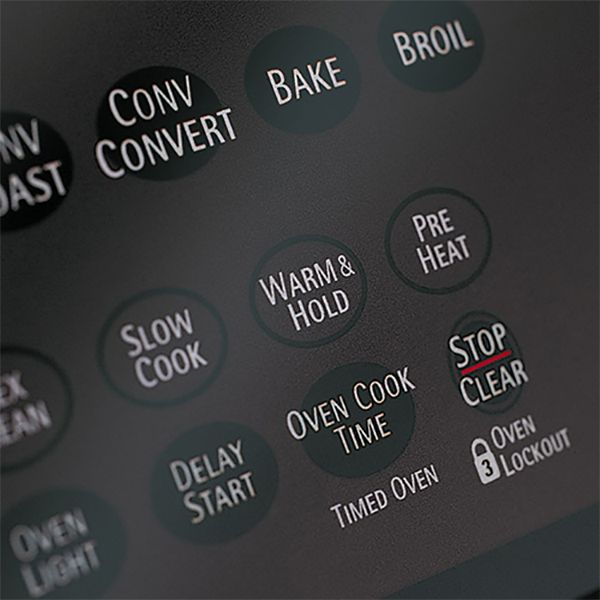 Repair - Call Sears Home Services to fix the issue – you don't want to deal with this yourself

Oven Won't Turn On
Because of the risk of electric shock, never do voltage checks yourself. The problem could be caused by a bad control, bake, or broil element, broken wire, or incorrect power coming to the unit for an electric oven. On a gas oven it could be the gas control, gas valve, gas igniter, or a broken wire.

Oven Light Not Working
If it's just a bad bulb, you can replace it yourself. If that doesn't work, it might be a faulty light switch, connecting wire or electronic control. This can be dangerous, so it's best to call a repairman.

Oven Won't Self-Clean
There are many possible causes: clock failure, broken wire, bad lock assembly, or door switch. Call for service – it's too risky to fix yourself.

---
Replace – It's time to buy a new oven

Fallen Rack
If it's an issue with the oven's internal cavity – and it falls under your warranty or maintenance agreement – call the repairman. If it's not covered, this will likely be an extensive (and expensive) repair. Time for a new oven.

Rust
Over time, on even the cleanest ovens, cooking and moisture can produce a hole in the side of the cavity. And repairing this is cost-prohibitive, so it's time to go shopping.

Old Age
Depending on use and abuse, an oven could last 30 years. But if you've spent a lot of money on repairs over the years, or if there are no longer parts made for your oven, it's probably time to buy a newer model.


shop all ranges | wall ovens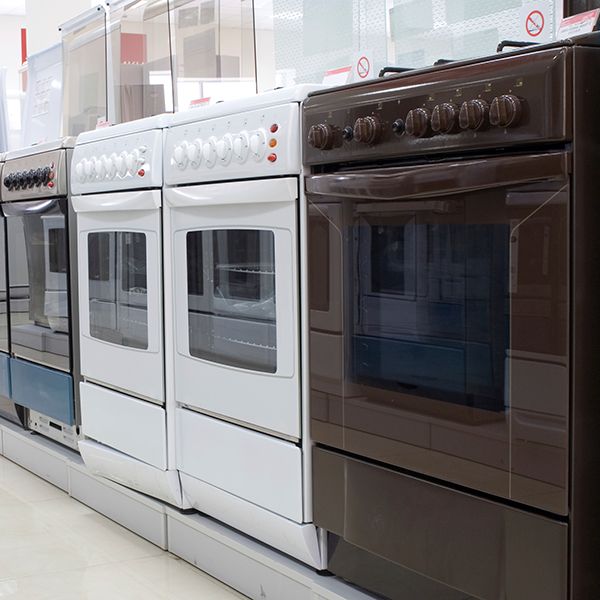 ---
Quick Answers: Should I fix my oven myself, have Sears Home Services fix it for me, or replace it?

Fix it yourself if your oven won't hold it's temperature, or if the door won't shut.

Have Sears Home Services fix your oven for you if your oven won't turn on, the light isn't working, or it won't self-clean.

Replace your oven if there is a fallen rack, rust, or if it's very old.
Whether you need an oven repair or a full replacement (for issues like a fallen rack, rust and old age), Sears can help. We have the parts you need to help you tackle projects at home, as well as a team of experts who can fix your problem, no matter where you purchased your equipment. And if we can't repair your oven, ask your technician about possible discounts on your replacement purchase.
For more information, call the Sears Blue Service Crew at 1-800-916-7544.
---
---
---