Get the Perfect Fit: How to Measure for a New Refrigerator
Get the Perfect Fit: How to Measure for a New Refrigerator

When looking for a new fridge, you'll need to make sure the new unit fits your space. A refrigerator that's too big or too small can ruin a kitchen's aesthetic and even make your appliance unusable. Here are a few tips to help you get the perfect size model for your home.
Measure All Sides of the Space
Using a tape measure, check out the height from top to bottom and the width from side to side. Then measure the depth front to back.

When you get the depth measurement, make sure to check the left and right sides. If they're uneven, it could impact how the door opens or which side the door needs to go on.

Give yourself an extra couple inches at the back and top to allow for proper ventilation.
Measure for the Door Opening and Hinge Space
In order to have clear access to the refrigerator's shelves, crisper drawers and other areas, the doors should be able to open 90 degrees or more

When measuring the side where the hinge will go, give yourself an extra two inches for easy opening.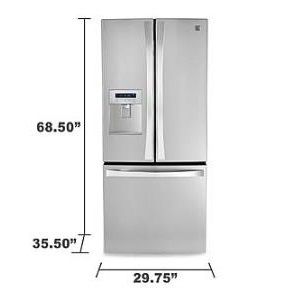 ---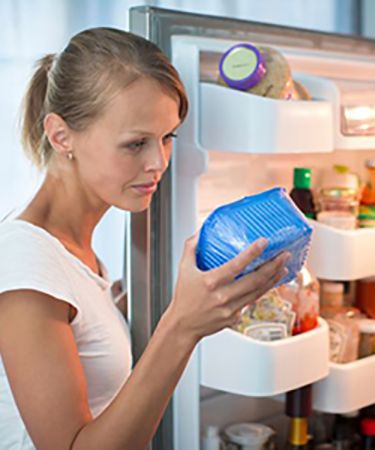 Walk the Path
Walk through your home and check all the door ways, measuring between the stops on each jamb. This will ensure that the new appliance will fit upon delivery.

When looking at the model you want, check to see if handles or doors can be removed and then reattached once in its final spot.

Measure the corners and hallways so you're sure you can make turns through the house.
What's the Right Capacity for Your Household?
A general rule of thumb is that 4-6 cu. ft. of space be devoted to each adult in your household. When you add up the total, you should have a good starting point for total fridge capacity.

Choosing the right capacity for your household depends on numerous factors like whether you prefer fresh or frozen food, have kids or entertain often.

Learn more about what refrigerator capacity is right for you.
---
---
---