Kenmore Smart Refrigerators
Kenmore Smart Refrigerators

Kenmore is here to give you complete control over your food storage. Smart refrigerators allow you to maintain an eye on what's going on inside with a glance at your smartphone.
The connected app gives you insight into a variety of aspects about your fridge. You can adjust the temperature or speed up ice production when you have guests coming over with the press of a button.
If someone goes to grab a snack but forgets to close the door, you'll get an alert letting you know the refrigerator door is open. Plus, the built-in diagnostic features make maintenance quick and easy. Let's take a look at a few of our top-rated Kenmore Smart refrigerators.
Kenmore Elite 74305 Smart French Door Refrigerator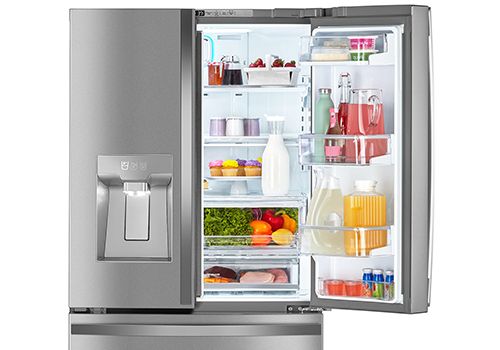 Kenmore Smart
29.8 cu. ft. Capacity
3-Tier Freezer Drawer
Combining Kenmore smart technology, ample storage space and a tiered freezer, you'll have a fridge that can keep you stocked and organized. Plus, the Active Finish will keep your fridge looking clean.
Kenmore Elite 74113 Smart French Door Refrigerator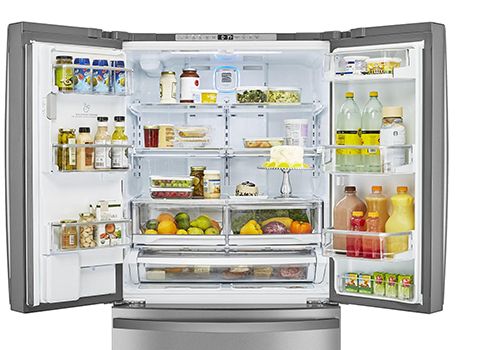 Kenmore Smart
31.7 cu. ft. Capacity
Clean Flow Air Filter
Mixing Kenmore Smart with Amazon Alexa connectivity delivers a completely connected experience. Paired with a robust storage capacity, and you get a fridge that is going to be the perfect workhorse in the kitchen.
Kenmore 73115 Smart French Door Refrigerator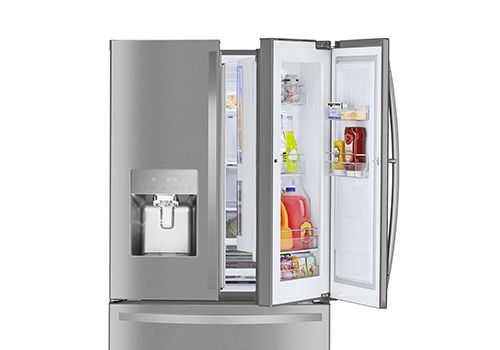 Kenmore Smart
27.7 cu. ft. Capacity
Grab-N-Go Door
Keep your favorite chilled drinks and snacks in easy reach with this conveinent grab-n-go door. This french door fridge delivers the perfect mix of tech and capacity to help your kitchen run like a well-oiled machine.
---
---
---