How to Create a Functional Sewing Station
Whether you have a small space or a whole room for your craft, you want to make it both beautiful and functional. Every seamstress or tailor has their own preferences, but there are a few basic steps you can take to make the perfect sewing station in your home. Having a designated space will not only organize your supplies, but it'll also help you be more efficient in your projects.
Establish a designated workspace
For any creative hobby, the desk is the most essential space. Your desk must be sturdy and wide enough to hold your sewing machine, cutting mat and supplies, as well as your current project. While you can always lay your cutting mat on the floor, a tabletop cutting mat will save strain on your back and neck.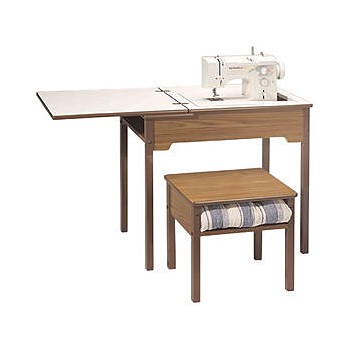 ---
Organize your tools and supplies
If you have storage bins or organizer carts with drawers, designate each drawer by type or function of supply. For example, keep colorful spools of clothing and upholstery thread separate from each other. Buttons, zippers and back-up accessories should be kept in another bin altogether. Scissors, seam rippers and any other tools should be in their own storage space. You'll be able to find your materials and tools more quickly when you know where they are.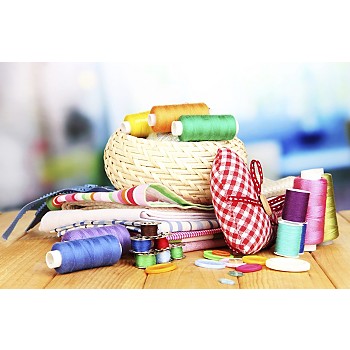 ---
Hang additional supplies on a pegboard
Hang a pegboard and attach one or two dowel rods. Slide on spools of ribbon and threads for easy access. This also allows you to see all the colors and materials you have. You will not only have easy access to your threading materials, but you'll also know what supplies you'll need before starting a project.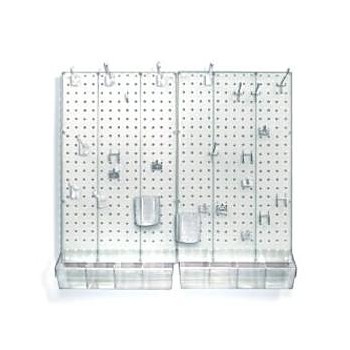 ---
Create an inspiration board
Find images, colors, fabrics and words that inspire your craft and put it on a small poster board or corkboard. Use these materials, even materials from past projects, to provide inspiration or aspirations for future designs. Keep this board somewhere near your desk to ignite the creative spark.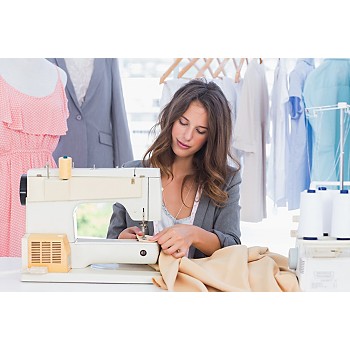 ---
Consider additional supplies
Every sewing station needs to have basic sewing supplies. Make sure your sewing space, no matter how big or small, has the tools required. A few additional supplies you may consider for your creative space:
Large wastebasket. Needed for tossing any fabric scraps and throwaways.
Smaller bin. To hold any thread clippings and trimmings for potential reuse in other projects.
Ironing board. Install one into the wall that flips out when you need it, or keep a traditional folding model in a close-by closet.
Sewing organizer. Hang one on the back of your chair or underneath your sewing machine to keep accessories and essentials handy.
Measuring tape. A heavier cloth measuring tape will cost a bit more than plastic but will last much longer.
Fabric scissors. Use heavy duty dressmaking shears on fabrics, not general purpose scissors.
Seam ripper. Required for pulling stitches and correcting mistakes.
Seam gauge. This keeps the seam even while pinning or sewing.
---
---
---