Blenders vs. Food Processors - Sears
Kitchen Showdown: Blenders vs. Food Processors



After a long day at the office, the last thing you want to do is tediously chop ingredients for dinner by hand. Blenders and food processors allow you to carry out a wide range of tasks to save time and simplify the effort involved. Whether you're blending up a delicious smoothie for breakfast or shredding cheese for your macaroni, these helpful kitchen tools will make meal prep a snap. When choosing the right model for your kitchen, it is important to consider which features you will use the most.


| | | |
| --- | --- | --- |
| | Blenders | Food Processors |
| Types of Food | Soups, purees, dips and smoothies | Dips, butters, chopped vegetables, shredded cheeses and dough |
| Versatitlity | Less versatile | More versatile |
| Structure | Tall, narrow container | Large, shallow container |
---
Advantages of Blenders
Mixes liquids better - A blender is equipped with features like a tall narrow jar and easy-to-pour reservoir that makes it convenient to work with wet ingredients used in smoothies, soups, milkshakes and other liquid recipes.
Less spillage - Due to the airtight seal, there is less spillage when working with a blender.
Hands-free operation - Keep your blender running while you get other things done in the kitchen simultaneously.


Limitations of Blenders
Can't handle thicker consistencies - Blenders have blades that are not sharp enough for drier and thicker ingredients like dough or cheese.
Not very versatile - A blender can't do much besides juices, smoothies, soups and purees.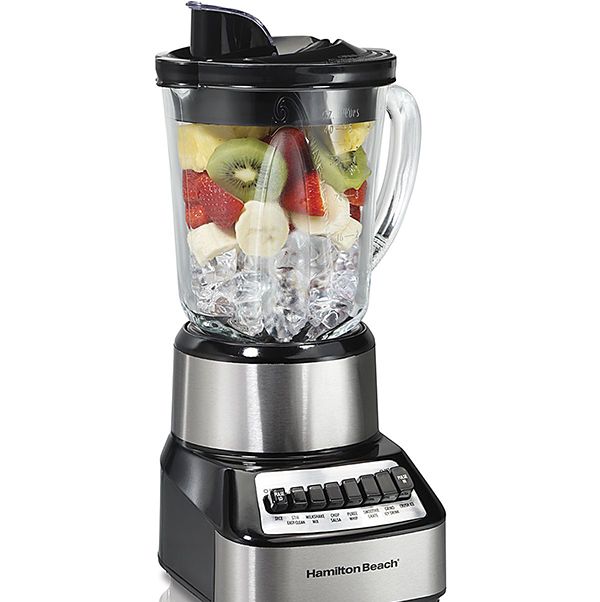 ---
Advantages of Food Processors
Very versatile - A food processor can handle a vast variety of tasks from chopping vegetables to mixing pie dough.
Equipped with more attachments - These appliances feature mixing bowls, blade attachments and multiple speeds for slicing, shredding and chopping.
Simplifies meal preparation - With helpful blade attahcments and feed tubes, these can save time when cooking food.


Limitations of Food Processors
Clean-up is time consuming - With all the various parts the appliance comes with, cleaning can be quite tedious and takes a good amount of time.
Doesn't mix ingredients well - While blenders specialize in blending different ingredients together, food processors aren't ideal for mixing food or drinks.
---
---
---