Immersion Blenders vs. Countertop Blenders
When deciding on the best blender for your kitchen, you'll need to choose between your immersion or countertop blender. Whether mixing a soup on the stovetop or making enough salsa for a party, using the right type of blender will make meal prep a snap. Take a look at what recipes you make most and consider which blender would best suit those dishes.

| | | |
| --- | --- | --- |
| | Immersion Blenders | Countertop Blenders |
| Price | Low to medium | Medium to High |
| Speeds | Fewer | Many |
| Wattage | Low | High |
| Pulse Option | No | Yes |
| Dishwasher Safe | Yes | Yes |
---
Immersion blenders
Advantages of immersion blenders
Great for Soups - The ability to fully submerge the mixing blades allows you blend ingredients in a pot that is warming on the stovetop.
Compact Size - Immersion blenders are small and lightweight, making them easy to store and handle.
Less Dishware Needed - You won't have to transfer your food back and forth between containers as you would with a countertop blender because immersion blenders can be used within a cooking vessel.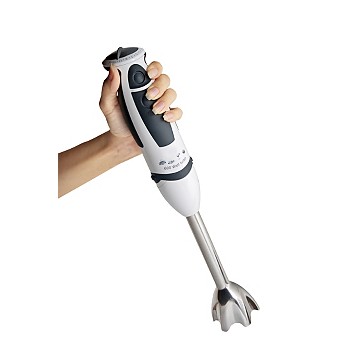 ---
Limitations of immersion blenders
Less Powerful - Immersion blenders are considerably less powerful than countertop blenders. They won't be able to perform chopping or crushing functions with the same effectiveness.
Limited Speed Options - Often, immersion blenders will have one to two speed options, limiting blending alternatives for different ingredients or dishes.
No Pulse Function - Without a pulse function, you can't give food that quick burst of mixing power.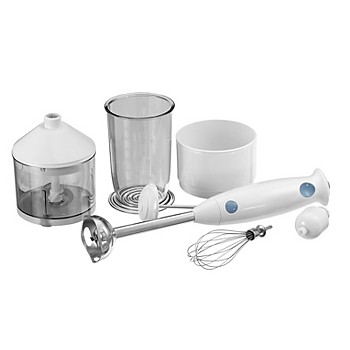 ---
Countertop Blenders
Advantages of countertop blenders
More Powerful - Countertop blenders have the power to chop and blend hard items like nuts, ice and other ingredients that need to be diced for recipes.
Large Blades - With large blades, a countertop blender can give you a more even mixture than an immersion blender.
Pulse Function - The quick pulse burst lets you mix and chop your ingredients to the desired level without over-mixing it.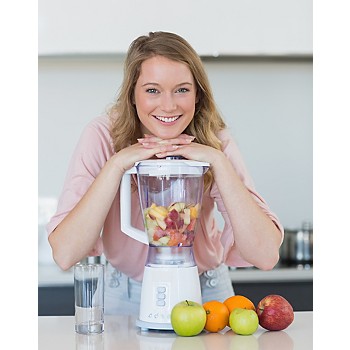 ---
Limitations of countertop blenders
Higher Price Tag - A countertop blender with a full complement of extra features will typically be more expensive.
Stationary - Countertop blenders can create extra steps in your cooking process since ingredients will have to be poured into the blending jar and then back into the pot or bakeware.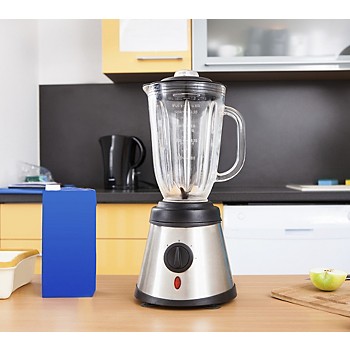 ---
---
---