Stand Mixer vs. Hand Mixer
Whether you're whipping up a batch of homemade cookies or preparing some dough for pizza night, you're going to need a mixer that is up to the task. Both a stand mixer and a hand mixer offer numerous advantages that might make them the right fit for your kitchen. Look into which one will best suit you and your cooking style before making a decision.
| | | |
| --- | --- | --- |
| | Stand Mixer | Hand Mixer |
| Price | High | Low |
| Attachments | Numerous | Limited |
| Planetary Action | Yes | No |
| Ease of Use | Less difficult | More difficult |
| Speeds | Six to 10 | Three to nine |
---
Stand Mixer
Advantages of stand mixers
Easy to Use - The stand mixer allows you to pour all of your ingredients into one bowl and let the mixer do all the work with little to no manual labor.
Planetary Mixing - Planetary action refers to the way the beater rotates while moving throughout the bowl. This ensures ingredients in all parts of the bowl are mixed evenly.

Attachments - Along with the standard paddle, whisk and dough hook, you can get attachments for a variety of unique receipes, like sausage grinders and pasta presses.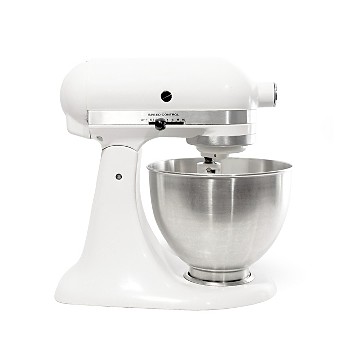 ---
Limitations of stand mixers
Counter Space - A stand mixer is a stationary appliance that can take up quite a bit of counter space.
Price - Stand mixers are considerably more expensive than hand mixers.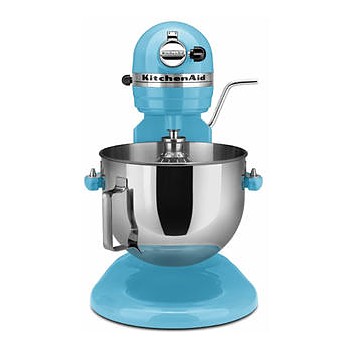 ---
Hand Mixer
Advantages of hand mixers
Lower Price - Even high-end hand mixers are much less expensive than stand mixers.
Portable - A hand mixer can be stored away when not in use, helping you save space in a cramped kitchen. As long as you have an outlet nearby, you can set up a workspace on any counter.

Simple Mixing Needs - If you're not baking every day, then a hand mixer will be able to handle essential tasks when needed.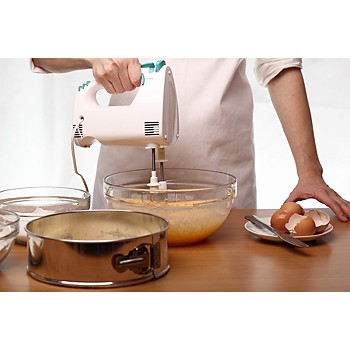 ---
Limitations of hand mixers
Limited Attachments - Typically a hand mixer will only come with a few options for mixing, blending and whisking.

More Demanding to Use - If you're mixing for a long time or stirring up tougher dough, your arms are more likely to get tired as you hold the mixer and move it around the bowl.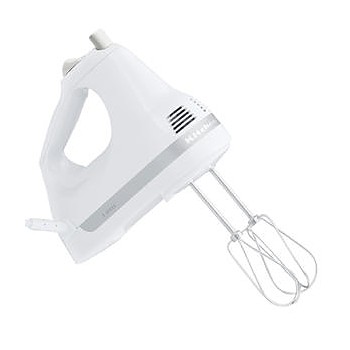 ---
---
---