A Beginner's Guide to Buying a Vacuum - Sears
A Beginner's Guide to Buying a Vacuum



To some, there's nothing more satisfying than a clean floor. Vacuums are the perfect tool to help transform any home into a gorgeous living space in just minutes. These handy floor cleaners help you get rid of everything from dirt and dust to pet dander and debris. Here are the different types and features you should consider when buying a new vacuum cleaner.

Canister Vacuums
A canister vacuum is a reliable tool for ridding your home of dirt, pet hair and dust and can often pick up small debris and materials that might ruin other vacuums. The canister shape allows for excellent suction and ample cleaning power, and its flexible attachments give you an easy way to clean hard-to-reach areas.

Benefits & Uses...

Always flexible - If you don't want to move all the furniture around to vacuum up all of the dust, a canister vac comes with long, flexible hoses so you can get under the furniture and hard-to-reach spaces without moving anything around.


Heavy-duty cleaning - This model gives you the power you need to get the whole home looking spotless, doing a great job cleaning bare floors, stairs, drapes and more.

Shop all canister vacuums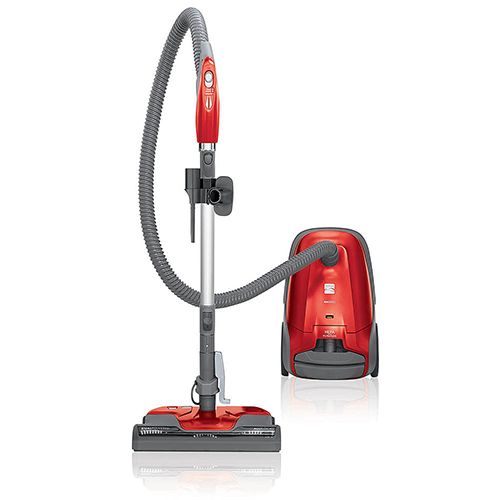 ---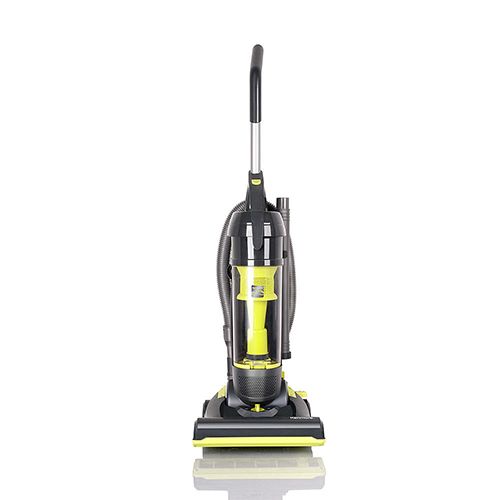 Upright Vacuums
If you're looking for superior performance on both carpet and hardwood floors, an upright vacuum is a top option to consider. These models come as a singular unit and often come with a variety of attachments and floor accessories to help you achieve a deeper clean both in hard-to-reach spots and up high as well as under furniture.

Benefits & Uses...

Large homes are a breeze - Cleaning the carpets, rugs and hard floors of any sized house is made quicker and easier with a more portable model than your standard canister model.


Deep cleaning - This model is designed to give your carpets and rugs of various pile thicknesses a deep clean with bristles. Bagged upright models are generally better at getting everything than a bagless upright model.

Shop all upright vacuums
---
Robotic Vacuums
Autonomous/robotic vacuums offer hands-free cleaning. These vacuums navigate from room to room and leave behind cleaner air either on a schedule or at the touch of a button. This model uses detection technology to find the dirtiest areas of your home and performs a concentrated sweep for a convenient clean even when you're away.

Benefits & Uses...

Hands-free cleaning - A robotic vacuum is hands-free, and its electronic sensors go around and under home furnishings, so you don't have to put in extra work to move furniture around before your machine goes to work.


No supervision needed - If you're always traveling, a robotic vac can take care of cleaning the floors while you're away.


Shop all robotic vacuums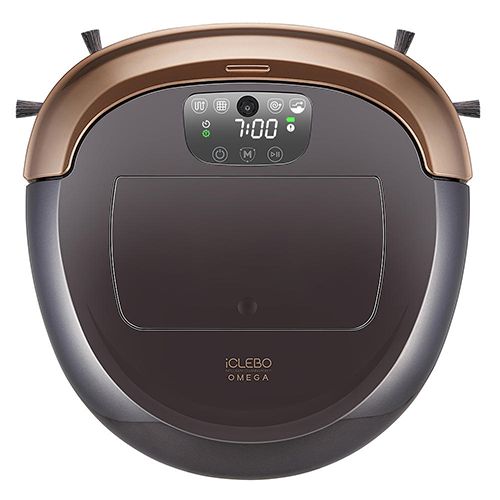 ---
Central Vacuums
Wall inlets are installed so all you need is to plug in and vacuum rather than carry a canister or upright unit. The tubing for a central vac is installed behind walls and filters dirt and dust to a remote location like the garage or laundry room, keeping the air purer than most vacuums.

Benefits & Uses...

Easier than ever - A central vacuum eliminates the need to carry a unit around the house. There are no cords, and your power brush can be inserted right into any wall inlet location, instead of pre-determined electrical outlets.


Fresh air - This cleaner helps eliminate the re-circulation of dirty air inside your living area because the dust and debris is carried through the walls to an out-of-the-way receptacle.

Shop all central vacuums

---
Handheld Vacuums
Designed to be both lightweight and portable, a handheld vacuum cleaner fits in one hand and serves a variety of quick uses. This option is perfect for getting into those hard-to-reach and high places while also tackling small messes. A cordless handheld vac often comes with a changing station that you can mount on a wall.

Benefits & Uses...

Completely portable - Take on tight spaces and places you couldn't take your other vacuums into, like your car, with the small and lightweight handheld vacuum.


Lightweight by design - Long days of cleaning can be quite the workout, but the lightweight design of modern handheld models are easy on your hands and arms.

Shop all handheld vacuums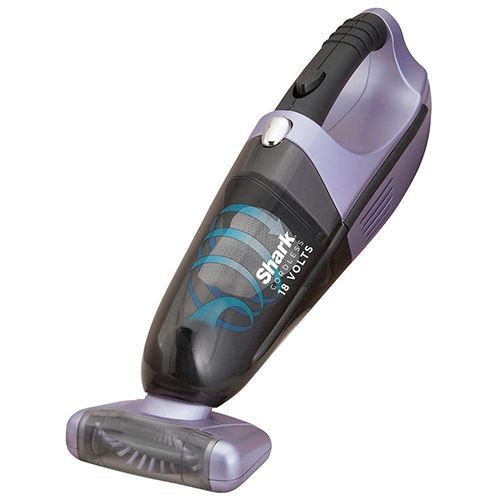 ---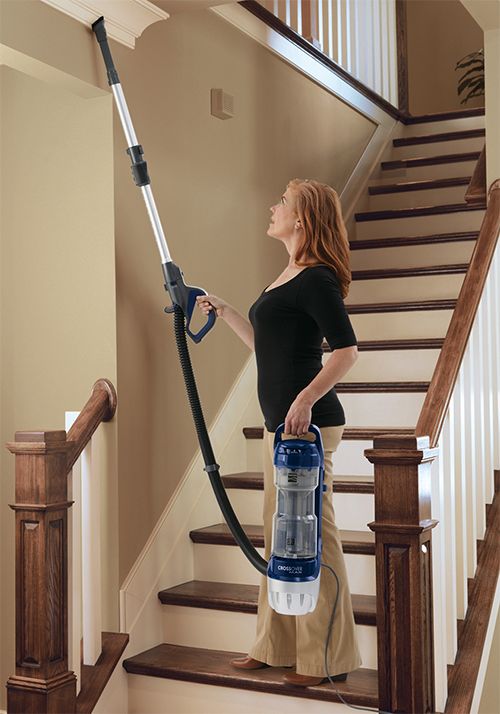 Tools & Attachments

Crevice tool - This tool is great for getting into tight spots, like corners, behind cushions, windows, baseboards, etc.


Dusting brush - A dusting brush is usually designed with soft bristles and occasionally made from horsehair for a bit of added durability. It's ideal for delicate cleaning and dusting shades, curtains, lampshades or wall art.


Telescoping/extension wand - This extension provides extra reach for hoses and/or wands. It's perfect for reaching tall or hard-to-reach spaces, like behind appliances or ceiling fans.


Upholstery tool - Designed with a wide mouth and sometimes has a lint-trapping strip, an upholstery tool is great for cleaning furniture, cushions, mattresses, etc.


Bare floor brush - This wide and narrow brush is similar to the dusting brush, but with shorter bristles. It's designed to aid in more sweep-style vacuuming, such as under cabinets in the kitchen or getting dust from hardwood flooring or tile.


Pet friendly options – Many vacuums come with specific brush attachments for cleaning pets or cleaning pet hair off of your carpets, furniture and more.

Shop all vacuum attachments

---

Vacuum Filters

Primary Vacuum Filters -This is the first filter air hits and it's responsible for trapping most allergens, dirt, dander and dust from your air that the vacuum sucks in.


Secondary Vacuum Filters - A secondary filter further filter the air from the primary filter to protect sensitive areas of the machine. They also help trap any dust, dander or allergens that passed through the primary filter.


HEPA filters - A HEPA filter pushes air through randomly arranged fibers which grab onto or trap particles, such as allergens and pollutants, using a combination of interception, impaction and diffusion mechanisms.


Allergen filters - This filter works similarly to the HEPA filter but isn't rated to HEPA's filtration standards, meaning they capture somewhere between what a standard filter can grab and what a HEPA filter can grab.


Pet filters - A pet filter is designed specially to grab pet hair and dander from the air and help get rid of pet odors.

Shop all vacuum filters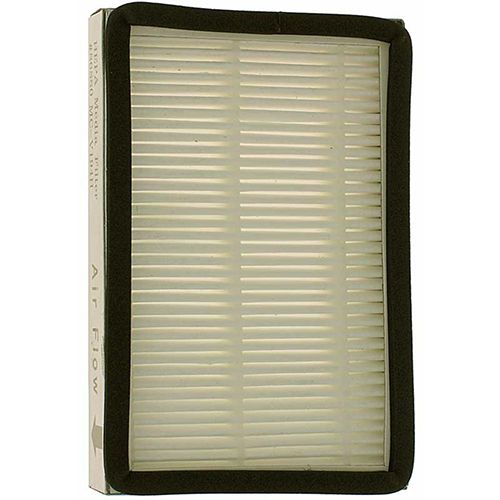 ---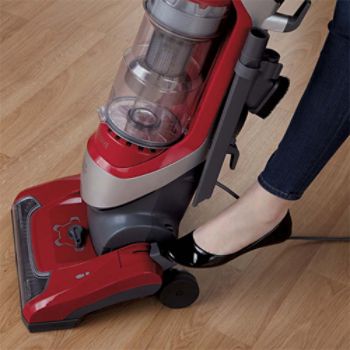 Other Considerations

Suction technology - New vacuums give you powerful suction to pick up dust or debris with ease.


Multi-surface cleaning - Select vacuums are designed to work on multiple surface types like hardwood without damaging or scratching the surfaces.


Adjustable height - Height adjustment allows the vacuum to be at the perfect level depending on the type of carpet or floor you are vacuuming.

---
---
---