How to Eliminate Pet Odor in Your Home
First impressions mean a lot, so it's always nice to be complimented by houseguests about how fresh your home smells. On the other hand, it can definitely be embarrassing if the first thing they smell when walking in the door is pet odor. Whether you have small caged animals or canine and feline counterparts who roam your home freely, pet odor can permeate throughout the air and settle into furniture, carpeting, walls and fixtures. Eliminating minor pet odor in your home can be as easy as sticking to a more frequent cleaning routine; however, you might need a few extra measures to entirely remove stronger smells.
Preventative Measures
Purchase a vacuum with a HEPA filter
HEPA stands for high-efficiency particulate absorption. A vacuum with a HEPA filter will trap small allergen-causing particles, so dust and debris won't settle on surfaces and furniture. It's recommended that you vacuum your floors and furniture daily if you own pets. HEPA filtration is best at sucking up the particles and dander that cause congestion and discomfort as well as unpleasant pet odors.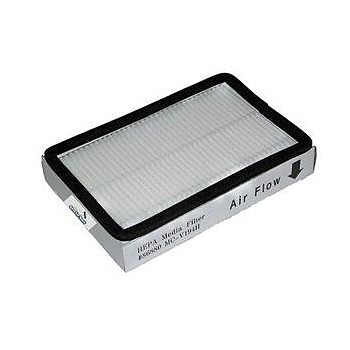 ---
Change your filters
To prevent odor from recirculating through rooms and thus perpetuating pet smell, change your furnace and air conditioning filters often. Replacing dirty filters can help eliminate odor and will even prevent odor buildup before it's a noticeable problem.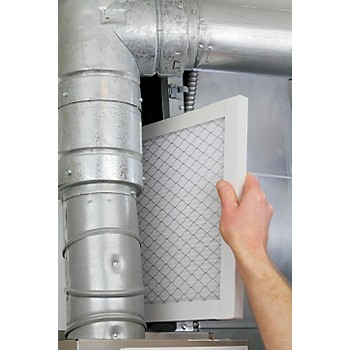 ---
Stock up on baking soda
Baking soda is a great neutralizer for masking and eliminating a smell that just won't go away. You can leave a box of baking soda open on your counter or on an end table near spaces where smells are most obvious. If you own cats, you can sprinkle baking soda in their litter box to absorb and diffuse odor before it seeps into other rooms.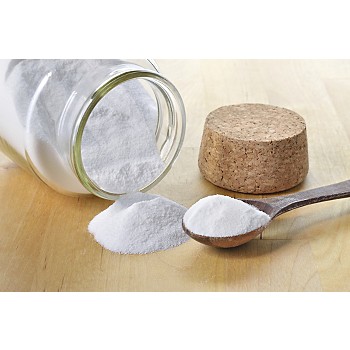 ---
Use vinegar
Like baking soda, vinegar also works to neutralize odor. If you need to take care of a strong odor source like a urine spot, spray a mixture of vinegar and water directly onto the stain to get rid of the smell. If the odor is strong throughout the room, simmer some vinegar on the stove and let the steam diffuse. The smell will dissipate after about 30 minutes.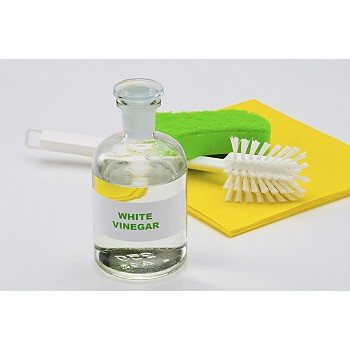 ---
Wash pet toys and dishes
Wash your pet dishes after every use, just as you do with your own dishes. It's easy to remember to do this if your pet chomps up every morsel as soon as you put it out. If your pet is more of a grazer and you leave the food out throughout the day, you'll still want to freshen up the area by changing out old food that's been sitting for some time with new, fresh food. Wipe up the surrounding area with a wet sponge and soap or with disposable sanitary wipes. Pet toys, especially favorites that get used, chewed and slobbered on daily, can usually be washed and dried in your washer and dryer separately from your clothes. A clean eating space and washed toys will prevent odor from infiltrating and overpowering your living space.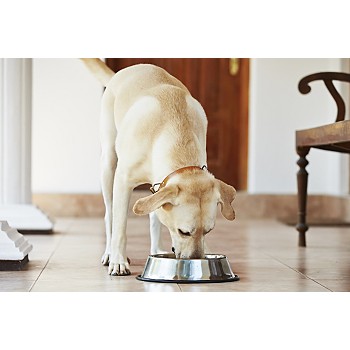 ---
Permanent Fixes
Repaint, recarpet, reupholster
Unfortunately, pet odor can saturate and stain your floors, walls, furnishings and even clothing just like smoke or food odors. Sometimes even a tough scrub and thorough wash won't remove the smell. If you weren't quick enough to use preventative measures to keep your home smelling fresh, you may have to repaint walls, invest in new carpeting, and reupholster furniture to entirely eliminate the problem.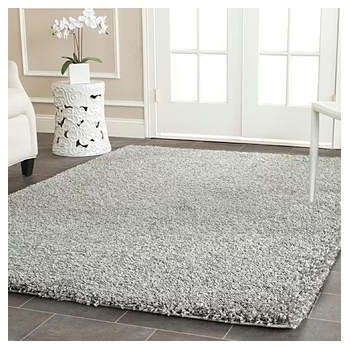 ---
---
---