DIY: How to Retrieve Jewelry from a Drain - Sears
It can be devastating to watch helplessly as your favorite piece of jewelry slips out of your reach and down the sink or tub drain in a matter of seconds. Before you prematurely host a tubside memorial for your beloved precious metals, know that retrieving jewelry from a drain isn't impossible. Whether it was your diamond wedding ring or your go-to earrings for every outfit, you might be able to recover your jewelry fairly easily without calling a plumber for help.
What you'll need:
Wet-dry vac. This is what you'll use to actually retrieve the jewelry.
Pantyhose. This is optional and can be used to keep the jewelry from getting stuck in the vacuum.
Screwdriver. You may need to use a screwdriver if your drain stop is screwed down.
Step 1: Turn the water supply off.
To prevent your jewelry from traveling even further down the drain, turn the water off immediately. If your jewelry falls into the sink drain, turn off the water below the sink to prevent yourself from accidentally turning the faucet on.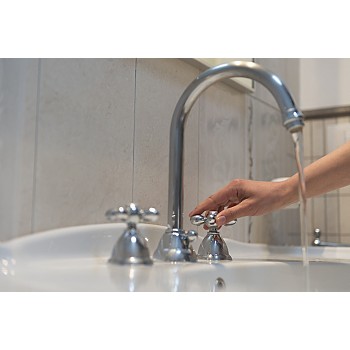 ---
Step 2: Remove the stopper from the drain.
Stoppers cover drains to protect items from traveling down the pipes, but they aren't always effective at catching small items like jewelry. There are hundreds of different stoppers for tubs and sinks, and you need to remove the stopper so the drain hole is fully exposed. Rubber stoppers can be pulled up with ease. If your drain has a metal stopper, you may need to twist it in order for it to be removed. If your drain stopper is screwed in, as it sometimes is in showers, use a screwdriver to remove the stopper and set it aside.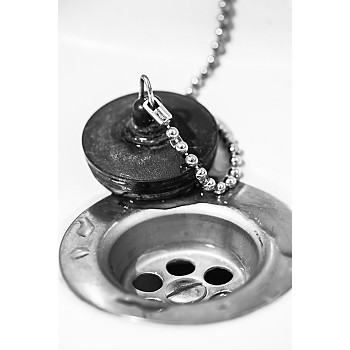 ---
Step 3: Use your wet-dry vacuum cleaner.
Wet-dry vacuums are designed for cleanups where water might be present, but make sure you're using the wet setting to avoid getting shocked. Put the vacuum hose directly over the drain and press down to apply pressure to create suction. Let it run for a few minutes or until you hear the jewelry travel up the hose. If you don't want your jewelry to get sucked into the vacuum canister, you can put pantyhose at the end of the hose. The suction from the vacuum will keep the jewelry against the pantyhose until you turn the vac off.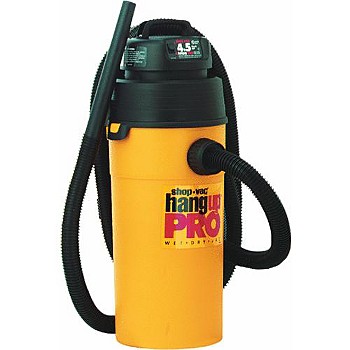 ---
---
---