Upright vs. Canister Vacuums
The longtime debate between upright and canister vacuums continues. Both vacuums offer variable suction power to clean multiple surfaces and come with a slew of attachments to accommodate your cleaning needs. The choice of which vacuum to buy will depend on personal preference, so it's important to see side-by-side features and limitations for each model.
| | | |
| --- | --- | --- |
| | Upright Vacuums | Canister Vacuums |
| Ease of use | Single-unit design is easy to maneuver | Two-piece canister and wand design is more clumsy to maneuver |
| Multifunctional | Best for carpeting | Easily reaches nooks and crannies |
| Weight | Heavier | Lighter |
| Cost | More expensive | Less expensive |
---
Upright Vacuums
Advantages of upright vacuums
Convenience - These singular machines glide easily over floors, with no secondary canister to pull behind you.
Easy Cleanup - There's no need to bend down to empty the canister. Instead, you can easily remove the vacuum bag or the dust cup from the unit without the extra effort.
---
Limitations of upright vacuums
Bulkiness - The head of the vac is bulkier, making it tough to reach tighter spaces underneath cabinets and furniture.
Heavier - The singular machine weighs more, making it more difficult to clean stairs or maneuver it around furniture upholstery.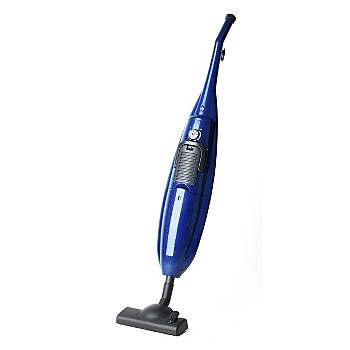 ---
Canister Vacuums
Advantages of canister vacuums
Functionality - The lightweight wand cleans stairs more easily and fits under tables and low furniture.
More Power - Canister vacs have more powerful motors, so you'll enjoy better suction.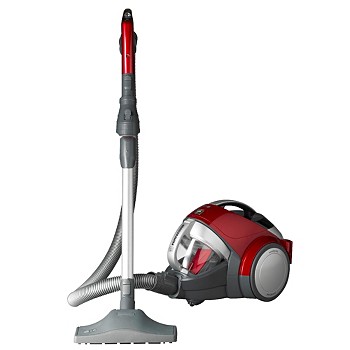 ---
Limitations of canister vacuums
Mobility - Even though a hose attaches the canister to the cleaning wand, lugging the canister around is more tiresome than simply gliding a singular upright from room to room.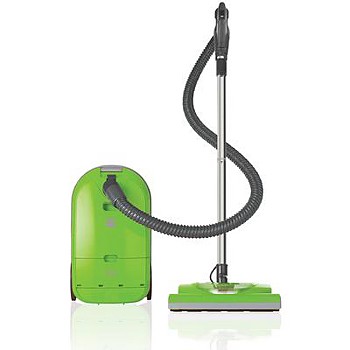 ---
---
---