Our Best Front-Load Washers & Dryers
Our Best Front-Load Washers & Dryers

Front-load washers and dryers have come a long way since they broke onto the scene. Smart technology, better sensors and custom wash & dry cycles make laundry day even simpler. Here are a few of our current front-load laundry machines.

Kenmore Elite Smart 4.5 cu. ft. Washer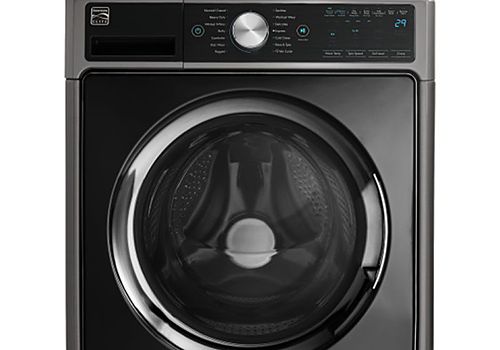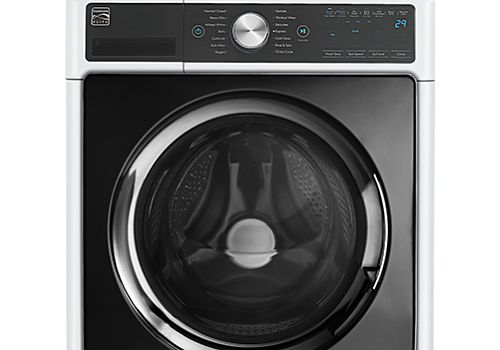 ---
Kenmore Smart App Connected
Metallic Silver & White Colors Available
Smart Motion Technology

A massive 4.5 cu. ft. capacity, combined with state-of-the-art Kenmore Smart Technology, let's you work both harder and smarter. Thanks to the Kenmore Smart App, you can control this washer from your phone to make laundry day a snap.
Kenmore Elite Smart 7.4 cu. ft. Dryer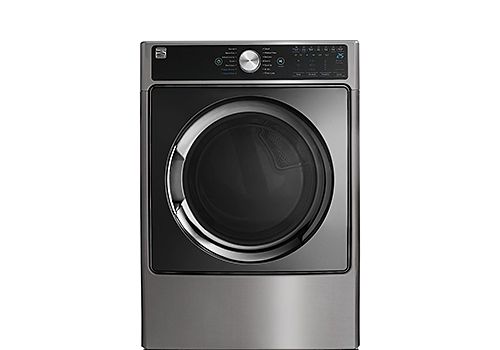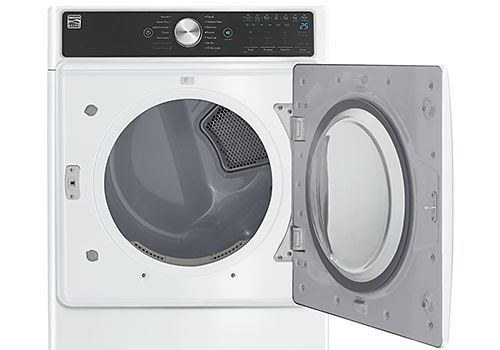 ---
Dual Sensor Drying
Gas & Electric Models Available
Kenmore Smart App Connected

From bedding to delicates, this Kenmore Elite Smart Dryer can handle anything and everything with precision. The dual-sensor technology measures the moisture level of your load, stopping the dryer as soon as the desired level is reached. That way you avoid overdrying your favorite shirts.
---
Kenmore 4.5 cu. ft. White Front-Load Washer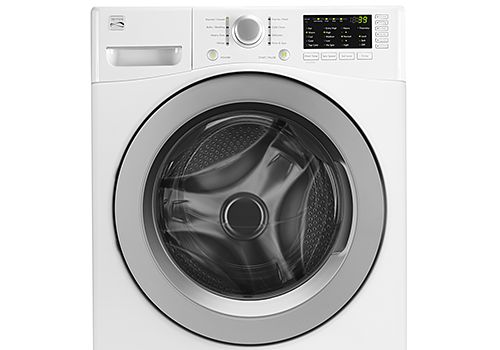 ---
Smart Motion Technology
1,300 Max Spin Speed
ENERGY STAR® Qualified

Thanks to new Smart Motion technology, you can wash delicates, bulky bedding and your favorite pair of jeans to perfection. The high spin cycle leaves as little water in your garments as possible to help reduce dry times.
Kenmore 7.3 cu. ft. White Dryer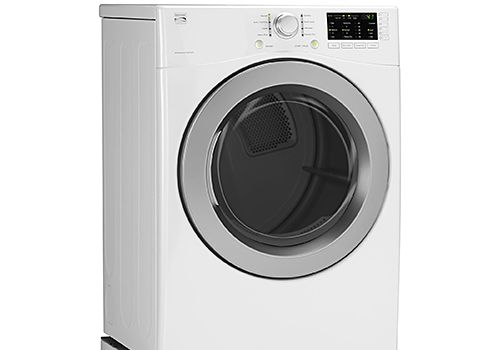 ---
7.4 cu. ft. Capacity
Check Vent Sensor
Sensor Dry

Dry clothes faster, smarter and safer than before with this new Kenmore dryer. Sensor dry tech closely monitors the moisture level to help avoid overdrying. The vent sensor tracks the airflow to keep your machine running as safe and efficient as possible.
---
---
---