How to Organize Your Laundry Room
How to Organize Your Laundry Room



Laundry is inevitable. Sorting, washing, drying, folding, hanging and ironing. Why not make this chore a little less agitating? Here's a load of tips and tricks on how to create a laundry room that is functional and feels fresh.

Start with Shelving
Pedestals are a great option. Not only do they add height for ease of pouring and bending, their drawers come in handy for storing items underneath your washing machine and dryer.
A kitchen cart also works well and serve a dual purpose. Fold clean laundry on top of the workstation and store detergent, fabric softener and other items on the bottom.
An adjustable closet accommodates smaller items and cleaning supplies. It also offers removable shelves for storing larger items like mops and brooms. Additionally, hanging laundry baskets not only keep the room tidy, but they also make sorting jeans, towels and tees a breeze.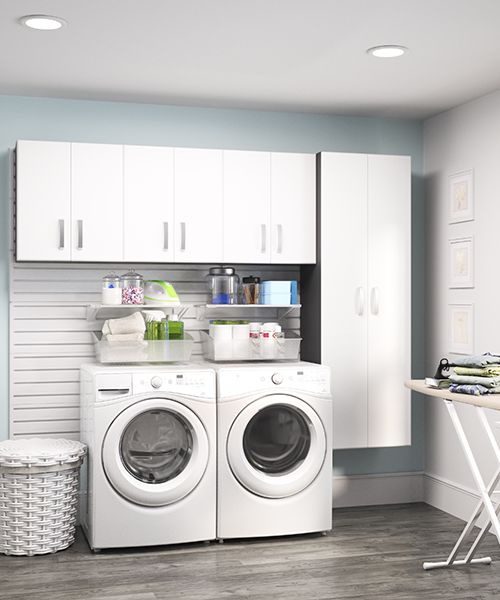 ---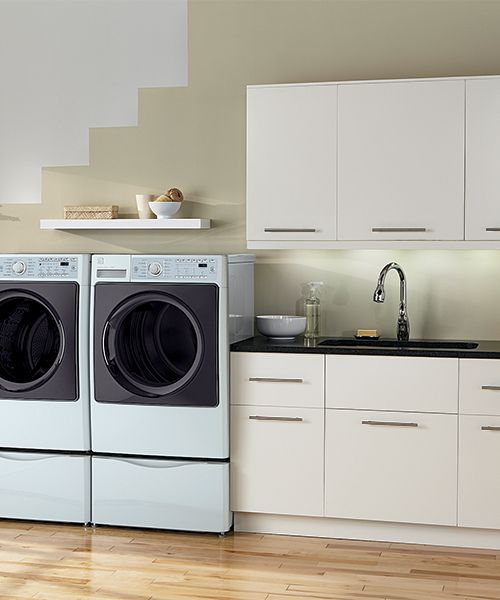 If All Else Fails
Renovate. Simple, inexpensive fixes or larger remodels can render the laundry room of your dreams.

Sinks are often overlooked. Whether they're used for soaking or rinsing, a sink is a useful addition to any laundry room.

Built-in cabinets are a beneficial way to personalize your laundry room. Tall or short, they're a great way to store items and can even be installed over your washer or dryer if space allows.

If you're thinking about remodeling, mounted drying racks can be space-saving additions as well. They eliminate the need for bulky, traditional racks which take up height and floor space.

When considering flooring, think durability. Leaks and spills can cause damage to carpet and tilework. Sealed flooring is your best bet and is easy to clean.

---
Cozy and Clean
If you have a small laundry room and aren't looking to renovate, there are ways to make subtle changes in exchange for convenience.
Stackable washing machines and dryers work wonders for tight spaces and cut appliance space needs in half.
If you stick with side-by-side appliances, try using a quilted ironing mat. This ingenious pad allows you to iron clothes directly on top of your washing machine or dryer. It's magnetic, heat resistant and saves space – unlike conventional ironing boards.
And after the shirts are pressed, hang your clothes on a metal rod to keep them wrinkle-free (this is a great way to air dry wet laundry, too). You can even use your doorframe as a temporary hanging spot.
There are a variety of ways to organize your laundry room. Start out small and see what happens, you might be surprised by the results. Just don't let the laundry pile up!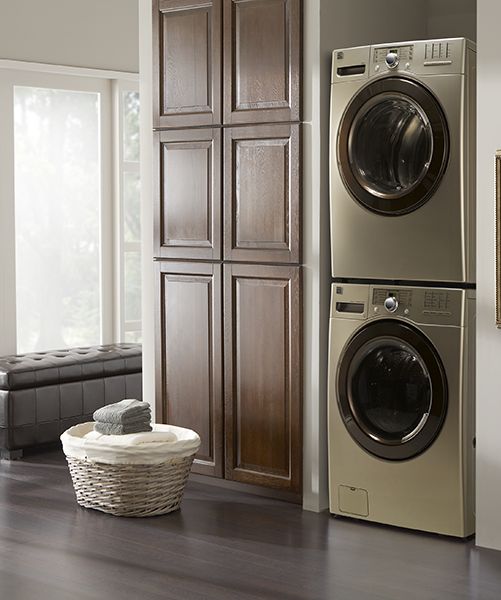 ---
---
---